Giving back is an essential part of growing the lacrosse community, and Stringers Society is proud to be working with the Billy Franks Foundation to help provide college scholarships to lacrosse players attending Brecksville-Broadview Heights High School. Billy Franks was a lacrosse player who attended Brecksville-Broadview Heights High School and always used his kindness to connect with others before his untimely passing. In his memory, the Billy Franks Foundation works to help lacrosse players continue their education into college so that they may one day make the world a better place; which is what Billy always strived to do. Every year in October, the Billy Franks Foundation goes all out to raise funds to help provide these scholarships to student athletes; and this year, Stringers Society is joining in on the celebration of Billy's life.
MCM Custom Lacrosse Head Package
Having style is a gift, and Bill definitely had that gift. Taking that luxurious style and combining it with one of Billy's greatest passions, lacrosse, Stringers Society and members of the lacrosse community created a 1/1 custom MCM lacrosse head with accompanying accessories to create the total package of elegance and art. Inspired by the appeal and craftsmanship of high-end leather goods, this lacrosse head package features many details that make it a piece of art worthy enough to represent Billy's style.
Below, we have detailed the various donors and their contributions to this wonderful project.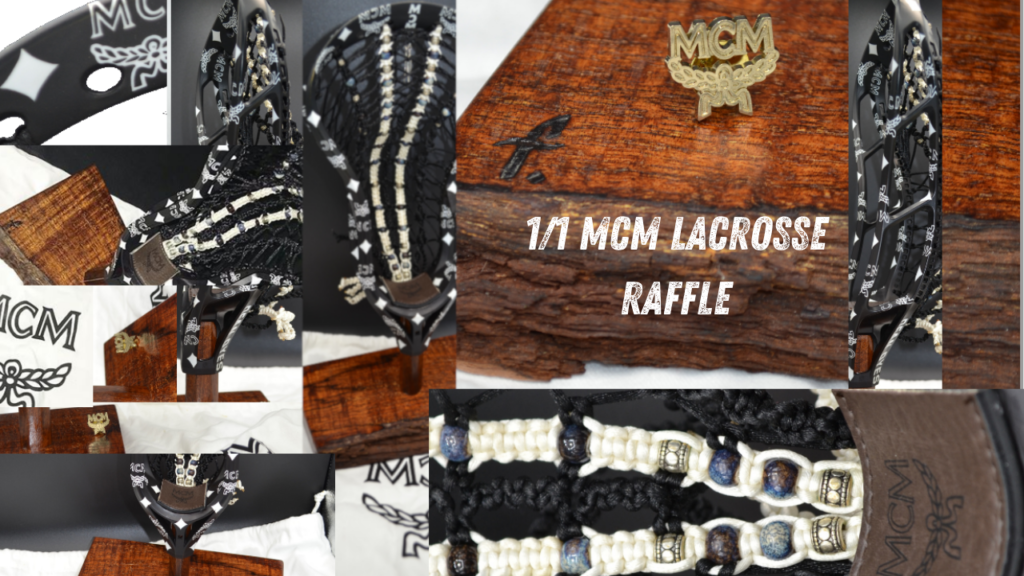 StringKing Legend Sr. – Donated by The Lax Shop of Columbus, Ohio
StringKing released their Legend lacrosse heads as a position-less alternative to their position specific Mark2 line, and its universal applicability and superior quality made it an instant success. Our friends at The Lax Shop of Columbus, Ohio were kind enough to donate the StringKing Legend Sr. that started this entire project, and it has severed as an excellent base for the rest of the customization.
MCM Dye – Donated by Aiden Dean
Dying a lacrosse head is a very involved process when you want to do it correctly. We knew that we would need to get the help of a talented dyer to get such an involved project off the ground, and Aiden was happy to help. Aiden donated his time and resources as service hours for a college program and even paid for the shipping of the lacrosse head to and from Texas to help with this project.
Expert Artistic Stringing – Vero Beach Lacrosse (Andrew McCrite)
Stringing is an essential, yet rare, skill in lacrosse; but stringing a lacrosse head like this is something completely different. Andrew McCrite, also known as Vero Beach Lacrosse, takes lacrosse stringing to new heights with his unique and intricate designs that go far beyond regular stringing. Andrew donated the materials, his time, and also paid for shipping to and from Florida to help with this project.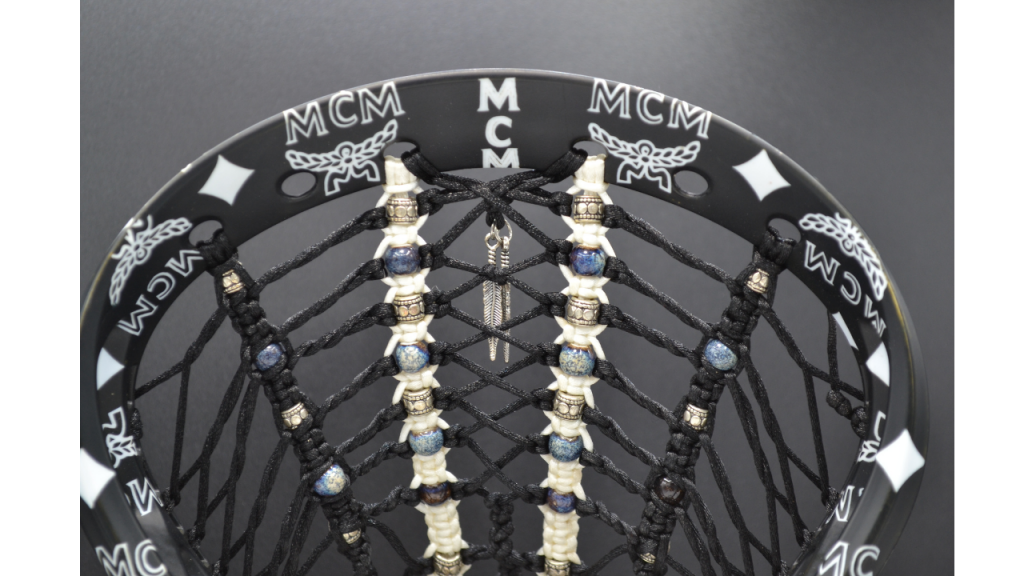 Live Edge Koa Stand – Fantum Lacrosse
Lacrosse heads with this much artistic value deserve to be displayed properly, and Fantum Lacrosse was the only appropriate choice for a stand worthy of this project. Isaac Merfalen is the creator of Fantum Lacrosse, and his expert carpentry skills have made him a sought after creator in the lacrosse world. Isaac agreed to make us a custom wooden stand to display this project, and his choice of a live edge piece of Koa wood was an excellent artistic decision. Incorporating raw elements of nature that are juxtaposed by refined craftsmanship, this lacrosse stand speaks to the evolution of lacrosse and lacrosse sticks over the years.
Details – Stringers Society Lacrosse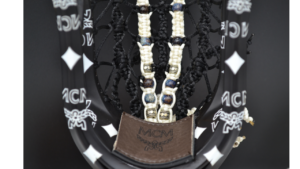 No great project can be complete without details that speak to the quality of the whole. To really tie the project together, Stringers Society was able to source genuine MCM leather to make a ballstop for the stick that is unlike any other. The entire project also comes with a genuine MCM dustbag and pin to complete the ensemble and allow for an even more striking display.
Lacrosse Head Brands
Maverik Lacrosse features a wide selection of lacrosse heads for all the different positions to suit each players' needs.