Lacrosse goalies are known for playing a crucial role for their team as the last line of defense, but they're also the first line of offense. Being tasked with stopping incoming shots and quickly transitioning the ball to their midfielders means you're always in the pressure cooker. The job isn't an easy one, but it's honest work. The thanks are few and far between, but the blame is bountiful for lacrosse goalies. These unsung heroes protect our goals, and they deserve the finest equipment for when they put their shins on the line. Options have often been limited for lacrosse goalies, but choosing the correct lacrosse goalie head can be the difference between a game-winning save and the end of your season.
Table of Contents
Lacrosse Goalie Head Overview
Lacrosse goalie heads must be sturdy to withstand the battery of shots they face. But creating strength in lightweight construction is a tall order. The days of clunky goalie heads are behind us, and players want to be as quick as possible with their reactions when making a save. With a narrow margin for error, every advantage counts in helping lacrosse goalies defend the net and lead their team to victory. This article will explore the latest innovations in lacrosse goalie heads and highlight the best options available today.
Innovations in Goalie Heads
All-Weather Durability: Science is sick. Cool guys in labs have made more robust and flexible plastics in the most effective ways to disperse energy transferred from shots.
Increased Stringability: More stringing holes means more options. Your ultimate preference is now possible with your pocket, alliteration aside.
Improved Grip and Control: Ergonomic designs may sound confusing but feel amazing. It means shaped to your hands, so you can always get control when you need it.
Lightweight Design: The easiest way to get a touch quicker? Get lighter. Brands prioritize lightweight plastic and construction to help goalies shave off ounces anywhere they can.
Top Lacrosse Heads for Goalies
Our top-picked list of the best lacrosse heads for goalies in 2023 can help you take your game to the next level. Below, you can discover the latest and most significant developments in lacrosse technology. Each option has been designed to help you make more saves, move quickly and precisely, and be the goalie you know you can be.
STX Eclipse II
The STX Eclipse II Lacrosse Goalie Head updates the sidewall construction in the original Eclipse for the ideal balance of stiffness and strength. STX has provided increased stiffness without adding weight to maximize performance with ease. The new scoop design in Eclipse II is a severe improvement to collecting ground balls while running. The six extra sidewall holes help stringers expand the possibilities for your pocket.
Compared to the original STX Eclipse, the STX Eclipse II has fewer top string holes, simplifying everything. Sometimes too much of a good thing can be a bad thing. These holes were not frequently used in full string patterns, and six extra sidewall holes have been added to compensate for the loss. And in the way of bucking the "lighter" trend, STX's sequel to the Eclipse clocks in at a weight of 11.6 ounces; .2 ounces heavier than the original.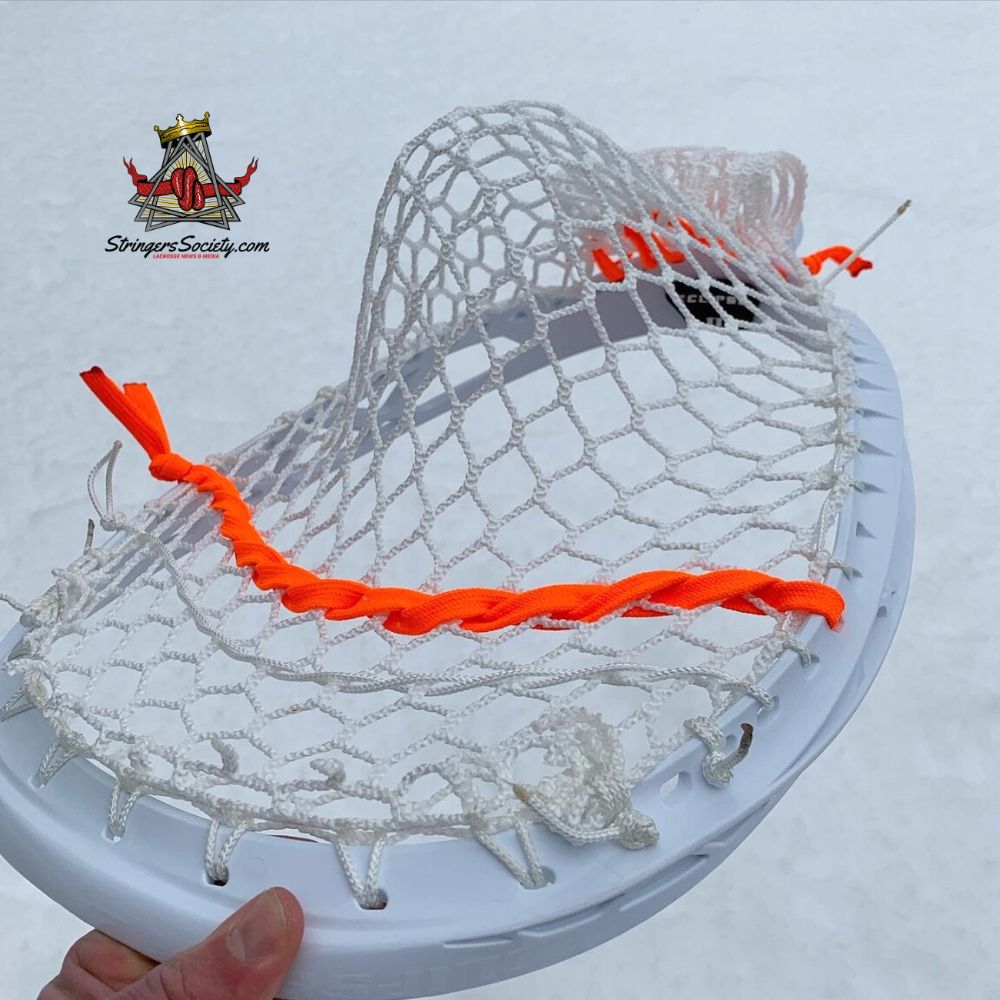 STX Eclipse II Features
Increased Stiffness: The STX Eclipse II is stronger than the original Eclipse, but it is also stiffer. The sidewall construction adds durability in the sense that all goalies are looking for in a top-of-the-line goalie head.
Ground Ball Seeking: The new scoop design of the STX Eclipse II helps for snagging loose ground balls outside of the crease. This also helps with a great seal against the ground when making low saves.
Secure Throat Grip: The ergonomic throat design of the STX Eclipse II provides a superior grip that gives lacrosse goalies improved control and comfort when attacking the ball.
Stringability: The STX Eclipse II features additional sidewall holes that allow stringers to create custom pockets unlike what was previously possible. Whether you prefer a traditional pocket or mesh, the STX Eclipse II can be outfitted any way you please.
ECD Impact
Engineered to provide exceptional performance, the ECD Impact Lacrosse Goalie Head is a shocking wave of disruption in the classic lacrosse goalie head market. With its innovative design and optimized features, this goalie's head is a reliable "swiss-army-knife" for goalies who need to do it all.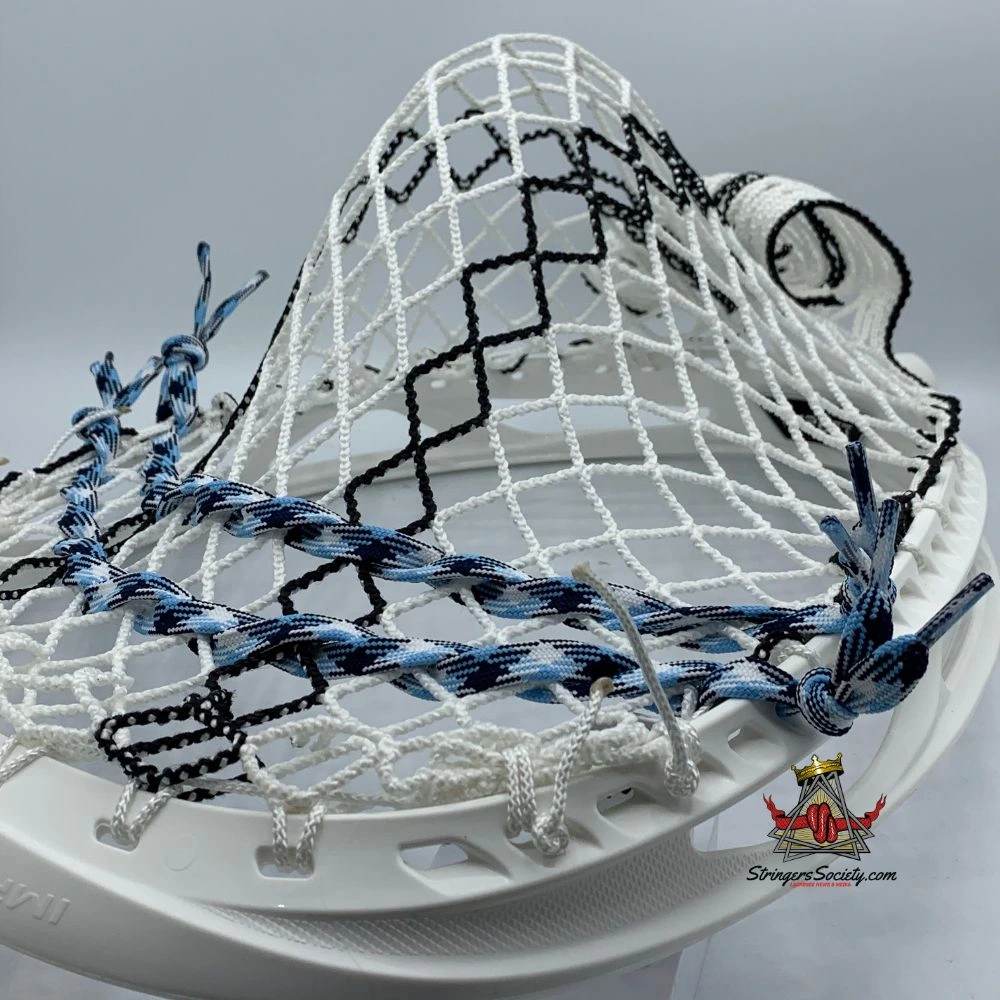 ECD Impact Features
Lightweight Design: The Impact head is made from ECD's new SL-105 plastic and features huge holes in the sidewall. Clocking in at 11.5 ounces, this combination allows goalies to move with ease and respond to shots quickly with reduced drag when making their first move.
Optimal Face Shape: The face shape of the Impact is exactly what you're looking for as a mobile goalie. A "lollipop" shaped goalie head with a slightly flattened scoop helps create a natural channel for precise passing. This gives goalies the confidence they need to make big saves and then quickly outlet the ball upfield.
Expansive Pocket Selection: The Impact head has been engineered to help goalies choose from a wide variety of pocket styles. Careful selection in sidewall placement makes the Impact easier to string to create reliability for consistent outlet passes.
Made in the USA: The ECD Impact Lacrosse Goalie Head is made with true American grit, ingenuity, and pride. Made in the USA, the Impact is a quality choice that comes from your own backyard.
Nike Prime Elite
The Nike Prime Elite Lacrosse Head is another newcomer on the scene of lacrosse goalie heads that features some unconventional technology for your run-of-the-mill goalie head. Unlike many lacrosse goalie heads, the Prime Elite has a very strong flare that resembles most field lacrosse sticks. This design seriously changes the dynamic for lacrosse goalies, who can push pace and carry the ball like never before.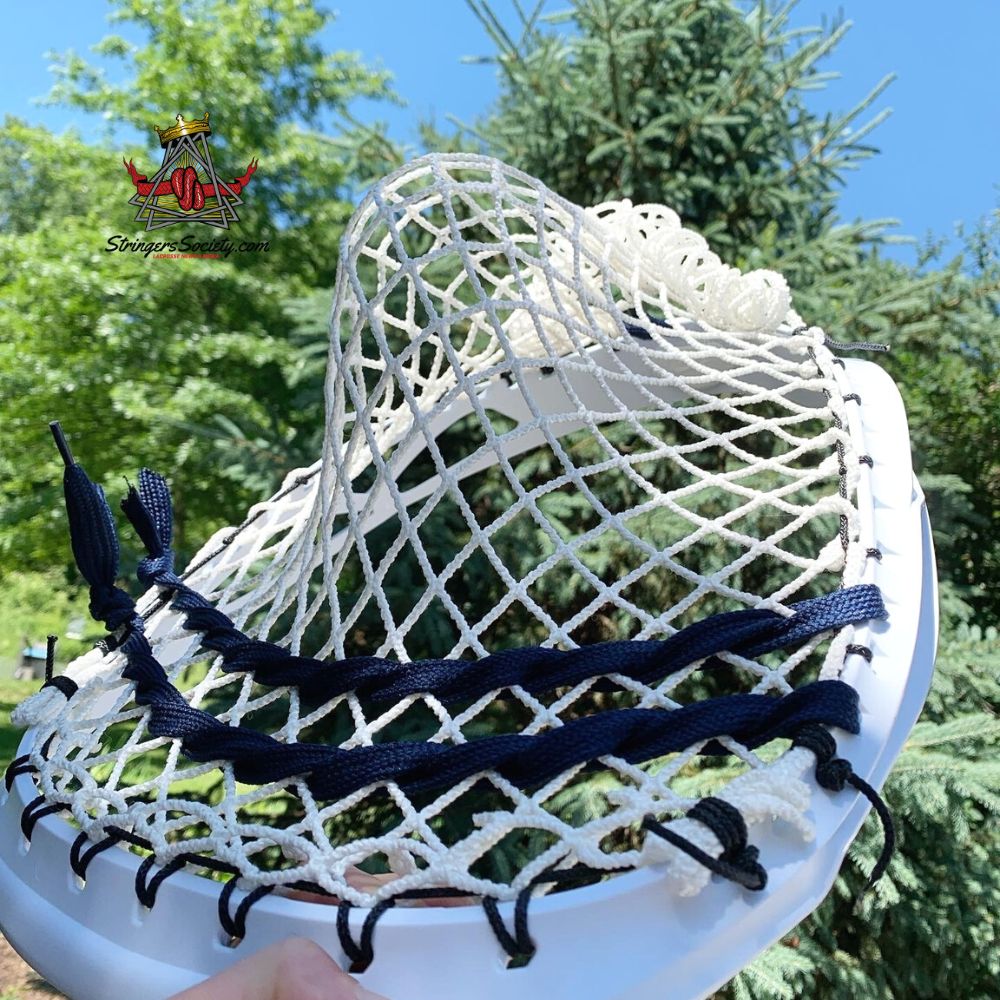 Nike Prime Elite Features
Premium Design: Mentioned above, the Nike Prime Elite features a combination of a strong flare (for a goalie head) and a rather classic face shape (for a goalie head). This duo really gives goalies a sense of comfort with the ball in their pocket, and the accuracy of passes when using the Prime Elite is tope of the line.
Advanced Sidewall Hole Selection: The choice of sidewall hole location in the Nike Prime Elite is, well, rather elite. You don't get much better location and selection for stringing without overdoing it.
Enhanced Grip and Confidence: With the Nike Prime Elite, goalies can have confidence in their grip and ability to make saves, allowing them to perform at their best on the field.
Mark 2G
The StringKing Mark 2G goalie is classically StringKing-esque with a design that mirrors features seen in their field lacrosse heads. As another flared lacrosse goalie head, this is definitely a great option for any goalie who wants to move the ball themselves. You can really feel like your on offense with the Mark 2G in your hands, and there's no stopping you – only stopping shots.
Goalie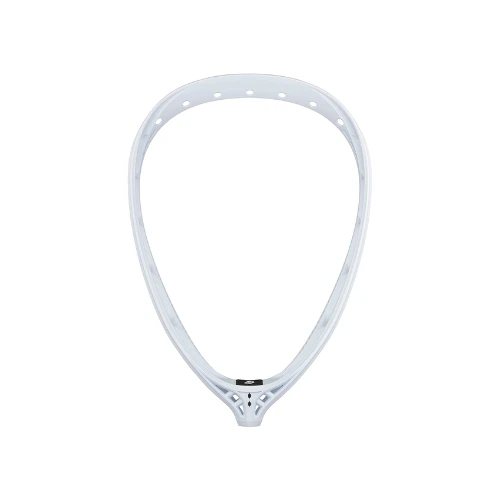 StringKing Mark 2G Goalie Head
The Mark 2G goalie lacrosse head claims to elevate your game with its design that maximizes surface area and optimized stiffness for more saves, better control, and faster hands. However, the promise of improved performance is vague and lacks specific evidence or data to support it. The 42 stringing holes and shortened throat may provide more customization options, but it remains to be seen if it translates to better performance on the field.
Buy Mark 2G
Buy Used Mark 2G
We may receive a commission for your purchase at no extra cost. Thank you for your support. 🙏
Mark 2G Features
Hulk Strength Construction: The Mark 2G is unreasonably strong. Just like the other heads in StringKing's Mark line, you can expect a lacrosse head that is ready to go through the ringer.
Stringer's Paradise Design: The Mark 2G has more stringing holes than possibly any other lacrosse head that has ever existed. You can literally do anything that your heart desires or your brain can imagine in the Mark 2G when it comes to stringing. And that means you should always be able to find a pocket that will suit you.
Optimized Face Shape: The flare of the Mark 2G is the most aggressive of the heads on this list, and that allows you to really rip the rock. Instead of receiving shots all the time, the Mark 2G has enough gas in the tank for firing off a few on its own.
The Truth About Goalie Heads
Confidence is underrated when it comes to performing at a high level, and any athlete knows that feeling comfortable is the most important thing when the pressure is on. That's why when you decide which goalie head to buy, you should pick the one that makes you feel the most secure in the crease. After all, you don't want to risk letting in a game-winning goal just because you chose a lacrosse goalie head based off of looks or trends. Go with your gut, and pick what puts you in a position to succeed.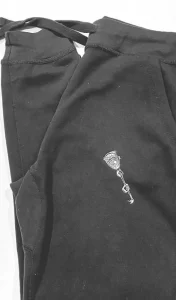 If you're interested in lacrosse stringing, look at our guide on how to string a goalie stick. Additionally, you can visit Stringers Lacrosse Shop to browse our selection of unique lacrosse goalie sweatpants.
More Lacrosse Goalie Resources