Lacrosse Mesh
In recent years, the lacrosse market has blown up causing many different lacrosse brands of lacrosse mesh to pop up. More choices with lots of different technologies and methods. What was once an easy choice between a few lacrosse companies has become an overwhelming task for some. If you rather not waste your money on a piece of lacrosse mesh that you will never end up using then I would advise you to continue reading.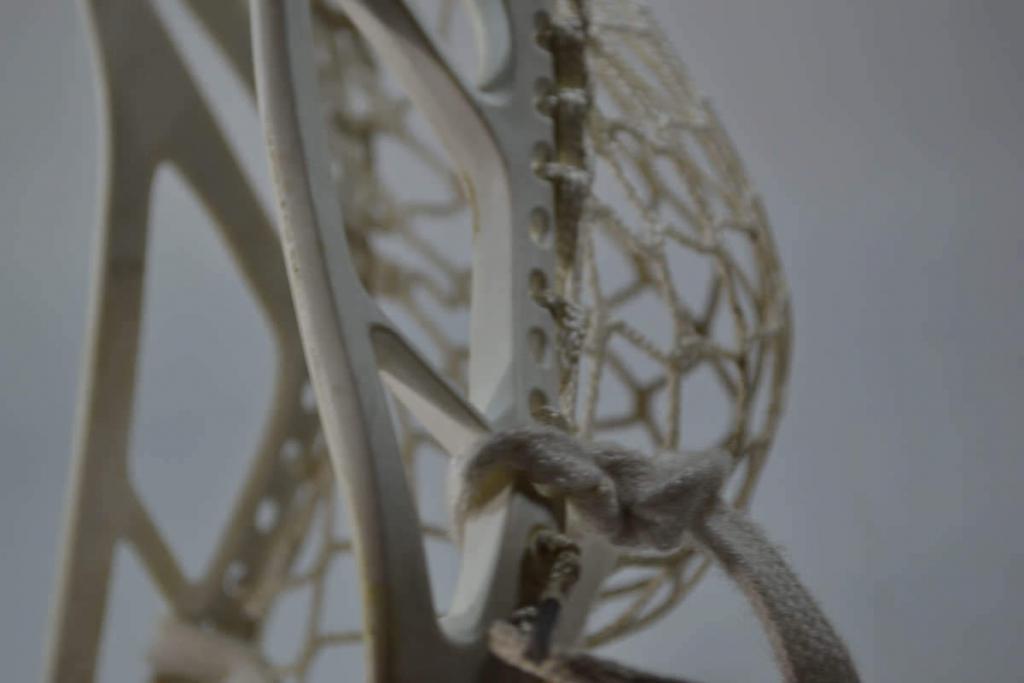 Best Lacrosse Mesh
The best lacrosse mesh is the lacrosse mesh that makes you the most comfortable with your own lacrosse stick and pocket. There are so many different varieties of lacrosse mesh that it can be hard to even tell the difference between what is good or bad for you, but Stringers Society is here to help. Our best lacrosse meshes are consistent and resilient lacrosse meshes that we own, use, and trust. We recommend them for any player because these lacrosse meshes are the best general options on the market. That means that no matter who you are, these best lacrosse meshes should work out for you and help you become comfortable with you lacrosse stick and pocket.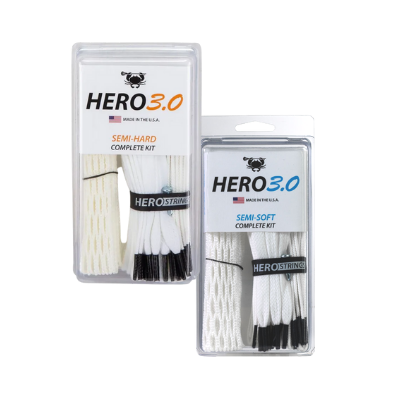 Hero 3.0
ECD Lacrosse
---
ECD has come a very long way from their initial start, and their products have only gotten better. ECD Hero 3.0 Semi-Soft is the most popular mesh at the moment. The lighter construction of Hero 3.0 Semi-Soft makes it a more consistent lacrosse mesh.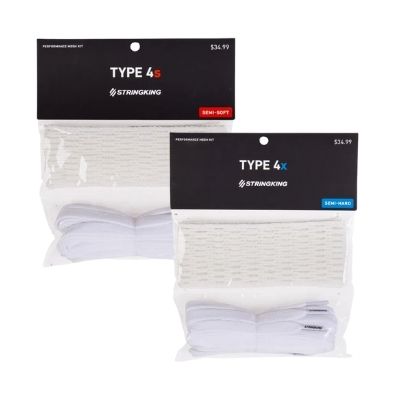 Type 4
StringKing Lacrosse
---
The new Type 4x performance mesh was almost comparable to Type 3s in softness but had added structure similar to a broken in piece of semi-hard mesh. Type 4x is a consistent and true performing mesh that has the style of a hard mesh with the feel of a soft mesh.
What is the best lacrosse mesh?
In a Stringers Society Community survey, 86% of respondents prefer ECD Semi-Soft vs ECD Semi-Hard and 63% of respondents prefer ECD Semi-Soft vs StringKing Type 4s; making ECD Hero 3.0 Semi-Soft the most preferred lacrosse mesh.
Types of Lacrosse Mesh
Hard mesh is like a fine wine that takes time to mature into a wonderful pocket. This mesh lasts too. If you look at college or pro players that use Hard Mesh you can even notice that throughout a season they will restring their stick with the same mesh, but different sidewall strings because the mesh outlasts the strings. I have even used Hard Mesh that outlasted the head I put it on, and had to transfer it to another stick.