Start your lacrosse career in a winner lacrosse helmet with the Cascade CSR Lacrosse Helmet. Protect yourself and become a menace on the field before you know it. The Cascade CSR Lacrosse Helmet is designed to keep players safe, comfortable, and happy while playing lacrosse.
Cascade CS-R Helmet Review
The Cascade Lacrosse CS-R Youth Lacrosse Helmet is an elite one-piece shell lacrosse helmet. The combination of an EPP liner with Poron XRD memory foam makes this a luxury to play in. Every youth lacrosse player rocking the Cascade Lacrosse CSR Youth Lacrosse Helmet will notice the 3-bar mask that increases vision from inside the helmet. Cascade also reduced the weight from earlier models without sacrificing any protection.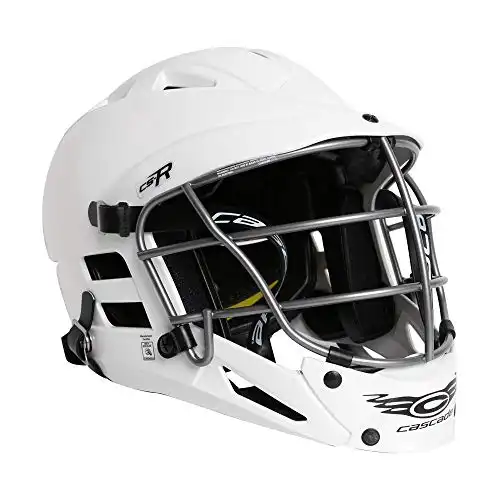 Cascade CS-R Boys Lacrosse Helmet
As Cascade's first youth lacrosse helmet with memory foam, the Cascade CS-R youth lacrosse helmet is a safe and comfortable option built to last. The CS-R youth lacrosse helmet incorporates a FutureStar Mono R Shell, a one-piece shell and visor to reduce the direct impact by dispersing energy. Many youth lacrosse players worldwide are enjoying the game safely with a Cascade CS-R helmet on their heads.
Buy on LM
Buy on SidelineSwap
We may receive a commission for your purchase at no extra cost. Thank you for your support. 🙏
Cascade CS-R Quick Facts:
Highest Youth "R" Lacrosse Helmet from Cascade Lacrosse
Elite youth lacrosse protection and comfort
3Gen EPP Linen and Poron XRD memory foam
Reduced weight and Increased vision with sleeker styling