The Lacrosse Goalie Summit is a 4-day goalie training event for lacrosse goalies, coaches, and goalie Moms & Dads. Hosted by Coach Damon from Lax Goalie Rat – the 100% free training event features the top coaches in the sport who will teach you: Techniques and Drills, Mental Mindsets of Elite Goalies, Visual Training and Mindfulness, What it Takes to Succeed as Lacrosse Goalie
Lacrosse Goalie Summit 4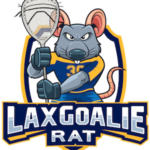 Take your goalie game to the next level with 4 days of FREE virtual lacrosse goalie training from top coaches in the sport.
Event Meta
Name
Lacrosse Goalie Summit
Start Date
June 8, 2021 9:00 am
End Date
June 11, 2021 5:00 am
New Lacrosse Goalie Sweatpants
Proudly representing the next generation of lacrosse players and coaches, Jackson Hallman and Stringers Society teamed up to bring you the JH x Stringers Collection. Apart of this collection is our exclusive Lacrosse Goalie Sweatpants which are perfect for suiting up for practice or a game and being the last line of defense for your squad!