Is Stringers Shack G3 Lacrosse Mesh the new Golden Standard?
Performance mesh tends to be an expensive purchase for the average player but at Stringers Shack that's far from true. After re-posting a stick strung up by an account on Instagram that goes by 1featherstrings, we asked other players what they thought about Stringers Shack G3 Ultralight Performance Mesh. We found out that their lacrosse mesh is comparable to big brands in terms of quality, but for a fraction of the price. Where typically, performance mesh runs between $20 & $30 dollars from big brands, Stringers Shack's G3 Ultralight Performance Mesh is only $5.75. Now, this is only for white mesh, while colored mesh of the G3 ultralight is 7.50. Now, we're not saying it's better because we don't believe that there is the best lacrosse mesh rather than, a great option at an even better price.
G3 Ultralight Performance Mesh Characteristics:
The ultralight version of the G3 mesh is made from a non-nylon based high-performance material compared to other brands like Rocket Mesh who use Dyneema for their Lacrosse Mesh
Compared to the traditional G3 Mesh the Stringers Shack G3 Ultralight Mesh was made with slimmed down center connection points, which reduced its weight to only 26 grams.
The Semi-Soft Mesh is coated on a state of the art high-pressure air coating line, which drives the latex solution through the mesh. This creates a more durable & consistent mesh providing excellent control and responsiveness.
The G3 Ultralight Mesh has been compared to StringKings 3s but more resembles a piece of broken in a piece of East Coast Dyes Hero Mesh.
The pocket retains its shape very well providing great hold and an accurate release.
A Quick Run Down of Stringers Shack as a Company
Stringers Shack is a company that prides itself on making the highest quality product and delivering it to the customer the cheapest they can. They produce almost all stringing supplies for both traditional and mesh strung sticks. Made in the USA & founded by Ben Matthew, Stringer Shack opened its doors in 2008 in the Berkshire Hills of western Massachusetts. You can find them on these social media platforms Instagram, Facebook , & Twitter.
Based on Their Mission Statement, Stringers Shack is a Company For the Bros
Our mission at The Stringer's Shack is to provide lacrosse mesh and stringing supplies engineered and manufactured for the highest performance and best durability to our customers at the lowest prices possible. We take great pride in our company, our commitment to customer service and in the products we sell. Our online store is designed to provide you with a safe and secure environment to browse our product catalog. We proudly manufacture all of our high-performance lacrosse mesh and stringing supplies at our shop in the beautiful Berkshire Hills of western Massachusetts.
So what do players think of Stringers Shack G3 Ultralight Performance Mesh?
After asking players on Instagram what they thought of the G3 Ultralight Performance Mesh, we found nothing but great reviews. Below we have outlined some of those opinions and photos of sticks strung up with Stringers Shack G3 Ultralight Performance Mesh.
Ben Newaterman a player and stringer in the lacrosse community said,
"I'm a huge Stringers Shack fan. It's fantastic stuff, basically, my go to. Easily comparable to ECD or StringKing in terms of quality and performance.$25 mesh is good for the manufacturers but $5 mesh grows the sport. They make their own stuff too. No fancy ads, no fancy packaging. Just great mesh."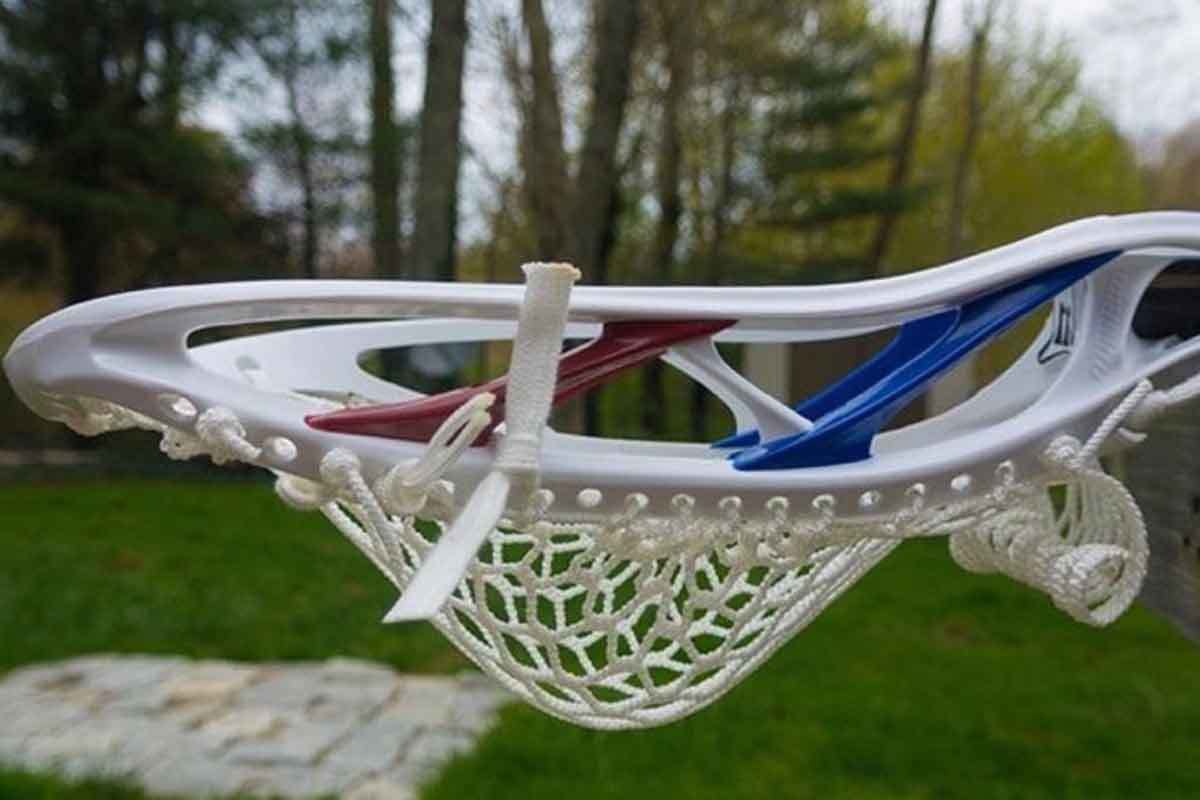 His Instagram account can be found HERE where he has more photos of the G3 Mesh and other Stringers Shack products; including a Warrior Nemesis 2 strung up with 15 diamond goalie mesh.
---
Rick Kovalsick who is a father, coach, and player on the Portugal National Team, Vermont Voyageurs, & Northmen said,
"I have sworn by the G3 ultralight since it came out. I still use the original G3 in my box sticks. I've never had a piece fray or blow out on me and that included the entire side of my face off sticks. No weather issues. Very little, if any adjustment when playing in rain. All around great mesh."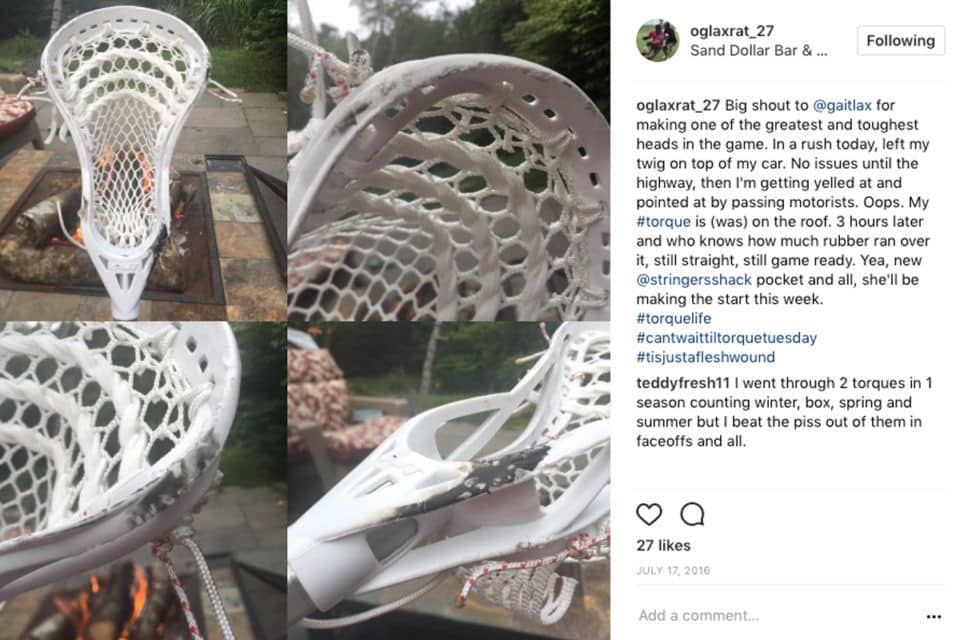 He can be found on Instagram and also has many more photos of the Stringers Shack G3 Ultralight on his profile.
How do they make the mesh at an affordable price?
Stringers Shack cuts cost where others don't so they can deliver on their mission of manufacturing the, "highest performance and best durability to our customers at the lowest prices possible"
Now, they're not cutting cost that hurt their end product rather than not investing in fancy ads, sponsored athletes, and things like their website.
They do things simply and invest in players rather than profits which are something that we can get behind and believe more companies should do.
The New Golden Standard for Price and Quality is Stringers Shack
At Stringers Shack your not going to find sponsored athletes, a fancy site, or high-quality videos of the product. What you will find is a company that sticks to its mission by creating the highest quality product at the lowest price point for players. Players and Stringers in the lacrosse community both back the brand and their product, so why shouldn't you? Thanks for the support & don't forget to comment, like, and share if you thought this was a helpful article.