Ten Minute Traditional Lacrosse Pockets
Their the Easiest Way to Get A Reliable Traditional Strung Lacrosse Pocket
There is nothing in this world quite like traditional lacrosse stringing. I would compare it to the first bite of an apple or witnessing the birth of your child. You know the feeling when you get a brand new pair of shoes? Before they are dirty, scuffed, or worn they are your pride and joy. Well, a traditional lacrosse head is a lot like that, but the more you "wear this shoe" the better it feels.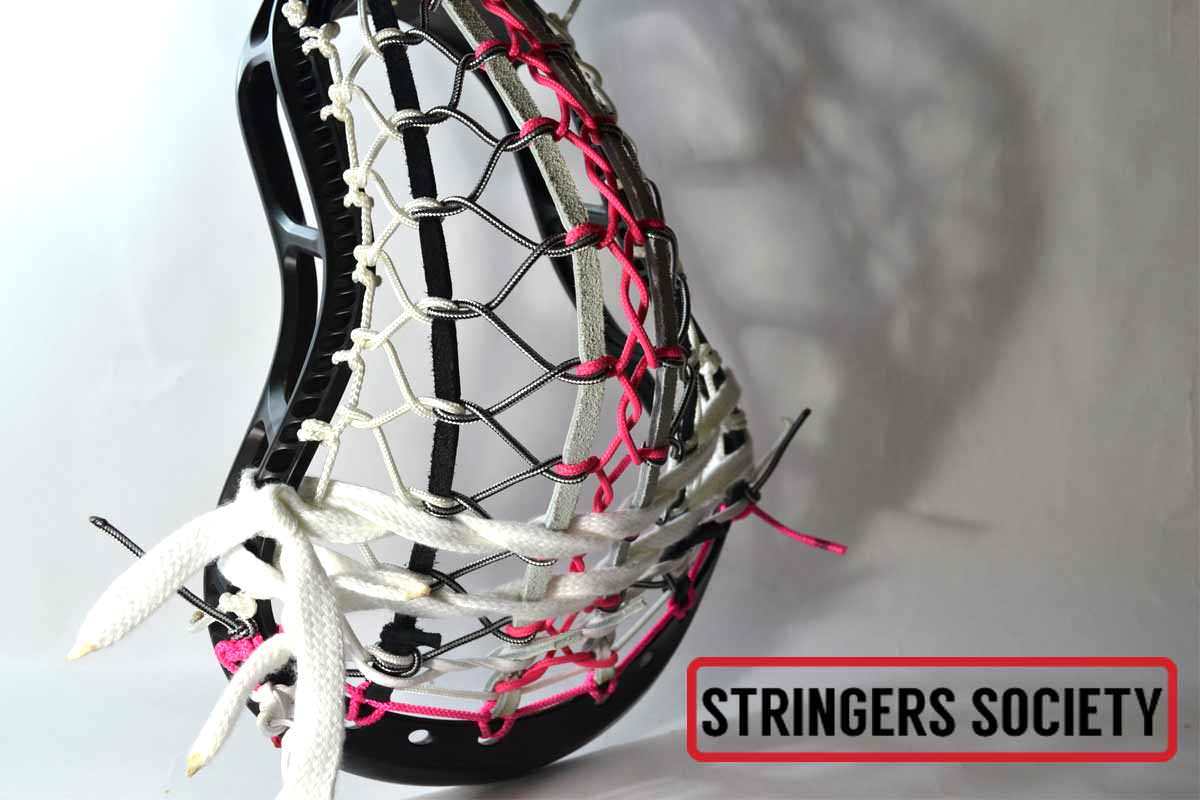 I recently was able to talk with Sayre from TMT and I now have a contender for my new favorite stick. A beautiful StringKing Mark 2D with a deadly accurate traditional lacrosse pocket. I've had traditional lacrosse heads before and I have always been a huge fan because of the look, history, and performance. The unfortunate part of owning a traditional has always been adjusting the knots and breaking in the pocket for ideal performance. Traditionals normally do not come "game ready" and require more loving care than your average mesh lacrosse pocket. This isn't an issue for players that really understand the benefits of traditional lacrosse sticks and are patient enough to work with them before hopping into a game.
For others who are more used to stringing a mesh lacrosse pocket, or getting one strung, and then going straight to playing with it this can be frustrating. This has deterred many players from getting traditional, but I can say with 100% confidence that there is a traditional option for them as well. Ten Minute Traditional is that option and I know you won't regret it.
Minimal Break In Time | Ten Minute Traditional
As I said before, breaking in a traditional lacrosse pocket is a process. Much like a fine wine, it takes time. My traditional pocket from Ten Minute Traditional wasn't "game ready" out of the package, but it was awful close. It took no more than 15 minutes of wall ball and shooting to be dialed in perfectly. I was astonished that a traditional pocket was this accurate and consistent after being mailed to me.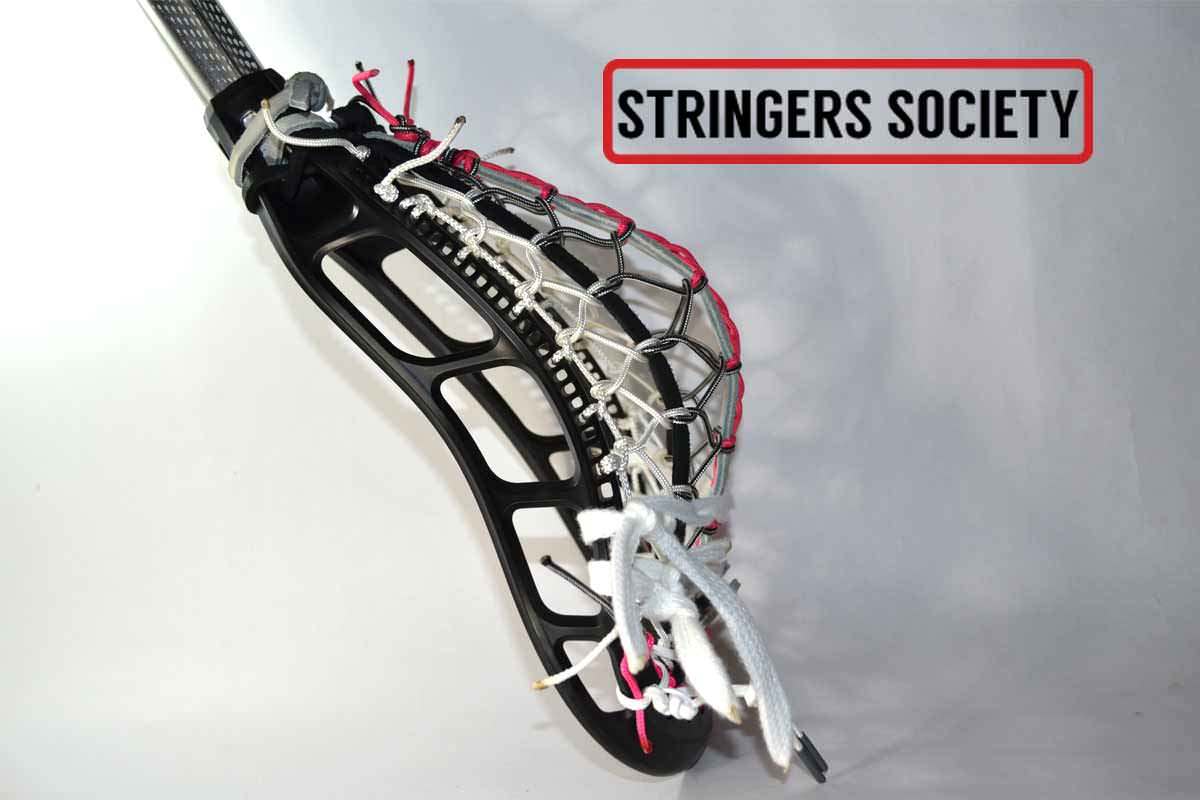 The hold and ball security were more of a 5/10 that first day, but it has improved as expected. Another few days of passing and letting the traditional pocket break it was just what the doctor ordered. Each day the pocket settled a little more and it still is getting better with each rep. Traditionals always take time, but TMT's traditional lacrosse stringing takes much less time.
Traditional Lacrosse Stringing At An Incredible Value
Ten Minute Traditional is currently selling the StringKing Mark 2 heads with their traditional pockets for $100. Yes, you read that correctly, $100. That's $10 over the retail of the heads from String King or any other site. This is a deal you can't pass up. We even have a code for free shipping you can use too, SHIPSOCIETY. $100 flat for one of the very best heads in lacrosse with custom traditional lacrosse stringing? Honestly, that is a steal! I am still shocked that this is a real deal; but, hey they are just doing it for the players. The more traditional strung lacrosse heads in players hands, the better. Ten Minute Traditional is making it affordable and convenient, so what do you have to lose?
Exactly How You Want You Traditional Lacrosse Stringing
That's right, full customization. You get to pick a dye, lacrosse head, traditional pocket, and the color of the traditional strings. I combined the idea of Scott Ratliff / Matt Gibson combination of colors. Black and pink with some white accents on a solid black StringKing Mark 2D. It is a BEAST let me say.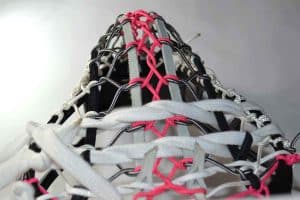 You can pick your pocket style from:
Classic Traditional Lacrosse Stringing
Pita Pocket Lacrosse Stringing
Replica Stanwick Traditional Pocket
Single Twist Lacrosse Pocket
X Channel Lacrosse Pocket
O Channel Lacrosse Pocket
There is also an option for diamond size and you can include notes on how you'd like your stick to perform. Much like any good artist, the great people at Ten Minute Traditional are here to create the best for you. Any bad work on their part not only doesn't help you but it hurts their reputation. This is why every pocket they string is tailored to your needs and strung with the intention to work best for you.
Ten Minute Traditional Actually Cares!
The stringers at TMT care about lacrosse.
So why not try some traditional lacrosse stringing?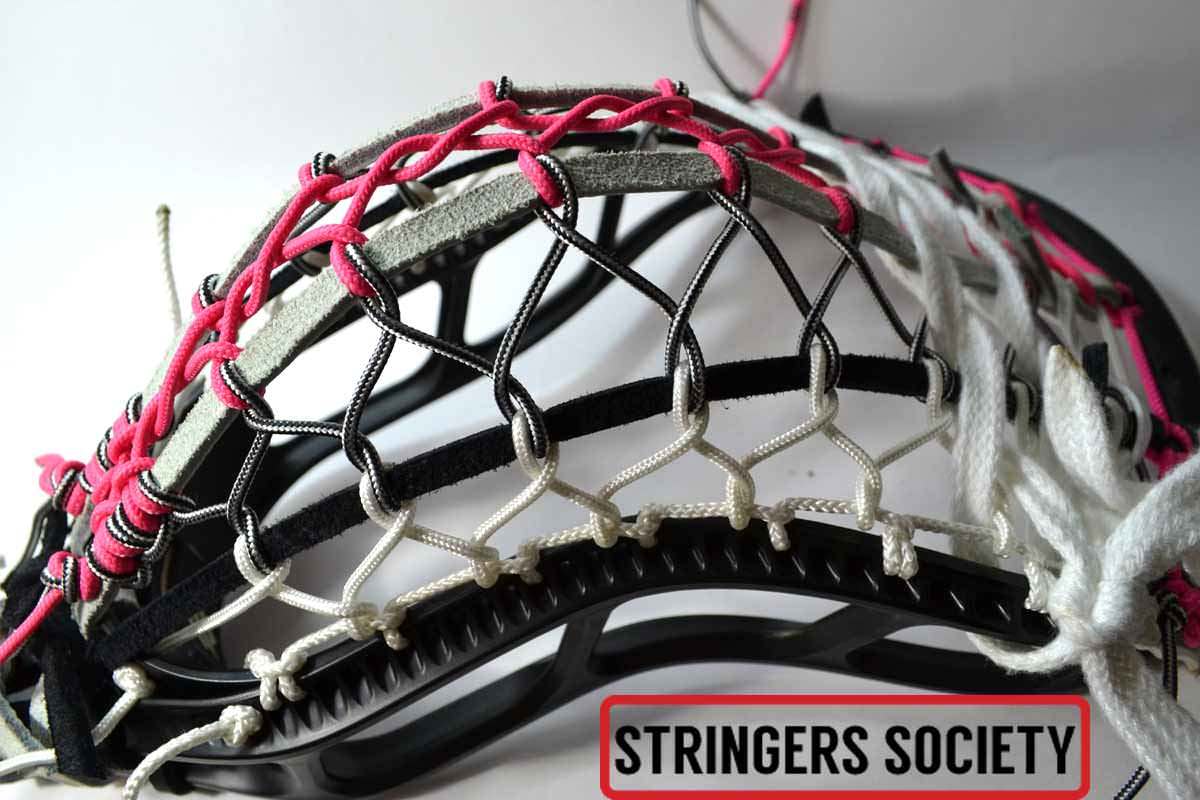 Like I said earlier, TMT offers custom traditional lacrosse pockets on String King Mark 2V's, String King Mark 2A's, and String King Mark 2D's for $100. This low price along with our free shipping code SHIPSOCIETY allows you to get your hands on a new custom lacrosse head for an unreal price. You will truthfully not regret it and you will be able to finally have a working traditional you can rely on.
You also can use this as a way to get into traditional lacrosse stringing. Owning a traditional strung lacrosse head and being able to play with one, along with looking at one in person can really help you understand tensioning and stringing a traditional lacrosse pocket. This exposure to a traditional could be the spark that gets you deeper into lacrosse culture and helps you understand why traditionals are so special. So check out Ten Minute Traditional and don't forget our FREE shipping code SHIPSOCIETY.
Thank you, Sayre and everyone else at TMT who has been so helpful and kind during our discussions. If you would like to know more feel free to contact us, or them with your questions. If you would like to work with Stringers Society or have any stories, ideas, or theories that have to do with lacrosse please let us know. For now, stay on the wall and get yourself a traditional lacrosse pocket so you can truly appreciate what they have to offer.