There are many misconceptions when it comes to lacrosse goalies, the most specialized position on the lacrosse field. Unfortunately, goalies often don't get enough love, and many lacrosse players don't know a lot about playing goalie. In lacrosse, many things can come down to preference, and plenty of things are very specific and nuanced. Given that playing goalie in lacrosse is a lot about what makes you feel the most comfortable as a goalie and making the save no matter what here are my top 5 lacrosse goalie myths:

Lacrosse Goalies Aren't Athletes
To start, this one really fires me up! This may have been true 30+ years ago, but your modern-day goalie is an elite level athlete. Look at guys like Scotty Rodgers or Brett Queener, and most top college lacrosse goalies; they're in peak physical condition. Lacrosse goalies may not always be the strongest guys or have the most straight-line speed on the lacrosse field, but it is almost a guarantee they excel in lateral quickness, hand-eye coordination, and explosiveness. Any lacrosse goalies out there who think you don't need to be an athlete to great goalie needs to think again and hit the gym.
Step To The Ball
The days of stepping at a 45-degree angle toward a shot in a 5 point arc are over. Once players hit the high school level, they begin shooting upwards of 80-90 MPH and even higher. With shots coming that fast, goalies need to take all the time they can get to react to a shot; and that means stepping on a flatter, more lateral angle. Stepping at a lateral angle is using a 3 point are that allows you more time to react to the ball by being closer to the cage. This will take some adjustment, as every new level will come with faster pace. So the earlier goalies learn to step flatter, the quicker you will see results.
A Lacrosse Goalie's Pocket Should Be As Deep As Possible
Possibly one of the biggest misconceptions about lacrosse goalies is that you want a fishing net pocket on a goalie stick. Lacrosse goalies often have the worst strung pockets on lacrosse fields because they are told their stick doesn't matter or to just make the pocket really deep. Very few people know how to properly string a lacrosse goalie stick, and even fewer people care.
As a lacrosse goalie, you have 2 jobs: stop the ball and start the offense. Goalies are the last line of defense and also the first line of offense; everything goes through them at some point. Lacrosse Coaches know that clearing can win and lose games but don't make sure their goalie has a lacrosse stick that they can throw with and ruin their clear from the start. With technical advancements in lacrosse mesh, stringing, and head design, goalies don't need a pocket that is overly deep; and lacrosse goalies deserve a pocket that is well strung. New meshes on the market are incredible at controlling rebounds even at 2-2.5 balls deep, so anything over 3 lacrosse balls deep will be doing a disservice to the goalie. A simple channel on a moderately deep pocket will do any beginner lacrosse goalie fine, and putting a little elbow grease into developing your goalie's clearing ability will go a long way.
Lacrosse Goalies Who Wear More Padding Are Afraid of the Ball
If anybody ever tells you that you are "scared" if you wear more padding than a chest protector, gloves, helmet and cup, ask them to get in cage and do it. Chances are, they will take a pass. Nobody enjoys being pelted with a solid rubber ball being hurled at you; except for maybe one or two lunatics. But exclude those outliers and no one likes a crease crank to the sternum.
So why should a lacrosse goalie be discouraged from wearing what gives them the most confidence? From a young age, I became comfortable with the bare minimum, but I know plenty of other incredible goalies who opt for padded shorts, a protector for their shin, or a random pad somewhere they've been injured before. These pads freed them up mentally to not have to fear being hit by the ball in that specific place and just react to the ball. I personally think all youth goalies should be required to wear padded shorts AND shin guards, on top of the other necessary equipment until they are in a higher level of play. It's a pretty simple concept: the less you worry about being hurt by the ball, the more you can focus on making saves. It's also a better safety practice considering younger athlete's bones and muscles are not fully developed yet. I think teammates need to support whatever gives their goalie(s) the most confidence; and if that means a little more padding, then more power to them.
Quint Kessenich Isn't Secretly Also Jason Bateman
You've probably been told by older lacrosse players, or some lacrosse coach of yours, that Quint Kessenich isn't actually Jason Bateman. Someone has likely tried to convince you that they're two separate people who live independent lives that aren't correlated to each other. This is in fact a myth, and the two are constructed of the same DNA that was extracted from Quint and later recreated as Bateman 5 months later with a typical 9 month gestation period. While it is true that they occupy two physical "beings"; this is more or less a Looper situation of two of the same existing independently in the same timeline. No one ever sees Quint or Jason in the same place, yet the two were "born" a mere 30 miles apart. You could also compare this to a Hancock type relationship in which two beings must maintain a buffer between them to retain their specific strength or skill.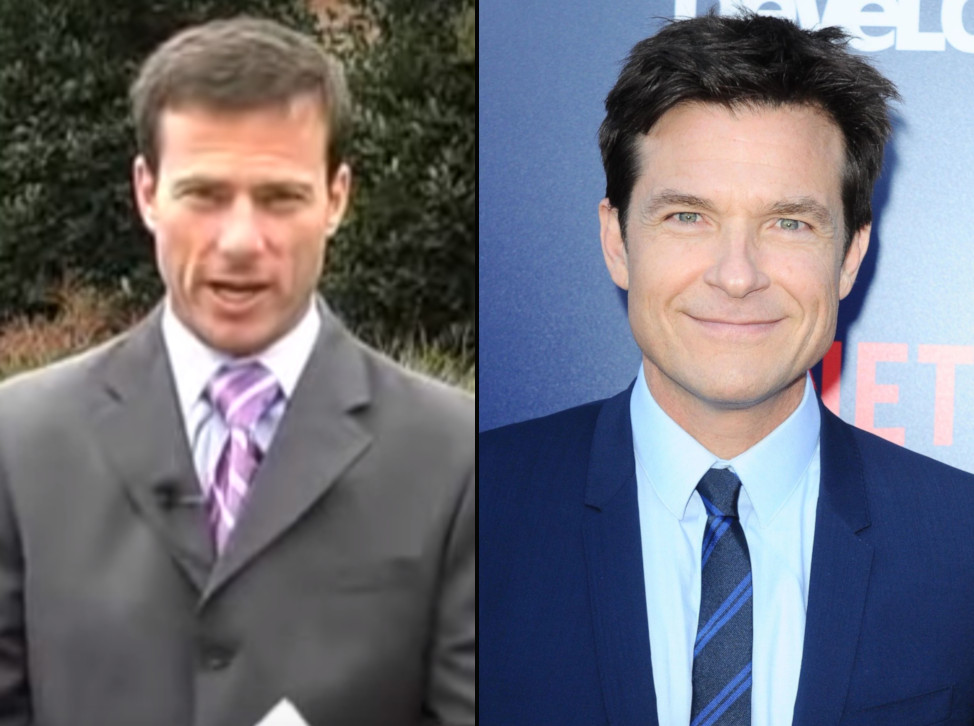 There's a mutual respect for each other's survival among the two slightly-over 50 year old men to not interfere with the other's existence. For now, the two stay in their respective on-camera professional fields and don't intermingle in similar social circles. This is simply a symbiotic relationship of distance for protection of their ruse, but it's a fact that they are actually the same "person" when you use some biological analysis.
---
New Lacrosse Goalie Sweatpants
Proudly representing the next generation of lacrosse players and coaches, Jackson Hallman and Stringers Society teamed up to bring you the JH x Stringers Collection. Apart of this collection is our exclusive Lacrosse Goalie Sweatpants which are perfect for suiting up for practice or a game and being the last line of defense for your squad!