This week Stringers Society thought it would fun to highlight some of the best traditional lacrosse stringers on Instagram that consistently inspire us. Each one of these stringers' Instagram names has been hyperlinked to their account so you can go check out their work yourself. Personally, I found that when I first started stringing traditional lacrosse pockets looking at others' work gave me clarity on how to string and methods to build upon. When you look at a specific Stringer's work be sure to actually try to identify certain concepts of their stringing.
Traditional Lacrosse Pockets from the Expert Lacrosse Stringers
Learn From Other Lacrosse Stringers and keep an eye on the follow areas of there stringing.
Size of the diamonds
Tensioning of the string. Where is it tight & where is it loose.
Distance (horizontal & vertical) between diamonds
Pocket Placement & Shooting String Placement
Tie-Offs of the cross-lace
Knots Used both on the sidewall & in the pocket
How They attached & Tied off the leathers
String_Pro | 15 Years of lacrosse stringing experience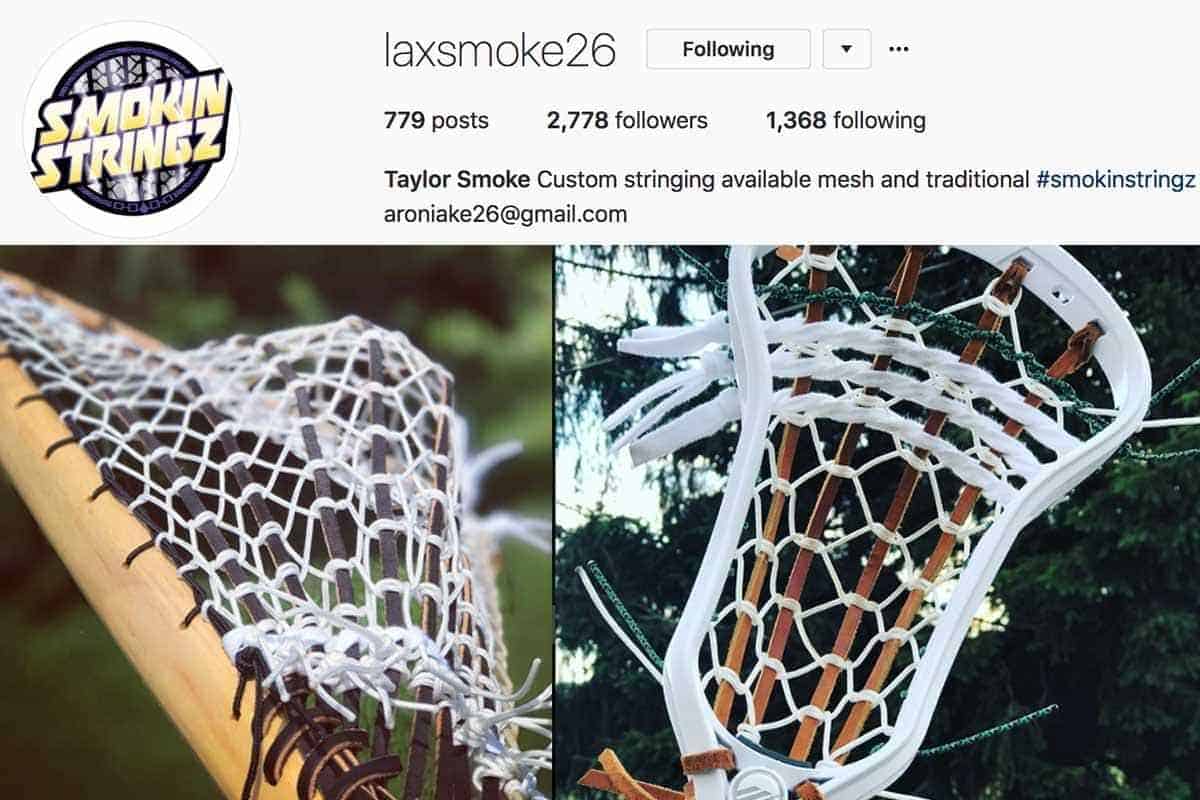 Self Taught Stringer From Connecticut
String League Top 25 | See Here
Very clean & creative work with traditional lacrosse pockets
Fun Fact: He has strung pockets for three different continents
Check out one of our favorite pockets of his here
Taylor Smoke | @LaxSmoke26 Smokin Stringz Lacrosse Stringing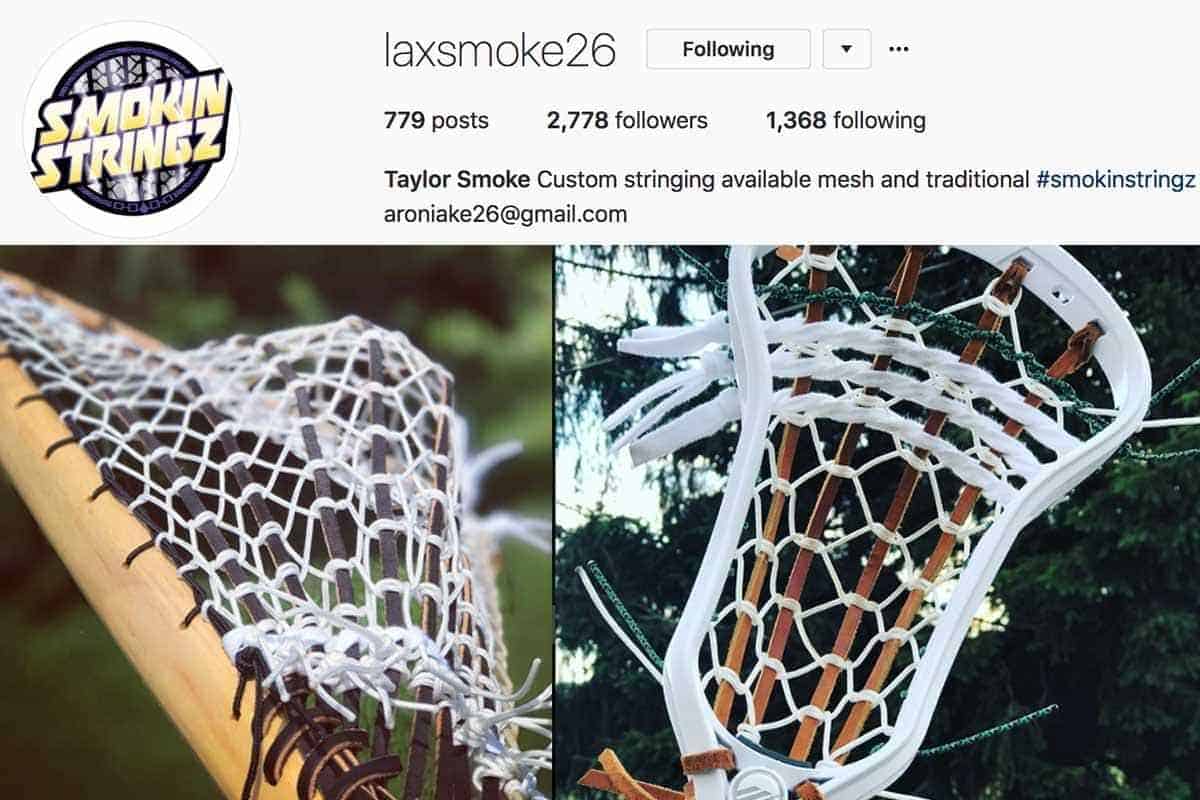 Mesh, Traditional, & Hybrid Stringer
Email Aroniake26@gmail.com for custom stringing
Competed in String League
He has a really nicely strung RP3 with 6d Lax Room Mesh
I've been following Kevin for a while now & always found his work to be super clean as well as creative.
He's not as active as others but when he puts out a photo is always an eye-catcher
When I reached out for advice before running Stringers Society he provided me great advice on a pocket
Our favorite aspect of his stringing is his tie-offs. (Example 1, Example 2, Example 3)
Connor Wilson #growthegame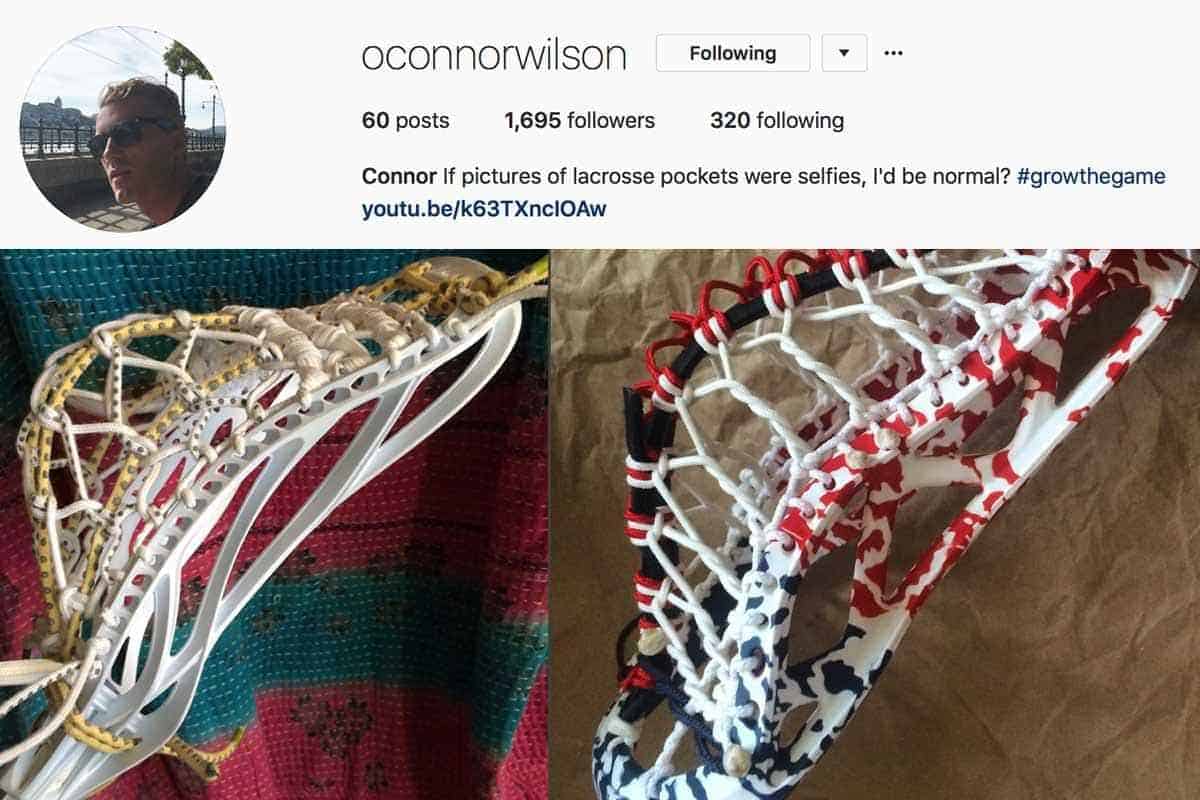 Connor @Oconnorwilson is most known for LaxAllStars which has great stringing resources for players
Many great stringing tutorials on youtube
Has moved away from but not completely the stringing/reviews content to more industry & game analysis
Inspired me to string my first traditional strung stick
He has a floating sidewall concept he shared that I absolutely love
Phillip Pierce | @spawnofpipo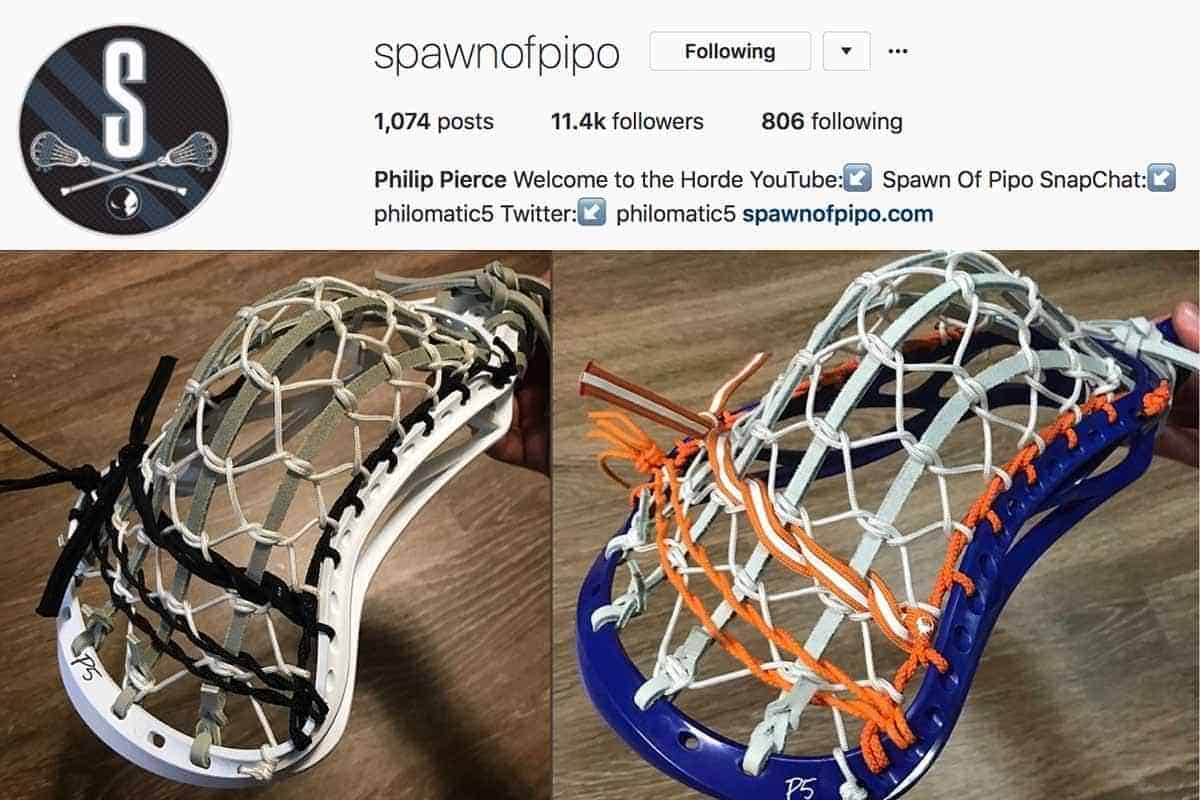 His Favorite Traditional is the Shook Shakedown which he executes perfectly see here
Known for both Traditional & Mesh stringing
Works at Lacrosse Unlimited
Has a great channel on Youtube filled with a bunch of Lacrosse Stringing Resources & Theory
Thomas |Traditional & Mesh Lacrosse Stringer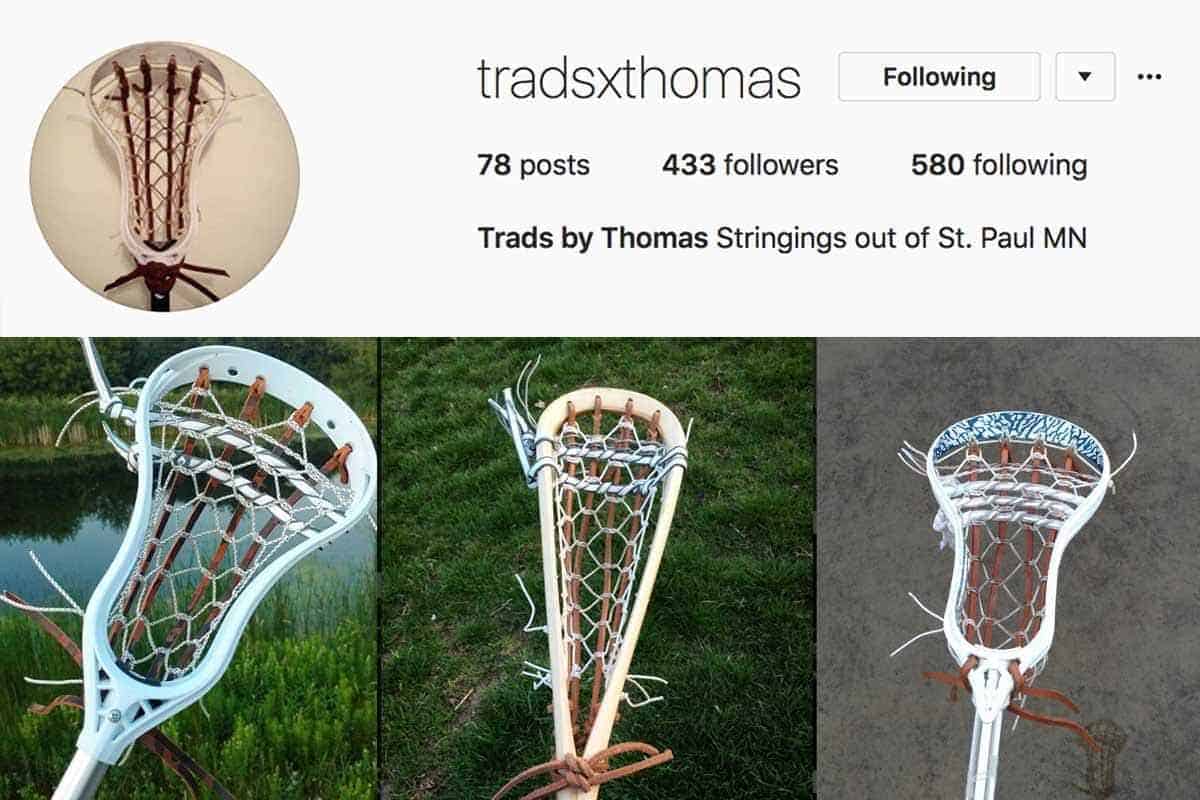 Thomas (@TradsxThomas runs a younger account that we have enjoyed watching progress over the time
He has an awesome collection of Traditional Wooden Sticks
His stringing services are based out of St. Paul, MN
These Stringers have put the hours in to perfect their craft and now you can easily learn from them. Admire their skill, but also embrace and use their stringing as an influence. Stringing is an art after all and the GREAT Pablo Picasso once said "Good artists copy. Great artists steal." His message is to work until you can do exactly what these great stringers can do exactly like how they do it.
If you believe you are someone that can hang with the best please reach out to us if we haven't already contacted you. We are always eager to see new stringing styles and concepts. We are simply fans and enthusiasts wishing to display your work on the highest level. Our Instagram, Twitter, or email (stringerssociety@gmail.com) are always great ways to reach us with your work or to say "hey". The very best Stringers deserve recognition and praise; we want to be the ones to help them get the glory they have earned.