The 9D triangle top string is a special top string that is a different take on a regular 9 Diamond top string. This is a little bit of extra flair for your lacrosse stick that can help complete the perfect gamer or custom string job.
Triangle Top String Tutorial
In this lacrosse stringing tutorial, we show you how to transform your 9 Diamond Lacrosse Top String into a Tringle Top String with a single string. You'll want to start with the 9D Standard Top String, and then move to adding this single string from this tutorial. The best way to really show off your triangle top string is to use two different color strings and make the triangles really pop.
Prepare your stringing materials
The first step in stringing your lacrosse stick top string is to fold your lacrosse mesh over on the 9 diamond row and to properly stretch your lacrosse mesh out. Stretching your lacrosse mesh is a must before you begin stringing and after you're done. The stretching makes your lacrosse mesh expand to the biggest diamonds possible and prevent unwanted bagging out in random areas after stringing.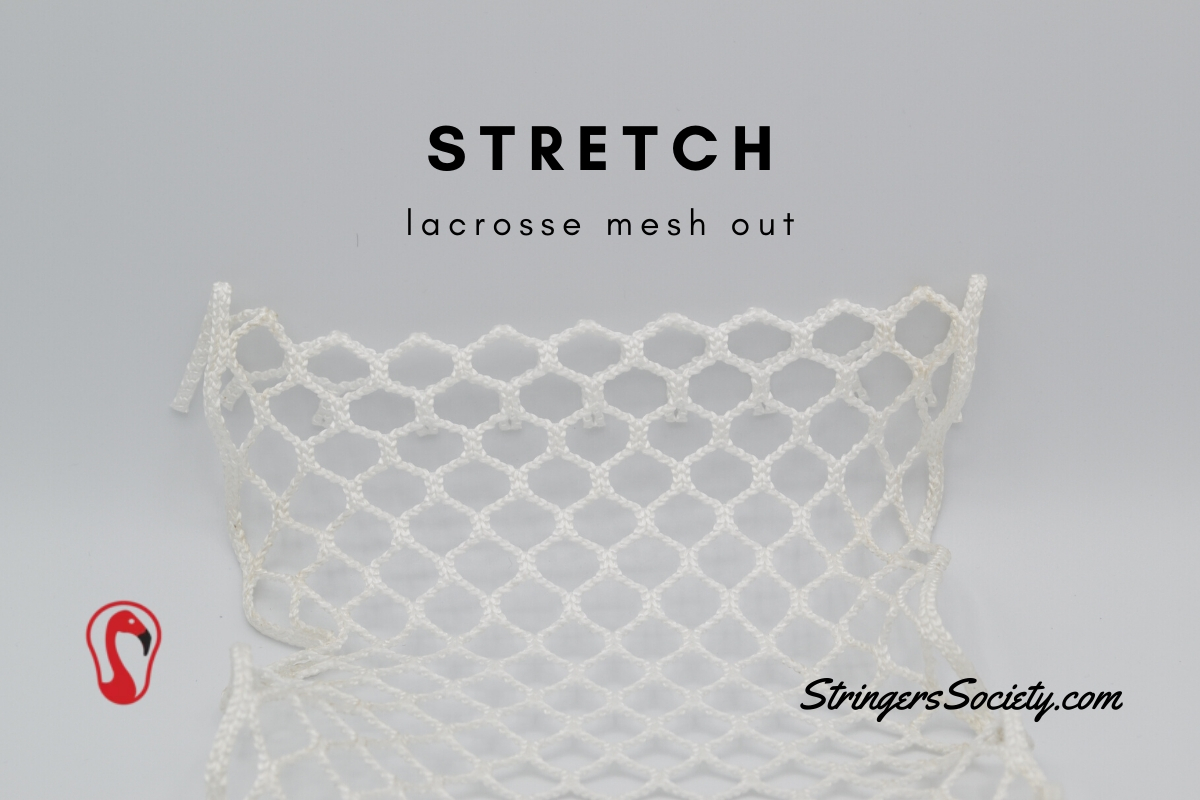 Materials Used:
Double Overhand Knot
Assuming you have completed the tutorial on how to string a standard 9 diamond top string, the next step is to knot the string for the triangle top string part. Start by tying a simple double overhand lacrosse knot on the string that you will use for the triangle part of your top string. For this tutorial, we are using a yellow lacrosse sidewall string.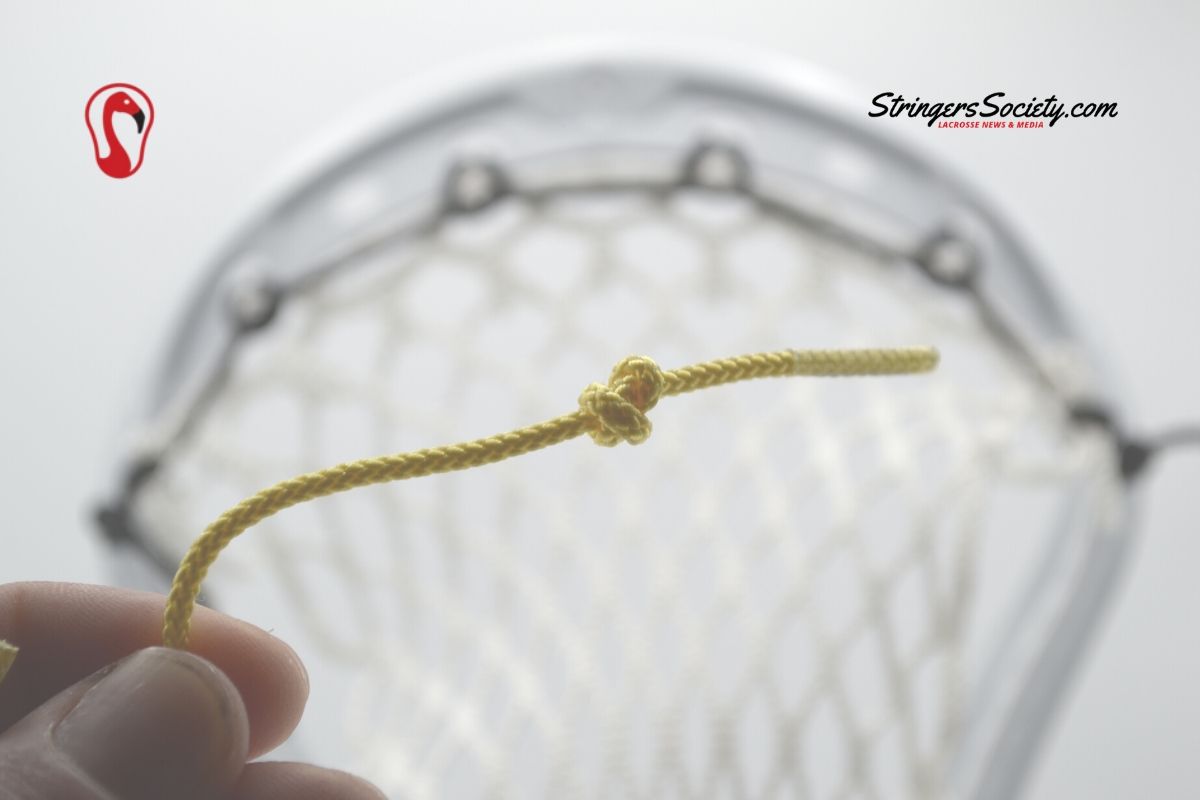 How to String a Triangle Top String on your Signature Contract
Start by putting the free end of your string in the highest sidewall hole you can find. Then immediately go to the inside of the stick and back through the first topstring hole.
Your next move is wrapping your new string around the knuckle of your 9D top string knot and going back through the same hole. Transitioning to the next hole is simple but requires precise placement of the string through the diamonds of the mesh near the bottom of the scoop. Look at the bottom left picture to see exactly which diamonds you need to go through.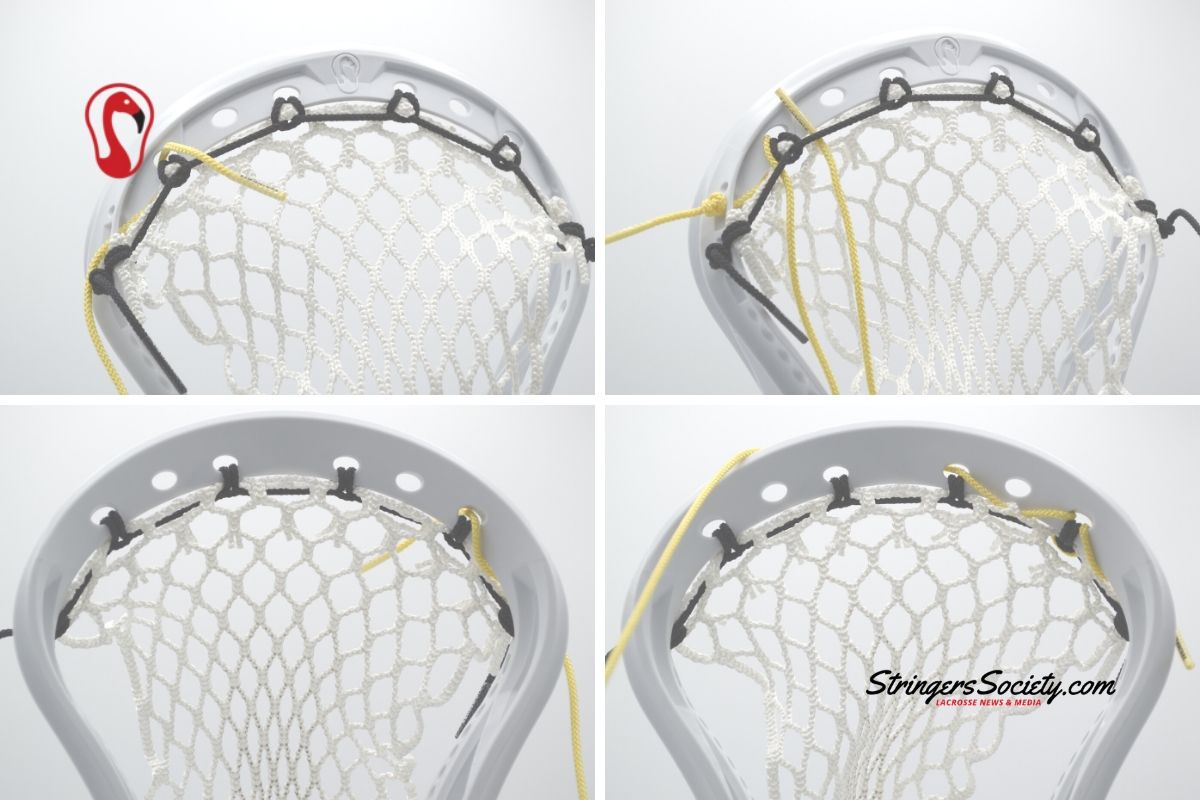 Continue down the Scoop of The Signature Contract
The next step is repetition and tension to keep the whole top string consistent. Nothing is worse than an inconsistent top string that's loose. Using an inconsistent top string makes for inconsistent throws, and no one wants that.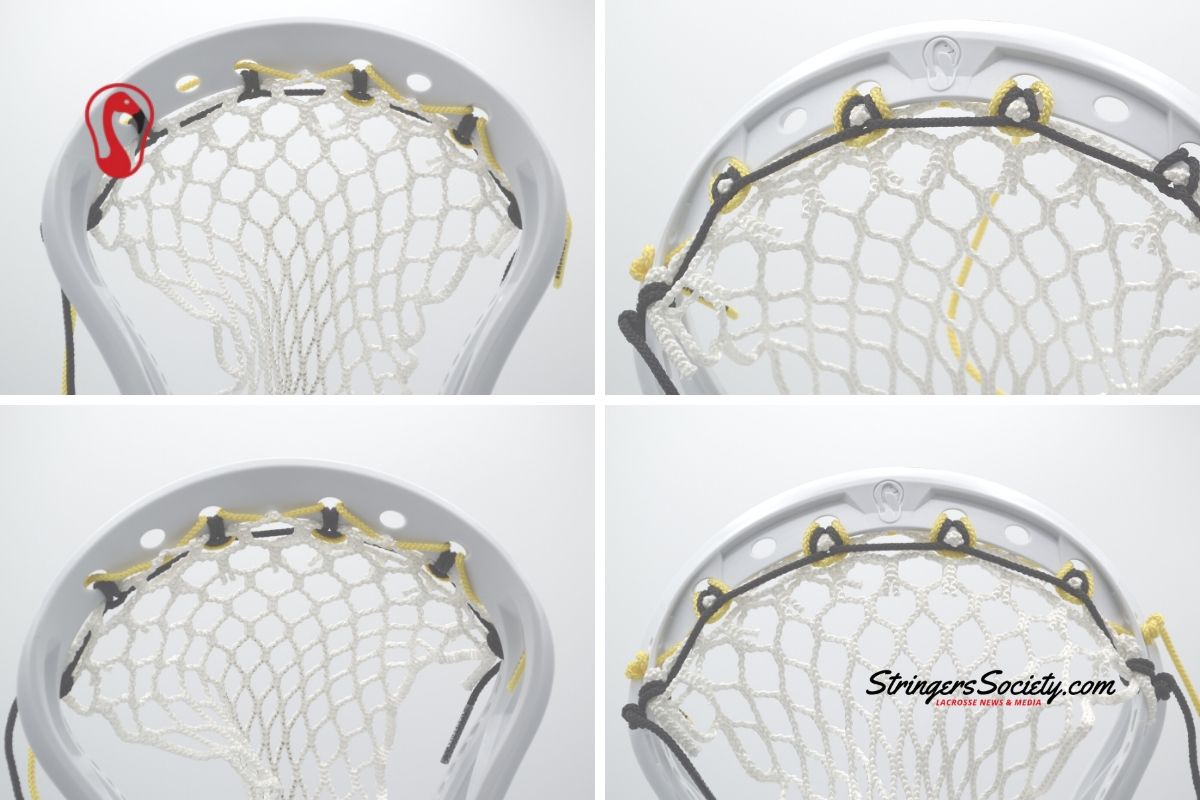 Signature Contract with a Tringle Top String