6 Diamond Mesh that only has 6 diamonds across the row, rather than the usual 10 diamonds. This lacrosse mesh was originally created to act like a traditional pocket. Sadly, it never yielded the benefits it originally promised. At the time it was first created, there was only hard and soft mesh. This hindered the functionality of the mesh, taking the function out of a good theory. This was because the knuckles of the mesh didn't allow for the pocket to shift like a traditional lacrosse stick.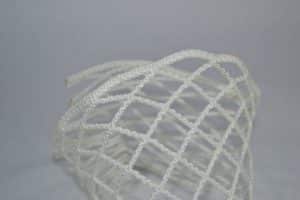 The Evolution of 6D Lacrosse Mesh
Since then, times have changed and the invention of performance mesh has become the norm. Six diamond lacrosse mesh has been recreated by Lax Room, who was able to create a piece of performance 6 diamond mesh that was thinner and shifted well and promised the benefits of a traditional. I actually used this piece of mesh on my gamer this year and absolutely loved it.
Advantages of 6D Lacrosse Mesh
6 Diamond Mesh has fewer holes in the mesh than most other forms of mesh. Most standard Mesh comes with 10 diamonds per horizontal row and using bigger diamonds is meant to mimic traditional stringing. The bigger diamonds allows for a much greater feel of the ball than mesh with more diamonds.
This mesh also has a relatively quick break-in period that means you can use this mesh in a game soon after stringing. 6 Diamond Mesh can be broken in so easily because of the size of the diamonds that can be formed easier since there is not as much mesh to work with compared to other meshes.
Using 6 Diamond means having a natural hold on your stick no matter your pattern or pocket. This also means having some natural whip. Both of these come from the large diamonds that "wrap" around the ball when it rests in the pocket. A tight channel and taught shooters are very unneeded for a consistent stick withhold and whip.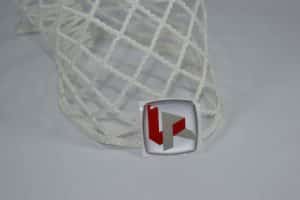 Disadvantages of 6D Lacrosse Mesh
6 Diamond Mesh is unconventional to string and for someone who is un-experienced they might have a very difficult time working with the mesh. Stringing this mesh on ahead with many sidewall holes can be a daunting task because of the variability with stringing the mesh.
Another reason that some people avoid 6 Diamond Mesh is the appearance. It is a look that turns off players that are used to 10 Diamond Mesh and some would rather just avoid it because they can get the same desired result with mesh that is not as different looking.
Who is Six Diamond Lacrosse Mesh for?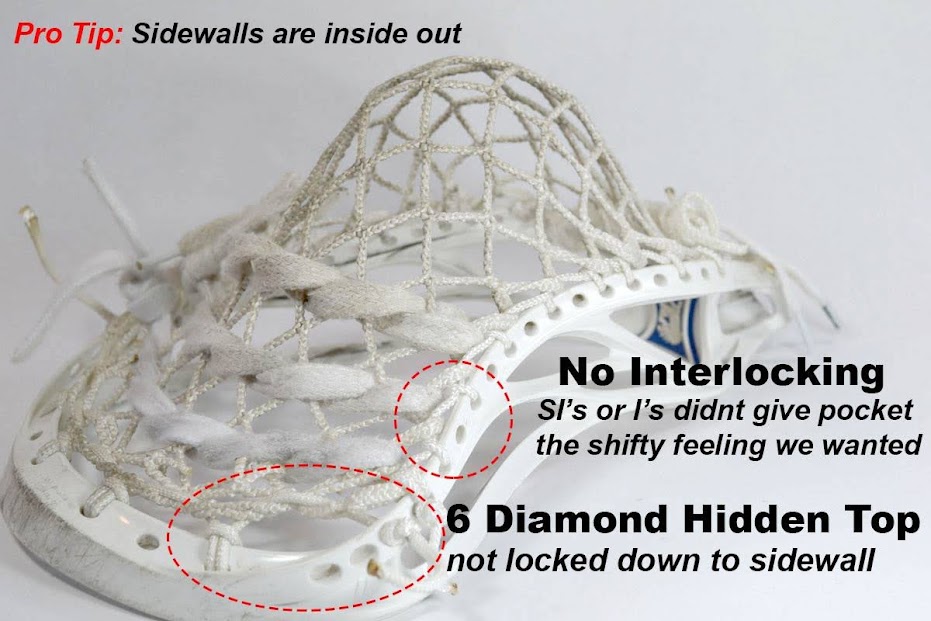 Many different types of players enjoy using 6 Diamond Mesh because it can help both offensive and defensive players excel.
For offensive players, 6 Diamond is primarily for dodgers and outside shooters that want to be able to hold the ball well and rip it too. Offensive players can utilize 6 Diamond mesh because they will be able to run through checks and still have great control over the ball. They also will be able to get enough torque on their shot to have significant power due to the diamonds grabbing onto the ball.
The same advantages apply to defense, but with a long pole you normally have less control. 6 Diamond Mesh gives you enough to be able to play with the ball confidently. Big Diamonds give you more handling ability. After a ground ball, you instantly start controlling the ball. Now, you can get a clear going instead of turning the ball over after not being able to handle it.
Types of Lacrosse Mesh
Hard mesh is like a fine wine that takes time to mature into a wonderful pocket. This mesh lasts too. If you look at college or pro players that use Hard Mesh you can even notice that throughout a season they will restring their stick with the same mesh, but different sidewall strings because the mesh outlasts the strings. I have even used Hard Mesh that outlasted the head I put it on, and had to transfer it to another stick.