The Origins of the Game
The history of lacrosse is rich and vibrant. There were people playing lacrosse in North America far before English colonization began, and the game has survived because of its unique qualities. Lacrosse is a sport that not only combines skill, athleticism, and competitiveness; but, lacrosse also a sport about life. You'll get a deeper understanding and a better appreciation of lacrosse shortly.
Lacrosse Develops Men
Lacrosse was originally a game of growth and learning. There were other reasons for playing the game, but becoming a man was a main theme. Younger members of a Native tribe would join in on lacrosse games to become tougher and learn to act like a man.
When I was a child, I spoke and thought and reasoned as a child. But when I grew up, I put away childish things.
These early versions of the game may have provided entertainment and fun, but they also were for teaching those boys about war and certain ceremonies. Having to think on your feet, react quickly, give it your all, and fight for your team were all qualities taught through lacrosse. Good thing is that they still are.
The Value of Variety In The Modern Game
There different ways to play the modern game like field lax or box lacrosse; however, in the earlier days of the game, there were many versions that were specific to certain tribes. These different versions even had different sticks that were used in different regions.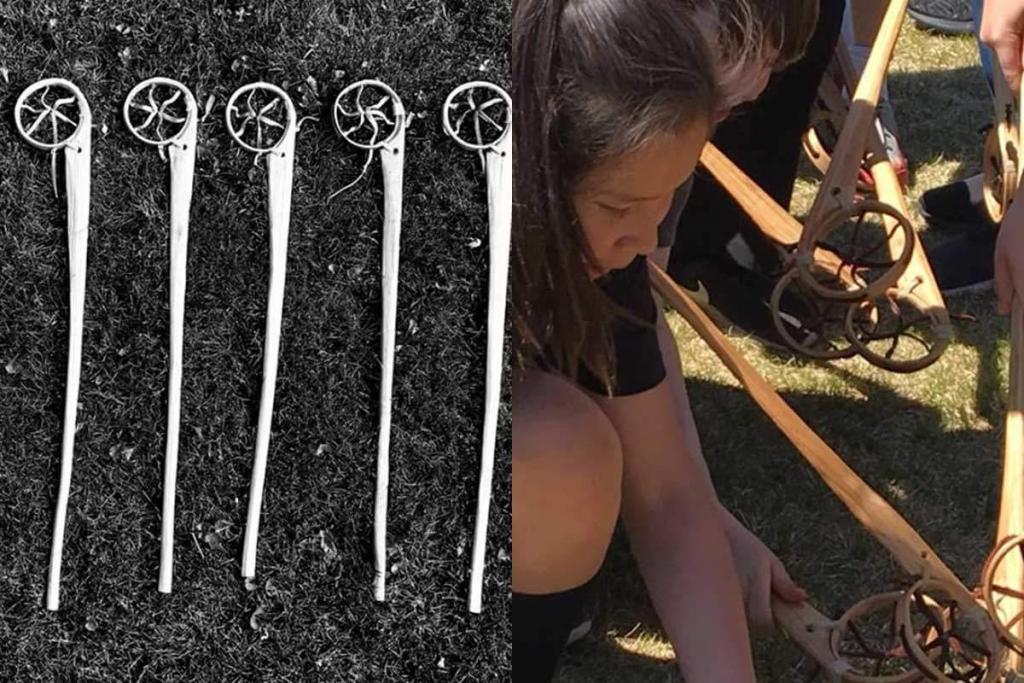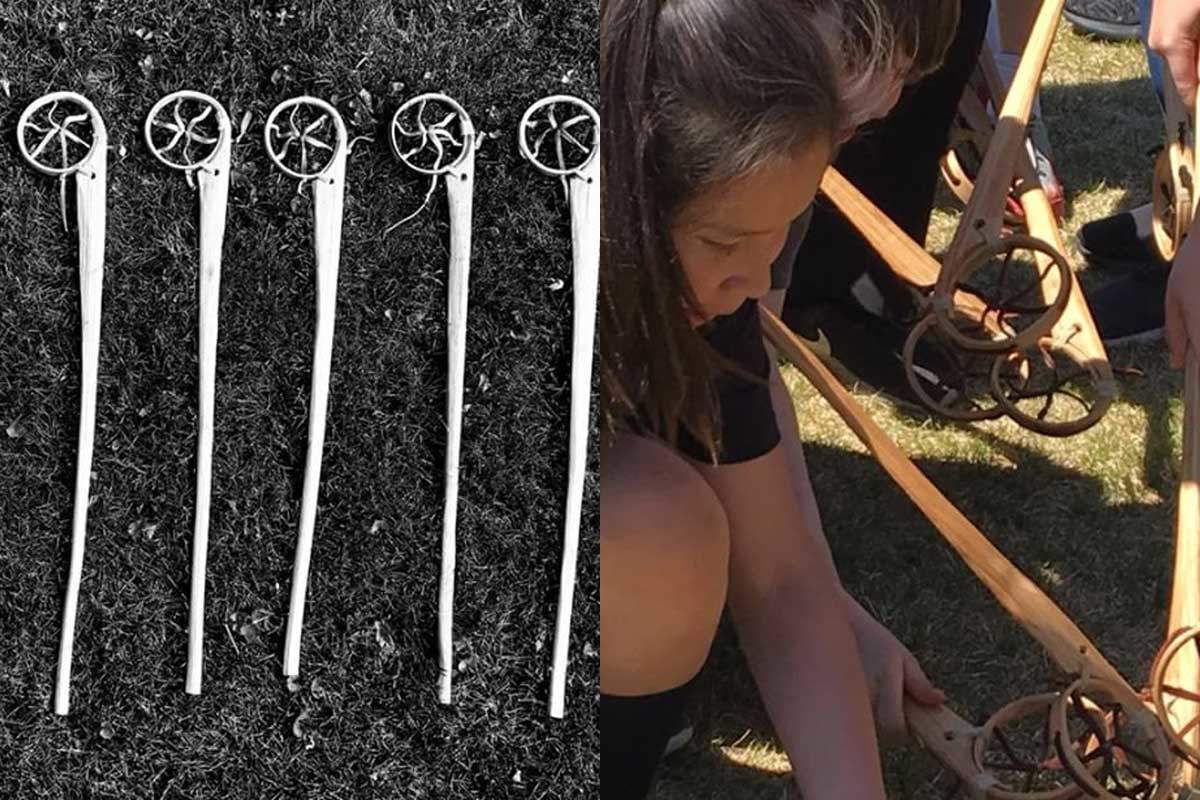 The modern lacrosse stick most closely resembles the stick of the Mohawk tribe of New York and Canada. Other versions of sticks and rules from other tribes still greatly influenced our modern game and they are still amazing pieces of our game's history.
Modernization of Lacrosse
As with most sports, the history of safety in lacrosse has really come a long way. Today we have state of the art gear, officials to keep peace, and normally some medical assistance available at each game. Early lacrosse was very different. Players were not only seriously injured in most games, but players dying during a game wasn't an uncommon occurrence.
Anything worth dying for is certainly worth living for
Players would just do what they thought they needed to in the moment to get the advantage, and this sometimes meant taking out the opponent. Lacrosse was even banned from some settled areas in the 1900's after players began attaching lead weights to sticks for added destructive power. The game was designed to simulate war after all.
The Father Of Modern Lacrosse: William George Beers
William George Beers was a Canadian dentist with a great name and a passion for the creator's game. He played lacrosse as a young buck in the 1800's and was a rather impressive goalie. After playing for several years, Beers decided to try and solidify some rules for lacrosse so it could be a more widely played game.
Before his mission to create a set of rules for lacrosse began, players would simply discuss the rules and agree on them before the game. This caused many problems because players from different areas played by different rules. Once Beers made the rules official, a rubber ball was introduced to make play more consistent. He truly did a great deal to preserve the original game but bring it into the modern era.
Eye black isn't just for the sun, it's War Paint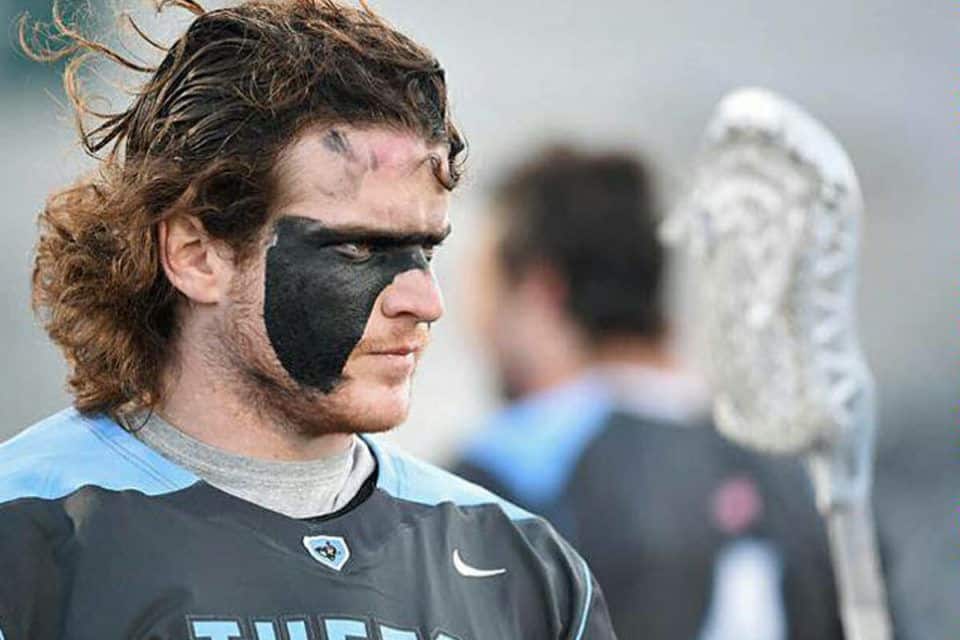 Eye black "may" have been developed to have some benefits when dealing with glare or intense rays from the sun, but its roots are in lacrosse. Ordaining one's self with charcoal, dye, or paint before a game goes all the way back to the beginning.
Player's have used this as a way to provide themselves with a 'medicine' for the mind. Their specific color combinations and styles represented certain cultural ideas and were also worn to intimidate enemies. Eye black is just the modern equivalent that some claim helps them see, but we know they're lying and want to look cool.