When stringing a lacrosse head our go-to lacrosse top string has been the 9D Hidden Lacrosse Top String. Compared to a regular 9D and 10D lacrosse top string, we have found the 9 Diamond Hidden Top String the most consistent and easiest to string a symmetrical lacrosse top string.
9D Hidden Top String vs 9D Top String
The difference between a standard 9d top string and a hidden 9d top string is how the lacrosse mesh is attached to your lacrosse head scoop.
The 9D Standard Top String anchors down the lacrosse mesh to the lacrosse head scoop; keeping the mesh secured against the plastic.
The 9D Hidden Top string utilizes a float between the lacrosse mesh and lacrosse head scoop, but is held in place by the lacrosse top "string".
How to String Your Lacrosse Head Top String In 5 Steps
The 9 Diamond Hidden Lacrosse Top String is a pretty simple top string to learn for any lacrosse player learning how to string a lacrosse head. We have outlined 5 easy steps to take when stringing your lacrosse head top string below.
Step 1: Prepare Your Lacrosse Stringing Materials
Materials Used:
Signature Magik Lacrosse Mesh
Signature Contract Lacrosse Head
1 Lacrosse Top String (Sidewall)
How To Tie a Double Overhand Knot In 3 Easy Steps
Step 2: Secure your Lacrosse Mesh to Your Lacrosse Head Sidewall
The photo below shows how we completed step 1 by locking the mesh down to the sidewall. Normally, I would use one sidewall hole and double loop it, but since this head was not designed for that; I had to improvise. This is the first step to stringing a lacrosse stick.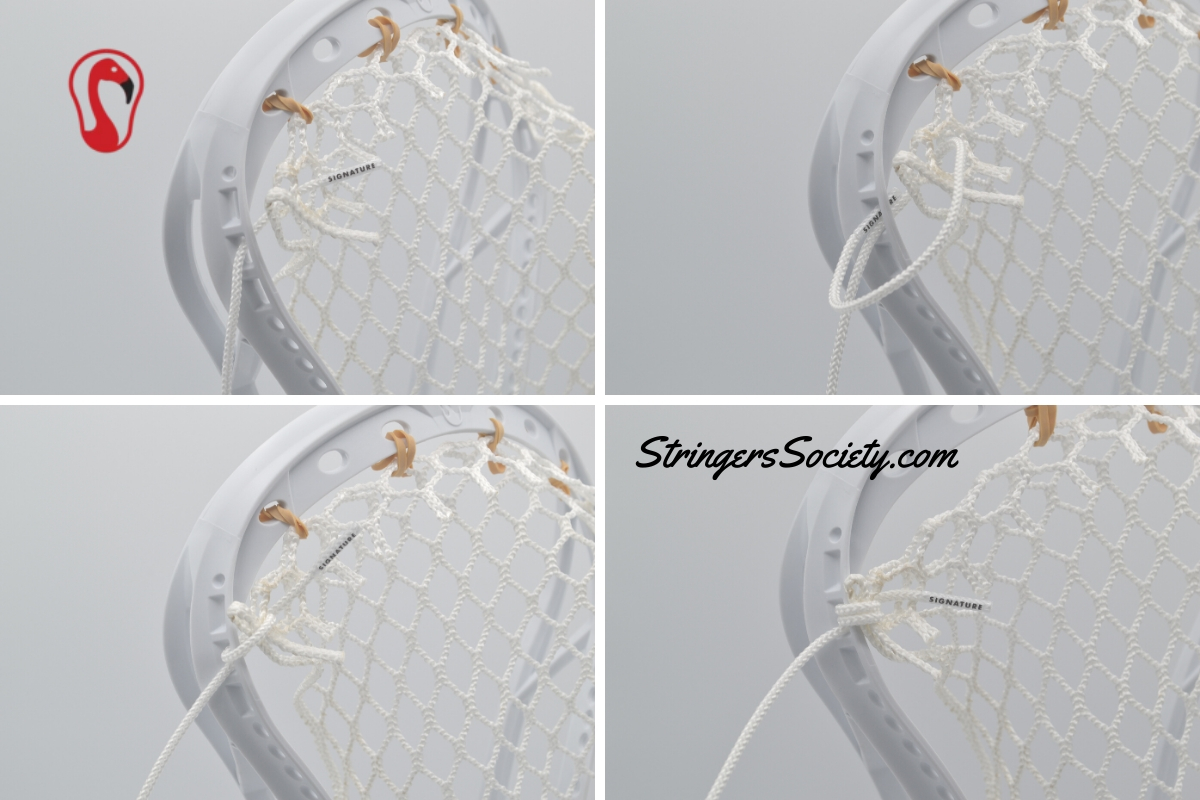 Step 3: Attach the 2nd Lacrosse Mesh Diamond to the 1st Top String hole
Imagine how you would do a normal 9 diamond top string, but without actually locking the mesh to the scoop. First, you will want to go through the back of the mesh and then the back of the head. After you go through the back of the head, go to the string which is shown in the right photo.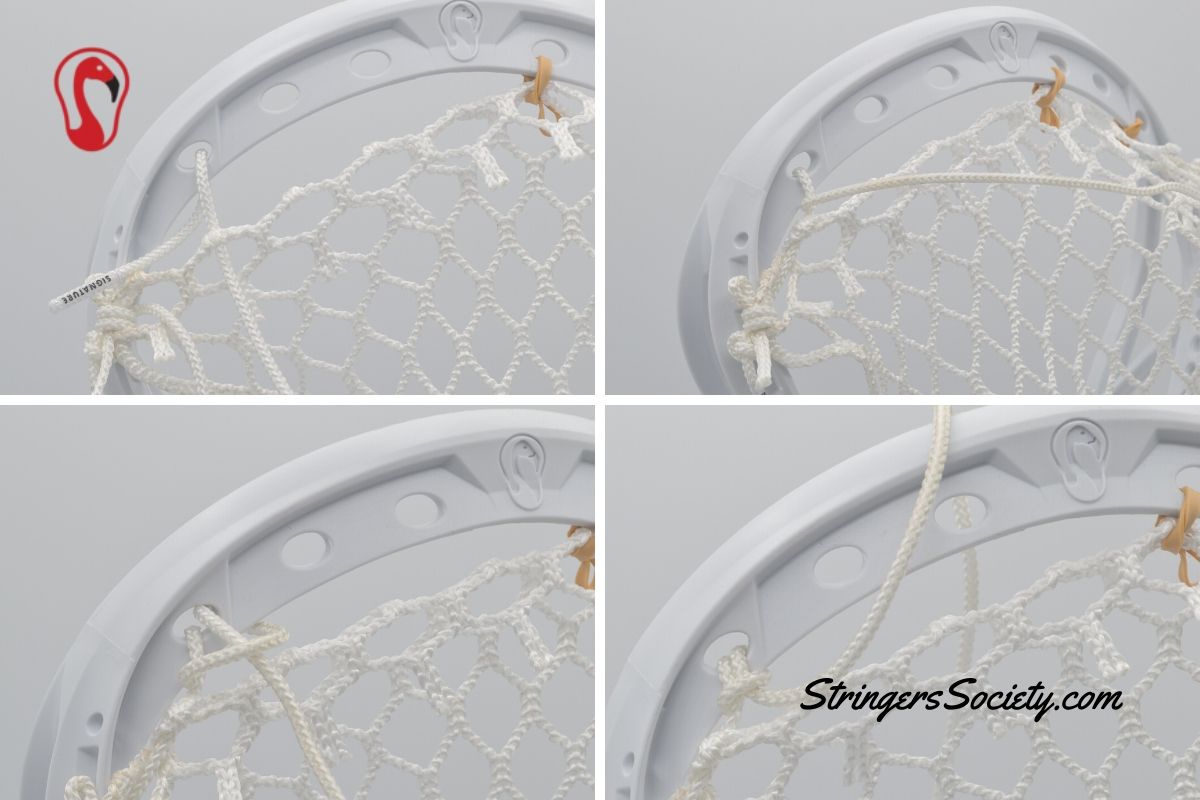 Step 4: Skip, Bridge, or Attach The Third Lacrosse Mesh Diamond
Option 1 – This Lacrosse Top String variant shows how you can "bridge" the 3rd diamond between the 1st and 3rd Top String Hole.
Option 2 – This Lacrosse Top String variant shows how to attach the 3rd lacrosse mesh diamond with the 9D Hidden Top Sting Knot.
Option 3- This Lacrosse Top String variant shows how to attach the 3rd lacrosse mesh diamond with a Single 9D Hidden Top Sting Knot.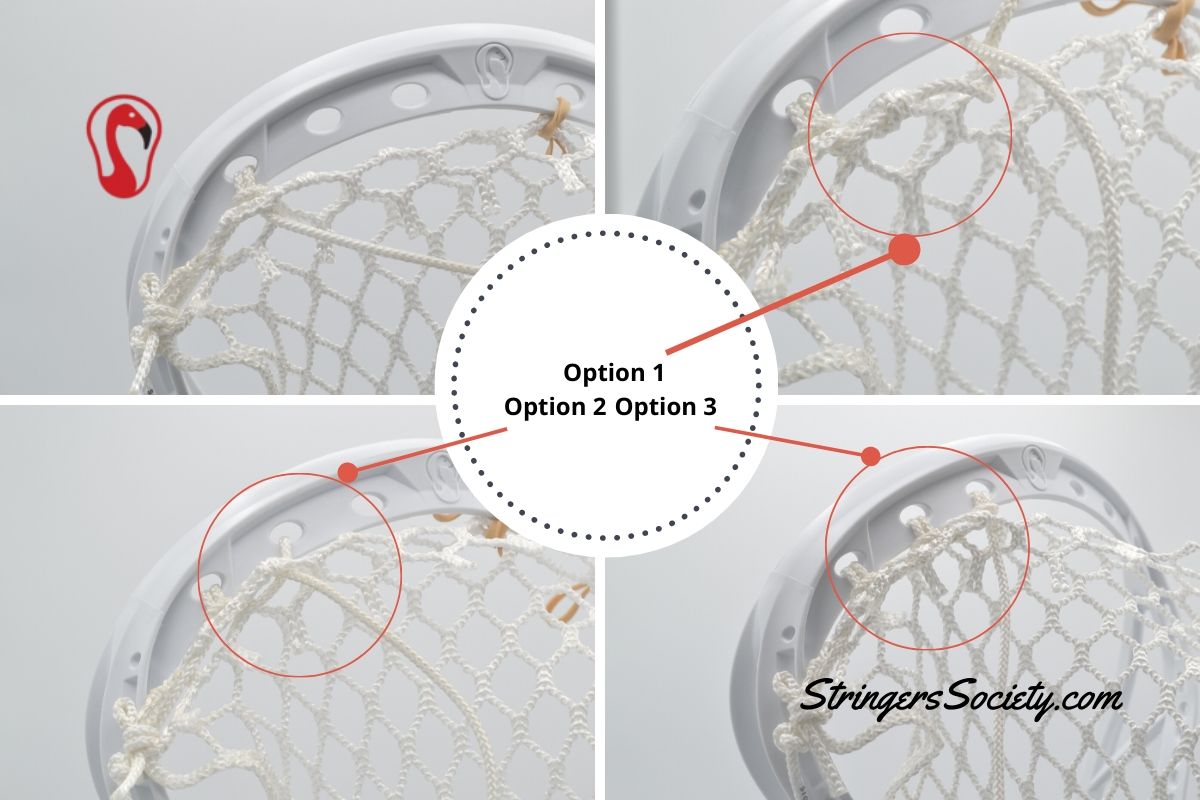 Step 5: Continue Across Your Lacrosse Head
Now it's a pretty repetitive process for the rest of your lacrosse top string. As you work your way across your lacrosse head repeat the tactics you learned in steps one through four.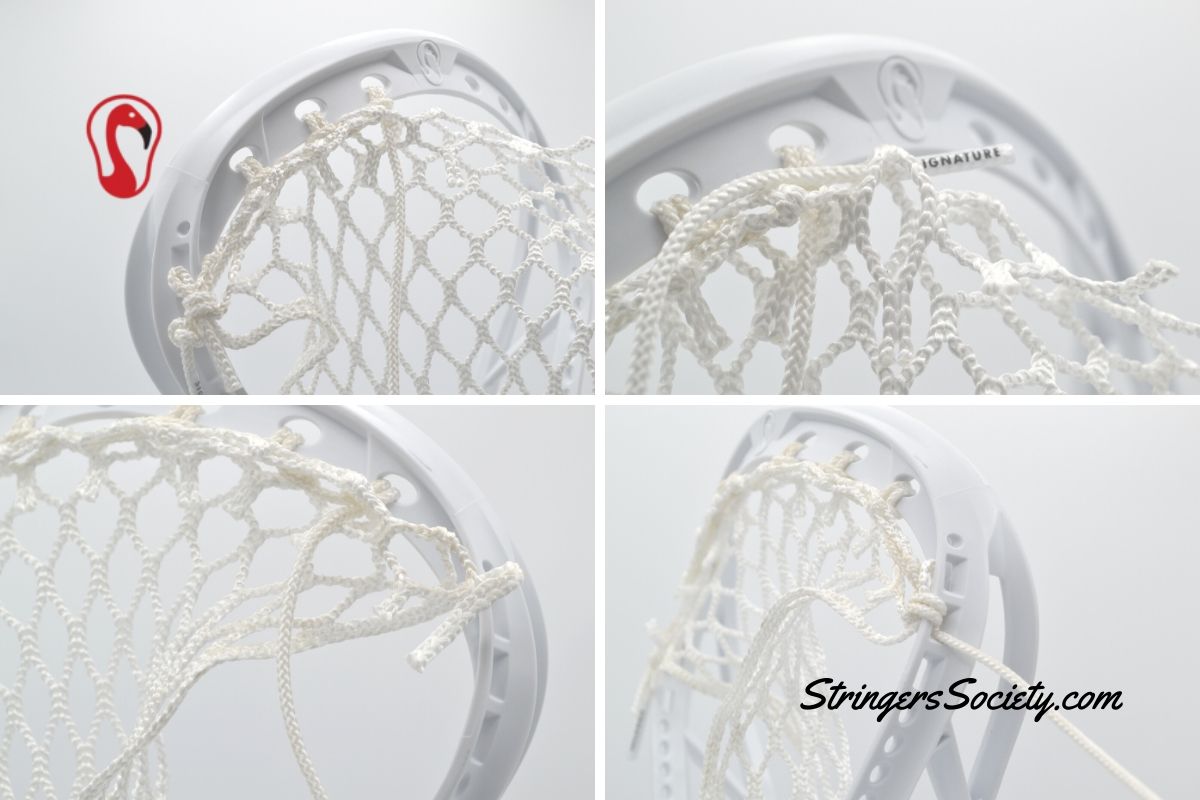 Finished Lacrosse Head Top String