Billy Bitter was kind enough to talk with us at the Maverik and Cascade Lacrosse booth at LaxCon 2018. It was obvious to us that Billy is highly dedicated to the products from Cascade and Maverik, and we were excited to get some insight from such a great player and guy.
Maverick Lacrosse with Billy Bitter
The main draw for their booth was the Cascade S Youth, the best helmet for youth players. This helmet is, without a doubt, the top-of-the-line regarding youth lacrosse equipment. Add a pair of Maverik M4 gloves and you've got yourself one of the sweetest setups in the game.
Cascade Lacrosse and Billy Bitter
As a player who uses Cascade and Maverik, I can say that I really love all that they do. There is no detail that they don't attempt to perfect with each product.
A Passion to Protect and A Promise to Perform
Cascade Lacrosse helmets are the most popular and the most preferred brand in the game. Being able to discuss the product innovation that Cascade is constantly working on was eye-opening. to say the least.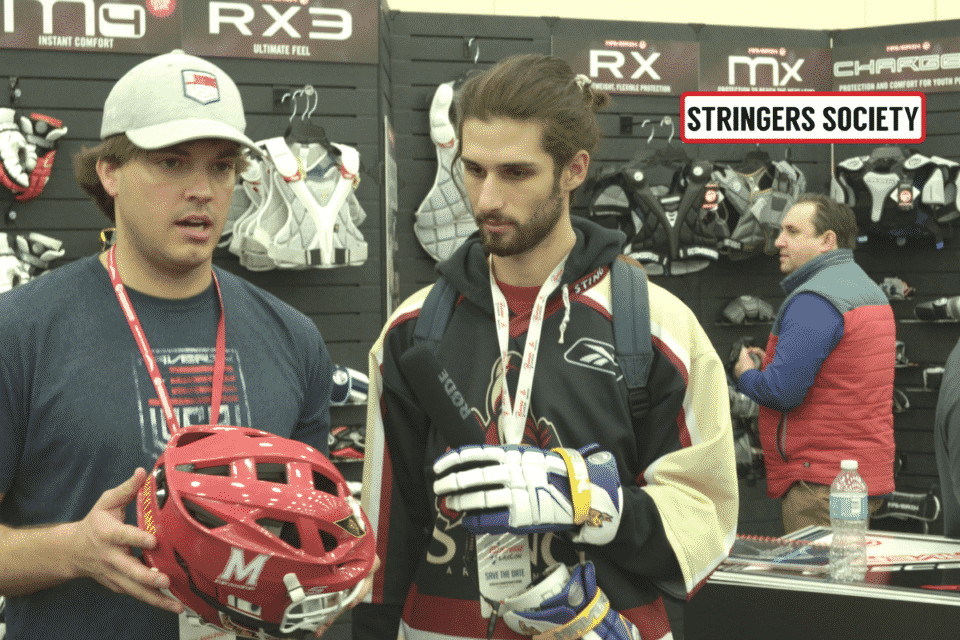 When it comes to Maverik Lacrosse, they deliver quality with simplicity in mind. They have some wild and fun products, but most of their lacrosse gear is focused on an excellent performance. When Maverik Lacrosse designs a product, they have the player in mind, not the flashy flair some other companies focus on. If you are sick of feeling like your current gear is letting you down, then please check out these two notable companies. You will be satisfied and may get the chance to hang with Billy Bitter.