Lacrosse Gloves
Lacrosse gloves protect your hands from lacrosse checks and possible injury. Every player needs a protective pair of lacrosse gloves to keep them safe, but finding reliable ones isn't always easy. You need to find the best fit and level of protection in a pair of lacrosse gloves. Stringers Society wants to put you in the correct lacrosse equipment and gloves by reviewing some of the best lacrosse gloves out there.
Best Lacrosse Gloves
The best lacrosse gloves are the ones that fit the best. You want to have a great feel of the ball in your lacrosse stick when wearing lacrosse gloves. Chunky lacrosse gloves that are too loose make it difficult for you to control your lacrosse stick. We review lacrosse gloves on their protection, fit, comfort, style, and affordability level. Wearing lacrosse gloves that give you the best grip on your lacrosse stick while keeping your hands safe is always the right choice.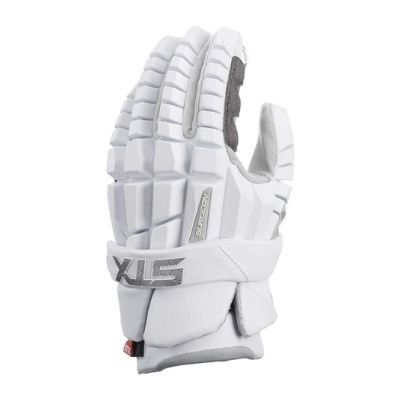 STX Surgeon RZR
Mens Lacrosse Gloves
---
The Surgeon RZR gloves are the premium lacrosse glove model from STX Lacrosse. Built out of a single piece of material, these are the lightest lacrosse gloves STX has ever made. STX's new Superflex Technology doubles the number of protective blocks for superior mobility. At a price of $180, you wont be saving any money on these gloves but you wont be sacrificing any quality either.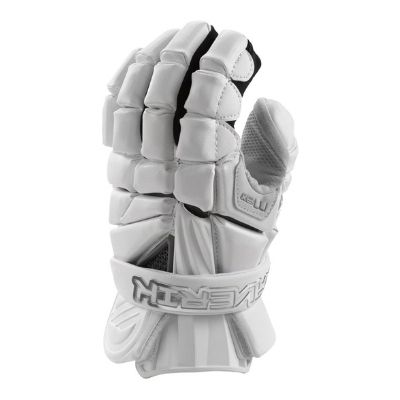 Maverik Max
Mens Lacrosse Gloves
---
The highest quality and most protective Maverik Lacrosse Glove is the Maverik Max. With the same profile as the M5 but added protection in the fingers and back of the hands, these gloves will defend the toughest slashes. The new Maverik Anaform technology reduces that ridged glove feel and allows for max mobility in the fingers.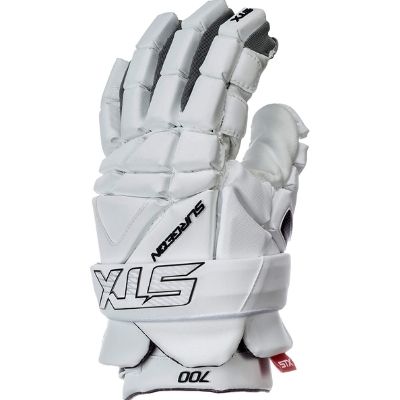 STX Surgeon 700
Mens Lacrosse Gloves
---
The STX Surgeon 700 lacrosse gloves were designed with a tapered fit to give players a enhanced stick feeling without sacrificing mobility. The layered cuff design keeps your wrists safe on heavy checks and the carbon thumb plates are guaranteed to defend against the deadliest slashes.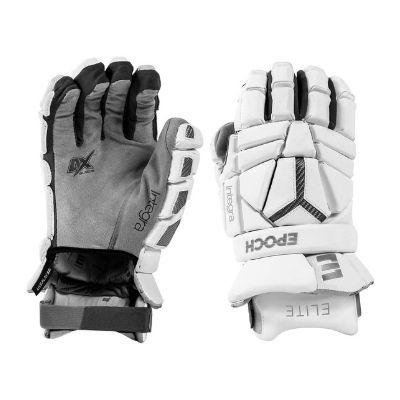 Epoch Integra Elite
Mens Lacrosse Gloves
---
The Epoch Integra Elite Lacrosse Gloves are specifically designed to feel like a second skin with their new Ariaprene material. Made with S.core Technology to reduce odor, cool, and dry quicker.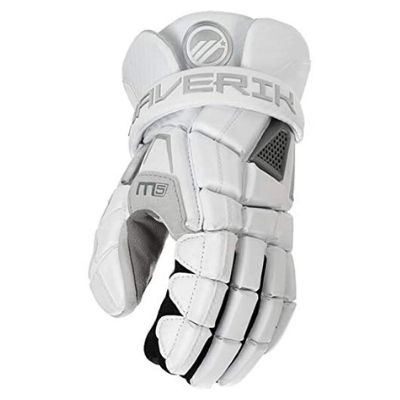 Maverik M5
Mens Lacrosse Gloves
---
The Maverik M5 Lacrosse Gloves are one of the most popular lacrosse gloves for college teams. They have a superior inside feel, great ventilation, solid protection with a lightweight feeling.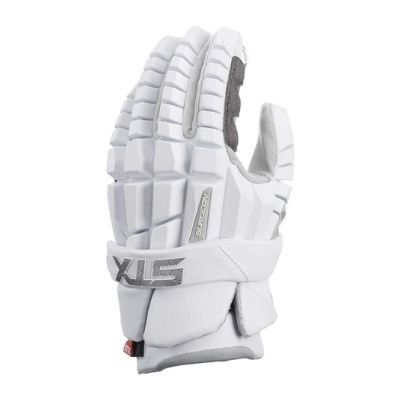 STX Surgeon 500
Mens Lacrosse Gloves
---
The STX Lacrosse Surgeon 500 has a firm snugness on the fingers but still has fantastic mobility. Love the interiors feel as well and they have climate control technology.
Maverik Rome NXT
Mens Lacrosse Gloves
---
The Maverik Rome NXT Gloves are alot like the Maverik M3 but they came before, have a sleek smooth inside. Real tight on the hands giving great grip on the shaft. Nice materials on the palm to sustain battle.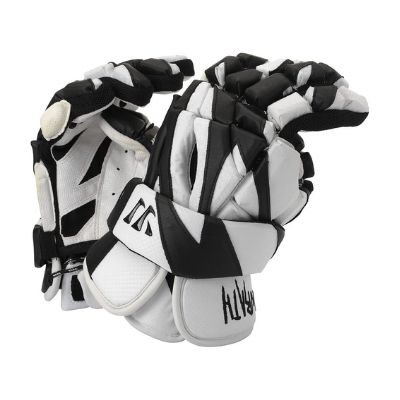 Warrior Wrath
Mens Lacrosse Gloves
---
The Warrior Wrath Gloves are similar to the Mac Daddys, made for heavy protection and it backs it up. The Wrath Lacrosse Gloves are well ventilate well and are not too heavy for having a lot of protection.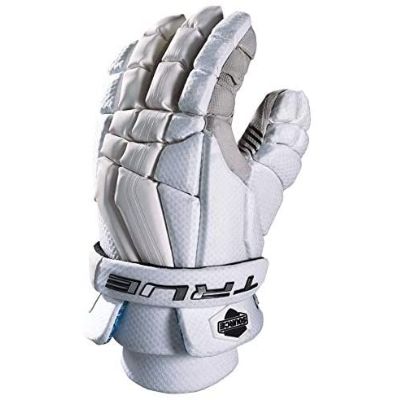 True Temper Source
Mens Lacrosse Gloves
---
The True Temper Source lacrosse gloves have a firm snugness on the fingers and good mobility. At only $100 and a great design, whats not to love about the True Temper Source Gloves?
These are all great options for any player looking to get a new pair of Lacrosse Gloves for the upcoming season. Remember that trying on gloves to get the best fit is always recommended. Even if online has better prices, it can help a lot to actually try the gloves on first. Besides that, personal preference will always be a huge factor so choose what works best for you. Every player is different, and every player deserves to have their best fit for optimal performance.
Lacrosse Glove Brands
Maverik Lacrosse is a well-known name in the field of lacrosse equipment and apparel. Their gloves are designed to meet the needs of everyone from beginner players to advanced professionals. With superior quality, comfort, and performance, Maverik Lacrosse gloves provide protection for hands while also increasing overall dexterity for improved performance. The unique designs of Maverik Lacrosse gloves offer a custom fit that provides maximum protection with minimal bulk or restriction.
Stringers Society
Lacrosse Equipment Guide