Next generation, or what I like to call Post-Traditional Lacrosse Mesh, is becoming more common because more brands are trying to create it. This is a great sign for fans of this style who enjoy using a one-piece flat knitted lacrosse mesh and want to see more improved versions. Channel Mesh Lacrosse is one of the earliest innovators in the Post-Traditional mesh game, and one of the very best! Their signature U Mesh and ProTech pockets are deadly accurate and always work well with any ball. When it comes to really placing the ball where you want it, this is one of the best meshes available. Choosing the Channel Mesh ProTech pocket is a great decision if you are an experienced stringer, or if you know one willing to help you out. There are lots of benefits of choosing Channel Mesh over other Post-Traditional Meshes and it all starts with quality.
A Channel Mesh ProTech Pocket Must Be Waited For Like A Fine Cheese
If you haven't checked out our review of the Channel Mesh U Pocket, then I highly advise doing so first. That is their original version and it's very similar to ProTech in many ways. The main difference is that ProTech breaks into a formed pocket shape quicker than Channel Mesh U.
This doesn't mean that getting a perfect pocket from ProTech is instantaneous, but it doesn't take forever. The pocket that ProTech forms doesn't require any maintenance, but it likely will need a restringing or two before deciding on your preferred pocket style.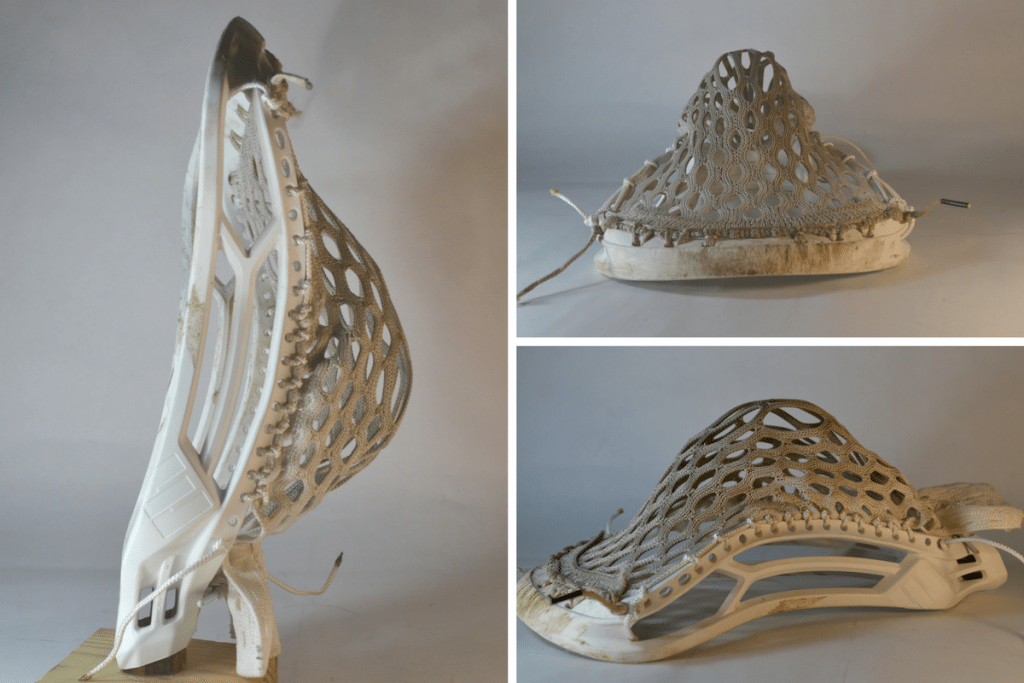 Durability That Speaks
Besides being very accurate and consistent, Channel Mesh ProTech is far more durable than many normal lacrosse meshes. The Channel Mesh ProTech Pocket can withstand terrible weather conditions, abuse, and neglect; but, still be in great shape. Thanks to the structural security from the flat knitted fibers this mesh can take on any challenge you throw at it.
Breaking & Entering The Record Books
All mesh must be broken in and that is a fact I stand by. No company has created the ideal piece of mesh that is instantly ready for optimal performance and Channel Mesh is included. The ProTech version is much better than the Channel Mesh U version when it comes to breaking in, but it still took over a week before I was satisfied. This isn't a long break in process, but it is an interesting one. I believe that the mesh breaks in, in the way that it wants to regardless of the stick stringing and that this will confuse some stringers. I attribute it to the construction of the mesh and believe that you must just work around it to find what works best.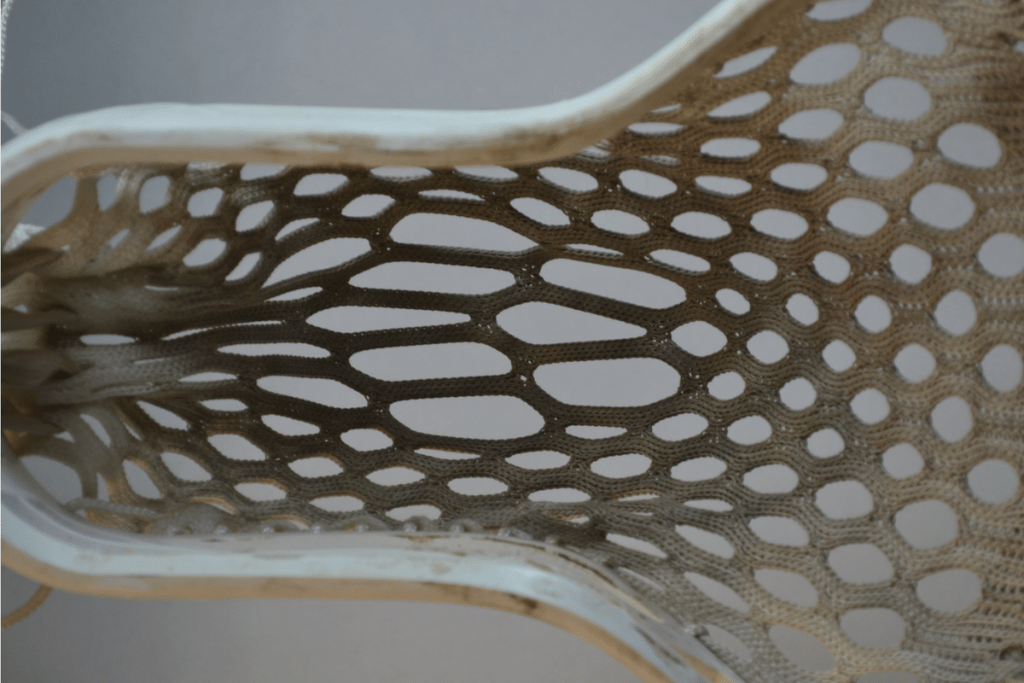 Is a Channel Mesh ProTech Pocket Practical?
While Channel Mesh ProTech Pockets are legal for NCAA and NFHS play, I wouldn't expect to see a ton out there. Most players aren't adventurous enough to give Post-Traditional meshes like Channel Mesh a try yet, but it'll happen eventually. That being said, it would be practical for a play to use if they can master the stringing of Channel Mesh. If there was a slightly less involved stringing process then it would likely be even more successful, but I guess we will see what the future holds.
Overall, I'd say that ProTech is not as great as Channel Mesh U when it comes to total performance. The quicker break-in process absolutely makes it easier for players to start using, but it lacks the same accuracy. That being said, it does have better ball control than Channel Mesh U and that always comes in handy. The difference in the accuracy is a killer and only puts this version slightly below Channel Mesh U. Still 7.5/10 and a recommended product to stringers.