Quad Sidewall Lacrosse Stringing
At Stringers Society most of the heads we experiment with and string are player heads, not goalie's heads. Lacrosse Goalies don't get as much attention or respect as they deserve for doing a job no one else wants to do, so once we got our hands on an STX eclipse, we decide to do something different for a friend of ours. The mesh that we used was StringKing's grizzly performance mesh, but the sidewall was anything but normal.
Quad Sidewall Lacrosse Pocket Characteristics
The pattern used was a quad-sidewall which is not only a clean look but a functional addition to any goalie's head. This look is not very common among goalies, so when you can rock one and pull it off you make quite the impression. We were able to get a defined channel with a low to mid pocket that gave a smooth release to the ball for long clearing passes. The only issue that we ran into ran into was breaking in the mesh, which is a common issue but, once we broke it in, we were throwing constant dimes.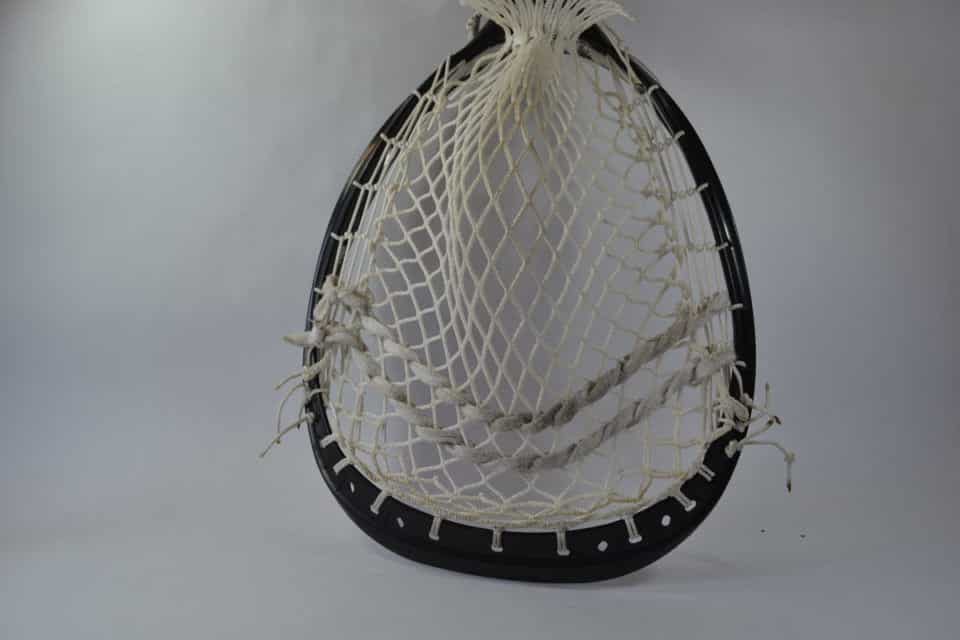 Lacrosse goalies are both the last line of defense and the first line of offense, so if as a goalie you can't complete a pass after a save your team will never get on offense. With the grizzly mesh that was used, we found that it was user-friendly when it came to stringing a goalie head, and after some break-in time with wall ball, the mesh was perfect. Grizzly performance mesh is a very durable mesh that is easy to form a channel and pocket with, which is what made stringing this mesh so easy.
The fact that this mesh is so pliable and formable allowed for more ball control and fewer rebounds on shots. The quad sidewall also helped with reducing rebounds because of the added stretch that this pattern lets the pocket have when hitting with a hard shot. Reducing rebounds may mean fewer ground balls for your defensemen, but it also means fewer rebound goals for the other team so it's a pretty fair compromise.
Using a quad sidewall is a piece of flair that goalies can use if they want to stand out and also experiment with some different stringing patterns. It may not be a full traditionally strong stick, but it does stand out and it has the appearance of experience. Add some StringKing Grizzly mesh in there and your game will be straight ferocious.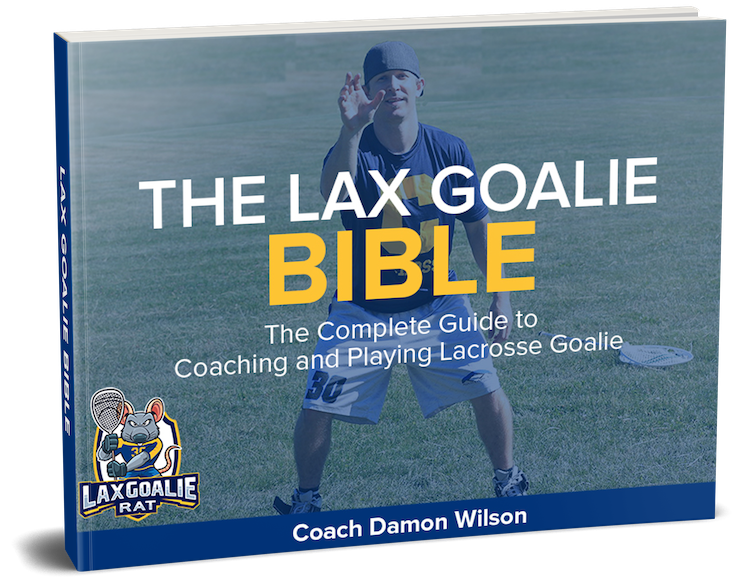 Become A Better Lacrosse Goalie
To be the best, you need to learn from the best and put in the work. Lax Goalie Rat Bible is an unbeatable resource for everything about lacrosse goalies, stringing a goalie stick, or becoming a better lacrosse goalie.