The technology used in Lacrosse Heads is always advancing and STX Lacrosse is continuously exploring new possibilities. The STX Ultra Power is a durable shooter specially engineered to deliver powerful shots with pinpoint accuracy. You can unleash the full potential of this Lacrosse Head to hit the corners and increase shot speed, giving goalies a tough time.
STX Ultra Power Lacrosse Head Overview
The STX Ultra Power lacrosse head is a high-performing scoring tool created by the top innovator in the sport, STX Lacrosse. The Ultra Power lacrosse head features a pioneering Power Ramp that boosts shot speed. It is constructed with EnduraForm, ensuring durability for extended use. Additionally, the STX Ultra Power comes equipped with the standard features of a Speed Scoop and Channel Lock, which are commonly found in most STX Men's Lacrosse Heads.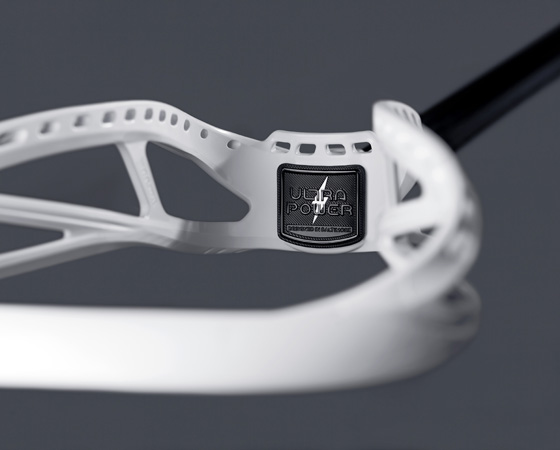 STX Lacrosse Ultra Power Men's Lacrosse Head
Elevate your offensive game with the STX Lacrosse Ultra Power Unstrung Men's Attack Head, a pinnacle of innovation. Its patent-pending Revolutionary Power Ramp geometry optimizes shot speed and consistency, while the deep offset enhances ball retention. Crafted with EnduraForm, it guarantees durability across diverse temperatures. The Speed Scoop design revolutionizes groundball play by minimizing drag, and the Channel Lock stringing system offers advanced pocket control.
Buy on Amazon
Buy on LU
We may receive a commission for your purchase at no extra cost. Thank you for your support. 🙏
09/28/2023 03:35 pm GMT
STX Ultra Power Lacrosse Head Quick Facts:
Power Ramp: improves shot speed and consistency for the elite offensive player while the deep offset provides unsurpassed ball retention and feel.
EnduraForm: formulation for improved toughness in a wider array of temperatures.
Speed Scoop: design enhances ground ball play by minimizing drag for quick scoping.