StringKing Lacrosse Mesh
StringKing Lacrosse offers superior quality lacrosse mesh for both men and women's players. Whether you're a beginner or a professional, our products provide the ultimate in performance and playability.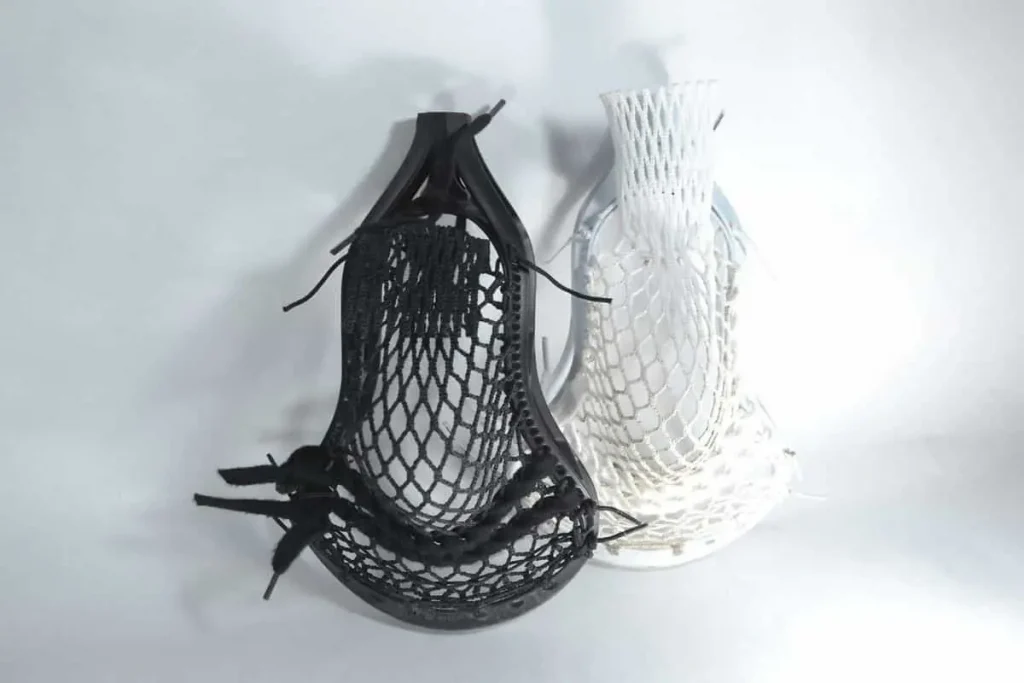 StringKing Type 4 Mesh
StringKing Lacrosse is another brand that is all about quality. They are one of the most trusted brands in professional lacrosse and it's because of consistency. StringKing has several types of mesh that are actually Types 2-4. Each Type has a different S or X option that are soft or hard. The difference is about preference, but the similarity is the consistency.
StringKing Type 4x
The first three lines of StringKing Mesh weren't disappointments and we could feel the progression of improvement with each product drop. When we first got our hands on the new StringKing Type 4x, we instantly could tell the difference from Type 3x in a very positive way. The new Type 4x performance mesh was almost comparable to Type 3s in softness but had added structure similar to a broken-in piece of semi-hard mesh. Type 4x is a consistent and proper performing mesh that has the style of a hard mesh with the feel of a soft mesh.

Type 4x Improvements from Type 3x:
StringKing Type 4x Lacrosse Mesh is extremely lightweight and much thinner than 3x
You can use basic patterns (only KSI's) for a killer pocket with 4x because it is so very easy to string. There are lots of ways to string up a saucy pocket with Type 4x.
Compared to the Twistex weave used in Type 3 mesh, Type 4 uses tri-twist to spin the mesh material together, rather than weaving it. This translates to a better broken in pocket with slightly bigger diamonds, increased hold, and superior ball hold. Tri-twist is a major advancement that has made Type 4x a total winner.
StringKing Men's Lacrosse Mesh
StringKing Women's Lacrosse Mesh
Buy Type 4

We earn a commission if you make a purchase, at no additional cost to you.

02/05/2023 02:25 am GMT

Buy Type W

We earn a commission if you make a purchase, at no additional cost to you.

02/05/2023 02:30 am GMT
Need new lacrosse mesh? Check out the shop
Shop.StringersSociety.com