Are you searching for affordable sports gear without compromising on quality? Look no further than SidelineSwap! With our exclusive sidelineswap promo code, you can save $5.00 on your first purchase, making it the perfect opportunity to upgrade your sporting equipment. Discover a wide selection of discounted sports gear while joining a vibrant community of sports enthusiasts.
SidelineSwap is a premier online marketplace that caters to all your sporting needs. From basketball and soccer to hockey and golf, they offer an extensive range of sports equipment for every athlete. By signing up today and using our exclusive promo code, you'll unlock significant savings and gain access to affordable sports equipment.
Why SidelineSwap
SidelineSwap prides itself on providing quality sports gear at affordable prices. Their marketplace features new and used items, allowing you to find great deals on equipment from popular brands. The seller transparency on SidelineSwap ensures you have all the information you need to make an informed purchase. Sellers provide detailed descriptions of the product's condition, size, and imperfections, helping you make the right choice.
Not only does SidelineSwap offer discounted gear, but it also fosters a strong community of sports enthusiasts. Connect with like-minded individuals, share tips and tricks, and even sell your gear when you're ready for an upgrade. The SidelineSwap community is a valuable resource for all things sports-related.
How to Redeem the Promo Code: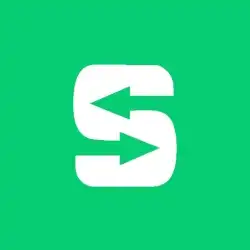 Sign up today and use our referral code – StringrsSociety172 – to get $5.00 off your first purchase. SidelineSwap is the perfect destination for all of your sports gear needs, whether you're looking to buy or sell. With a huge selection of products from all of your favorite sports, you're sure to find what you're looking for at SidelineSwap.
Pros:
$5.00 off your first purchase

Large Selection of used and new gear

Safe and trustworthy

Low fees for buyers
Cons:
Expensive shipping

Expensive fees for sellers
SidelineSwap Bonus
We may receive a commission for your purchase at no extra cost. Thank you for your support. 🙏
Benefits of Shopping on SidelineSwap
Incredible Variety: SidelineSwap boasts an extensive range of products, including new and used sports gear. You'll find items from popular brands and discover unique finds that suit your preferences.
Seller Transparency: SidelineSwap ensures that sellers provide detailed information about their products' condition, size, and imperfections. This transparency helps you make informed buying decisions.
Safe and Secure Transactions: SidelineSwap facilitates secure transactions and provides buyer protection, giving you peace of mind throughout purchasing.
Community Engagement: Join a vibrant community of sports enthusiasts where you can connect with like-minded individuals, share tips and tricks, and even sell your gear when you're ready for an upgrade.
Explore SidelineSwap
Browse the wide range of cheap sports equipment available on SidelineSwap's user-friendly website or mobile app.
Use the search filters to narrow your options based on sport, brand, condition, and price range, ensuring you find precisely what you need.
Take advantage of seller badges, ratings, and reviews to gain insights into the products and sellers' quality and reliability.
Conclusion
Don't miss out on the opportunity to save $5.00 on your first sports gear purchase at SidelineSwap. With an extensive selection of products, unbeatable prices, and a thriving community, SidelineSwap is the ultimate destination for all your sports gear deals. Sign up today, use our SidelineSwap discount code "StringrsSociety172," and take your game to new heights while keeping your budget intact.
Happy shopping and happy playing!