Supreme New York is a global icon in the fashion world and they routinely collaborate with other brands. Nike, Rawlings, S.O.G., Everlast, Louisville Slugger, Wilson, and many more enjoy being on the list. Supreme is also a mysterious company that loves to keep their releases secret for as long as possible. Many items aren't confirmed for release until the night before their 11:00 a.m. EST releases on Thursdays. Their lookbooks also only provide part of their expected product releases for that season, so if you know about a release that isn't in the lookbook you're really in the know.
Plenty of lacrosse players are also Supreme fans and there has been a trend of drawing inspiration from Supreme's style for lacrosse customization. There's evidence all over the place. Not only did CruzWorldCustoms briefly get removed from Instagram for creating Supreme inspired dyes and custom gloves, but other dyers continue to do the same thing. Supreme no longer uses their massive following as leverage to remove these dyers; however, they always could it again.
Clutchfanatic37 is another dyer who has repetitively ripped the world famous Supreme "Box Logo" for dyes that mimic the Supreme/LV collabs from this past year. Luckily for Clutch (Joshua), he hasn't had any issues. Supreme can be very protective of their property and they deal with people selling fake Supreme products all the time. There is a difference between "inspired" and "fake", but in their mind, it can all be the same. We hope to instead see an actual Supreme/Lacrosse collaboration in the future. This is a possibility, but it becoming reality can never be confirmed until right before a release. For now, we just have to look forward and wonder.
5 Supreme Lacrosse Collaboration Possibilities
Let's talk turkey. Will Supreme collaborate with a lacrosse brand? We won't know until it happens. If they collaborate with a lacrosse brand who will it be? Now that's a question that can create some debate. There are three companies that have a significant chance of being able to collaborate with Supreme if they decided to make a lacrosse product. I also have two oddballs that Supreme could consider in this situation. Supreme is unpredictable, but they do have values. Given their extreme nature, the possibilities are truly endless and there's never a way to know.
Nike Supreme Lacrosse Collab
Nike and Supreme are not strangers. They have collaborated on plenty of styles of footwear and clothing products with recurring appearances. Nike also has Lyle Thompson under contract, and the New York born star could attract their eye for a collaboration. This could mean Supreme lacrosse cleats, gloves, heads, or even shafts coming out of Nike. A pair of Supreme Nike Vapor Elite gloves would be my most preferred option, while a complete Supreme Nike stick would be a great sports item to release. Both of these options are what I believe to have the most potential to actually happen. Supreme likes to release applicable items as sports items and gloves or a stick would be perfect for actual play.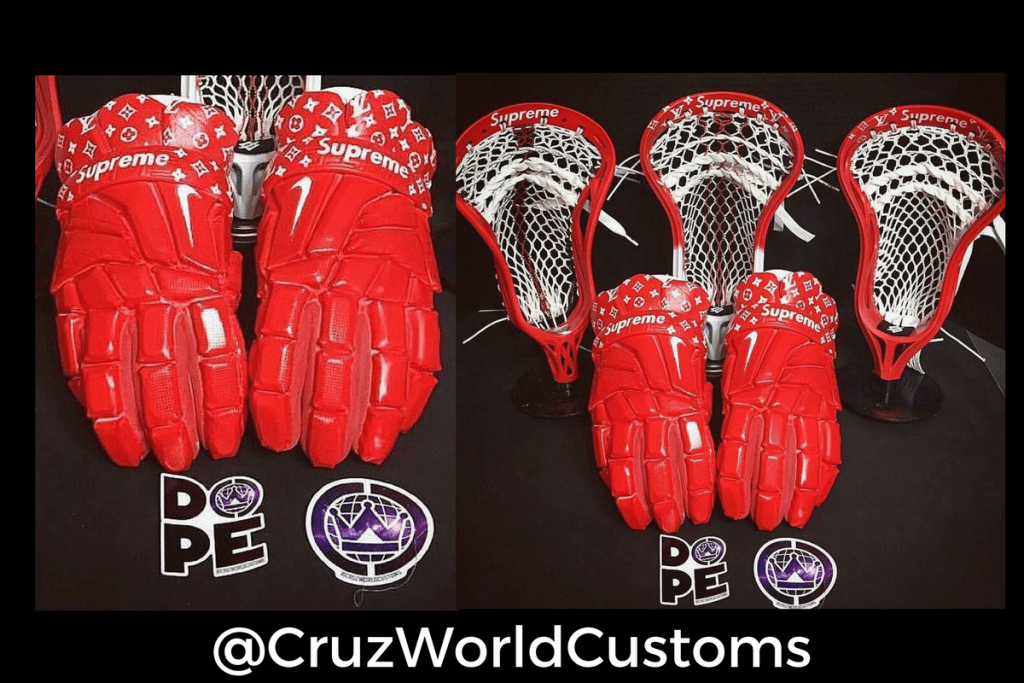 Warrior Supreme Lacrosse Collab
Warrior and Supreme both love to push boundaries. Neither has shied away from their wild side and I believe they could connect over this concept. Warrior doesn't have many different product options when compared to Nike, but they do have Rabil. Paul Rabil is the leading face of the lacrosse world and he also plays in New York. His high profile status as the best tech-savvy athlete is something that could pull a collaboration. It's unlikely that there would be a Rabil/Supreme collaboration, but a Warrior/Supreme WARP would be a knockout. People would be over-hyped for a Supreme WARP and it would be a very easy way to incorporate a solid box logo.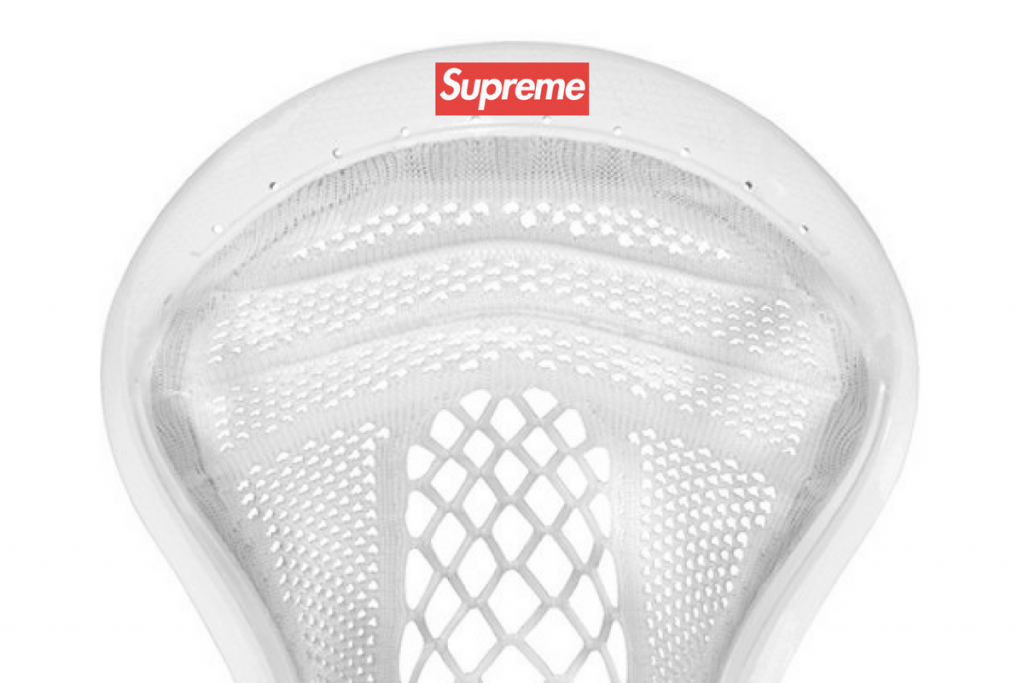 Cascade Supreme Lacrosse Helmet Collab
There is no shortage of Instagram posts of a "Supreme Lacrosse Helmet" that people wish existed. Any player that is into streetwear, or is aware of Supreme, would probably lose it for one of these. Cascade is the most reliable name is lacrosse protection and that's something Supreme would respect. Classic and established are qualities that Supreme loves and that is Cascade's biggest advantage.
Supreme Lacrosse Leathers Collab
For the same reason that I said Cascade has an edge, leather has an edge. Supreme creates many products like Zippos, whiffle balls and bats, thermoses, old-school drinking glasses, and Chinese soup bowls. These are just examples of classics that they enjoy creating. Something that harkens to the past and screams tradition. Some Supreme leathers would go a long way with the community and those who got them would make insane traditionals.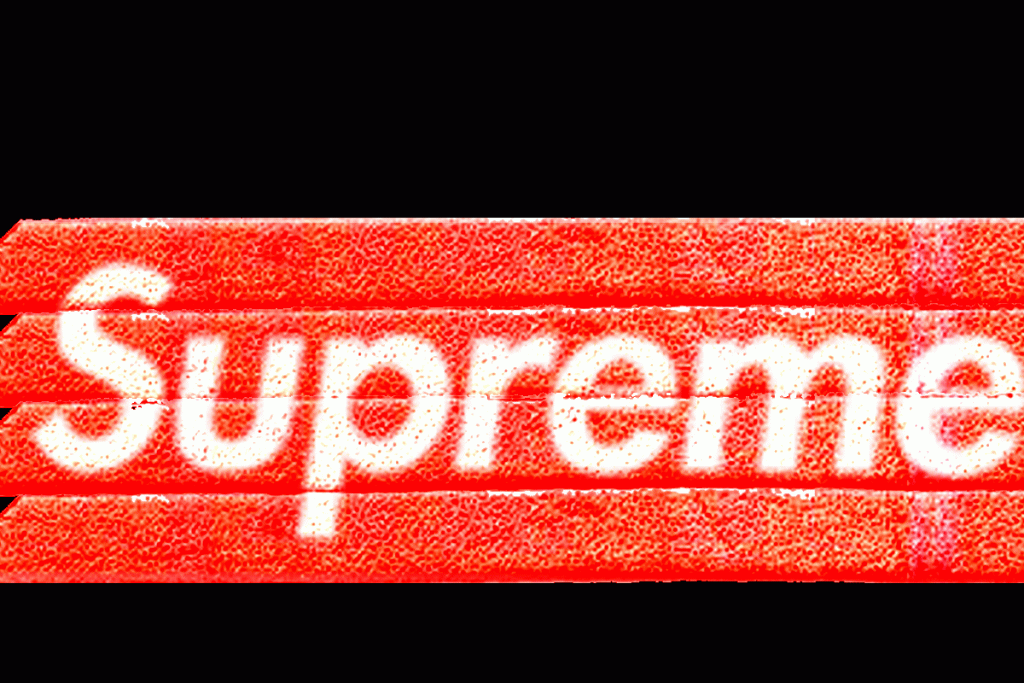 Supreme Lacrosse Goal Collab
Supreme also releases a large item every season that is an "accessory". This current season the anticipated item is a pinball machine. Who's to say we couldn't see a nice Supreme goal drop one Thursday morning. SikShot's new colored goals and nets could be all the inspiration that Supreme needs.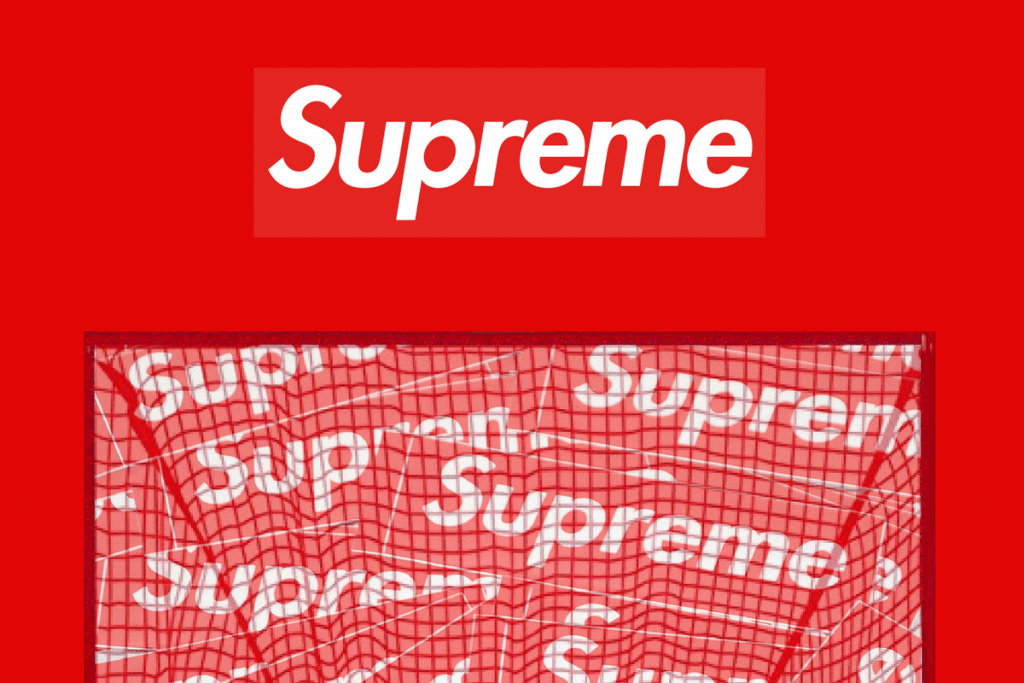 Why or Why Not? Would A Supreme Collab Be Good for Lacrosse?
It's hard to say whether a collaboration with Supreme could actually help lacrosse in the overall sense, but there are plenty of people concerned it could hurt lacrosse. Many old-school lacrosse stringers and enthusiasts aren't for the new trends of hype and exclusivity. This idea does go against many of lacrosse's inherent principles, but so does the current state of lacrosse gear prices. The increased price through Supreme and then the higher resell value is nothing compared to how much players need to pay over a full career. A Supreme collab would only be able to be purchased by a very limited number of people, and there would be several who aren't even lacrosse players. Becuase of the difficulty of the purchase, this then wouldn't even affect those old-school observers because they wouldn't attempt to buy the collab.
A Supreme lacrosse collab would only be an affirmation of status for lacrosse. Similar to the emoji issue, this would be a way to say "We've made it!" in the eyes of others. There would be some players who got the collab, and plenty more who missed out; but most players would love it. Just being able to see lacrosse recognized in the realm of what's hot right now would be a huge spark for lacrosse momentum. Small sparks like Lyle Thompson's college career, Maryland's recent championship, the Seals being owned by Joseph Tsai, the return of the Wings, and many more lacrosse stories all create a buzz in the same way that a Supreme collab could. All of these sparks and a fire is sure to follow.