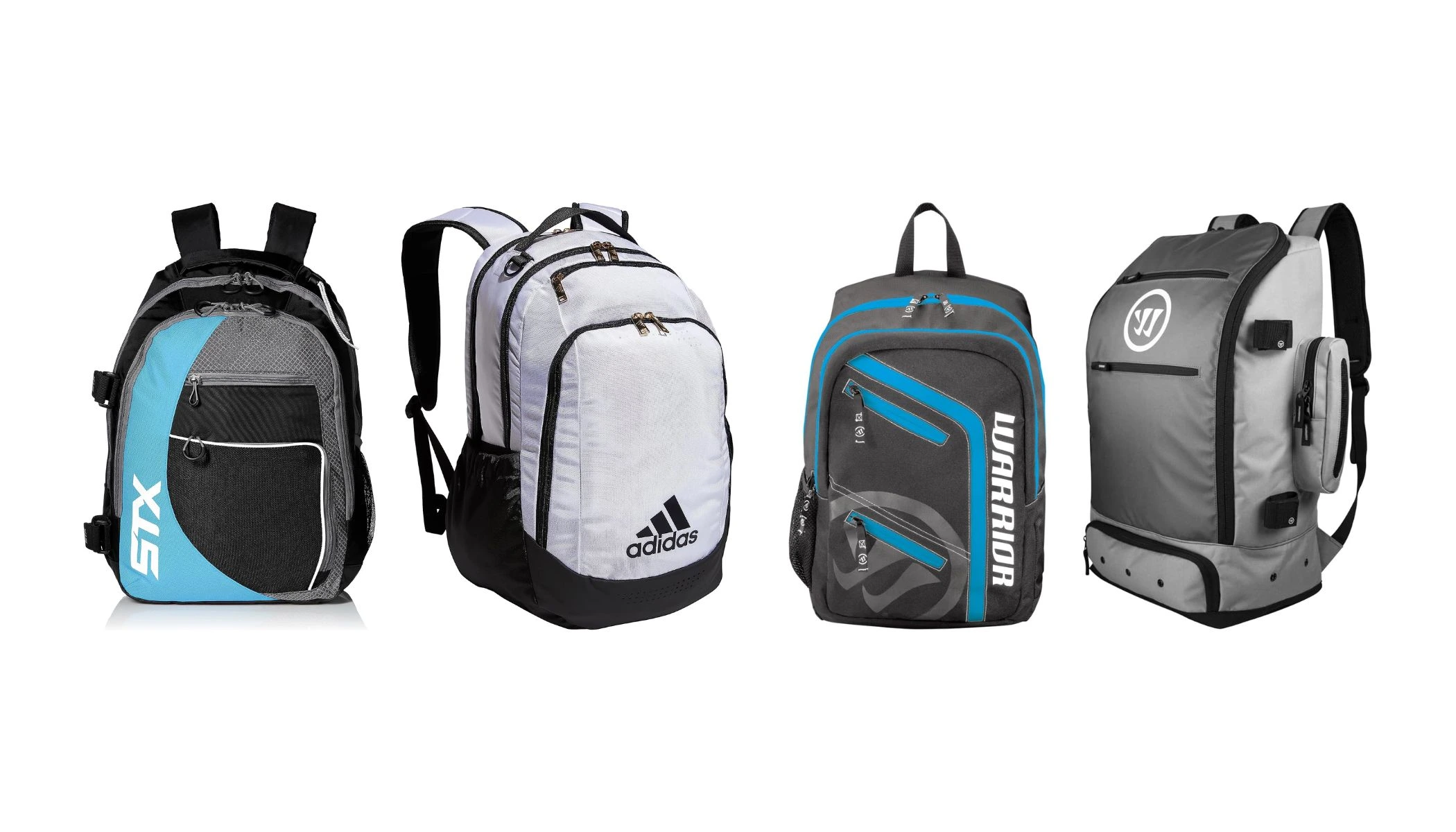 Best Lacrosse Backpacks
Discover a comprehensive guide to the top lacrosse backpacks that effortlessly balance functionality and aesthetics. Whether you're an avid player in search of efficient gear management or an enthusiast who wants to showcase your passion beyond the field, our curated selection has something for everyone. From specialized stick compartments to versatile storage solutions, these backpacks redefine convenience while making a statement. Join us in exploring a range of lacrosse backpacks that seamlessly combine utility with style, catering to both your athletic and everyday needs.
---
Lacrosse Equipment Bags vs. Lifestyle Lacrosse Backpacks
Lacrosse Equipment Bags and Lifestyle Lacrosse Backpacks serve distinct purposes in the lacrosse world, catering to different needs on and off the field. Understanding their differences can help you make the right choice based on your preferences and requirements.
Lacrosse Equipment Bags:
Designed primarily for the dedicated lacrosse player, equipment bags are tailored to efficiently carry and organize the various gear required for practices, games, and tournaments. These bags often feature ample storage space and specialized compartments to accommodate lacrosse sticks, helmets, pads, uniforms, cleats, and more. Durability and functionality are key aspects, with reinforced materials, heavy-duty zippers, and additional features like ventilated pockets for shoes or laundry. Equipment bags are optimized for transporting gear to and from the field, ensuring that everything is organized and easily accessible when you need it most.
Lifestyle Lacrosse Backpacks:
Lifestyle lacrosse backpacks, on the other hand, blend the sport's essence with a more versatile and stylish design suitable for everyday use. While they may not offer the same extensive storage capacity as equipment bags, these backpacks are perfect for those who want to showcase their passion for lacrosse beyond the field. They typically include features like laptop sleeves, tablet compartments, and various pockets for organization. Lifestyle lacrosse backpacks are suitable for carrying everyday essentials, whether you're heading to school, work, the gym, or even just hanging out with friends. These backpacks offer a subtle way to express your lacrosse affiliation while maintaining a more casual and adaptable appearance.
Conclusion
In summary, lacrosse equipment bags excel in specialized gear organization and transportation, making them essential for dedicated players who require maximum storage and durability. On the other hand, lifestyle lacrosse backpacks provide a more versatile option that seamlessly integrates lacrosse into your daily routine, combining style and function for a well-rounded experience both on and off the field. When choosing between the two, consider your needs, priorities, and the role you want your lacrosse gear carrier to play in your overall lifestyle.