Lacrosse bags are the best way to keep all of your lacrosse equipment organized in one location. When you keep your equipment on a stick or carry it separately, you are more likely to forget something and be unable to participate at practice.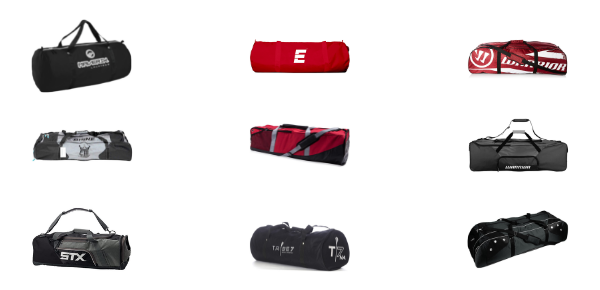 Instead of having to run home or get your parents to bring you what you forgot, using a lacrosse bag will make sure you're always ready for practice or a game. And to help you decide on the best option for you, the Stringers Society team has compiled a list of the best equipment bags for lacrosse.
Best Lacrosse Bags
For many lacrosse players, getting the right lacrosse equipment bag is essential for transporting and storing their expensive equipment. Whether you're looking for a duffle bag, an equipment bag, or just want to compare features, here are some of the best lacrosse bags to choose from.
---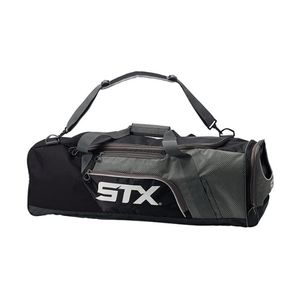 STX Lacrosse Challenger Lacrosse Equipment Bag
The STX Lacrosse Challenger Equipment bag is large enough to neatly stow all of your gear and sticks. With external sleeves that hold multiple sticks, an extra-large storage area designed to suit all gear, and a small accessories pocket, it's a great bag for lacrosse players that have a lot of gear.
---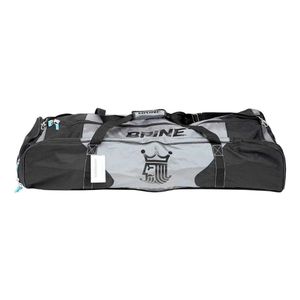 Brine Magnus Equipment Bag
The Brine Lacrosse Magnus bag has a large main compartment along with a sizable side pocket that can accommodate up to four lacrosse sticks. Brine designed the Magnus Bag so you could fit and safely store enough lacrosse gear and sticks for two people.
---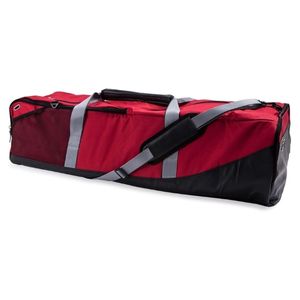 Champion Sports Lacrosse Equipment Bag
Champion Sports boasts the largest lacrosse bag, which measures 44 inches long, 15 inches wide, and 13 inches high. Its massive main compartment can store your lacrosse equipment, including stick, padding, helmet, goggles, gloves, mouthpiece, tape, clothing, and extra balls for more than one person.
The Champion Sports Equipment Lacrosse Bag also has a compartment with an additional 44 inches of length. This allows for storing, transporting, and stowing men's and women's lacrosse sticks.
---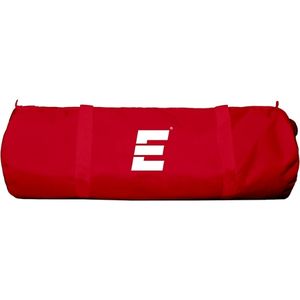 Epoch Sideline Lacrosse Team Duffle Bag
The Epoch Lacrosse Sideline Duffle Bag is a large duffle style lacrosse bag that has plenty of room for your gear. It features a 600D nylon material with an industrial-strength zipper and several carrying handles for easy transportation of your belongings. The Epoch Lacrosse Duffle Bag is a versatile bag for both training and travel, as it complies with TSA baggage size requirements. Whatever your next excursion will be, you'll pack securely and safely with this duffle bag.
---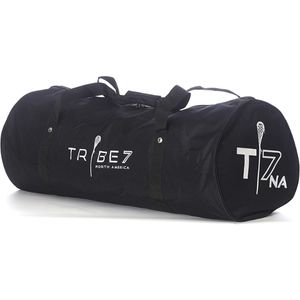 Tribe7 Lacrosse Equipment Bag
The Tribe7 Equipment Bag stretches approximately 42 inches, 15 inches wide, and 15 inches tall; which is almost as long as the Champion Sports Equipment Bag. Unlike other duffel bags, the Tribe7 Bag has a pocket to store all your belongings that you don't want to lose at the bottom of your bag. This added feature is great for storing your phone, keys, wallet, or other small items.
---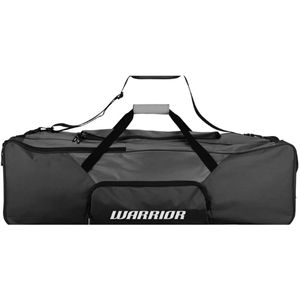 Warrior Black Hole Lacrosse Bag
The Warrior Lacrosse Black Hole Bag is spacious and features enough a boxy style that's great for storing. The bag comes with a separate location for your lacrosse sticks to ensure that they're protected in travel.
---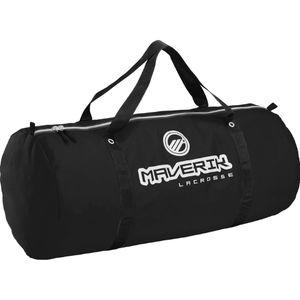 Maverik Lacrosse Monster Bag
For old duffle bag enthusiasts, the Maverik Lacrosse Monster Bag is a classic choice. Available in every team color, the heavy duty bag consists of reinforced handles and marine-grade zippers. It doesn't skimp on quality, only extra unneeded features. This basic style bag is a favorite among teams.
---
Used Lacrosse Gear Bag Options:
---
Fill your new bag with the best lacrosse equipment!
Players of all ages and levels will find the best lacrosse gear for their needs with our Stringers Society Equipment Guide.