Looking for a top-of-the-line lacrosse helmet that's both sleek and lightweight? The Cascade CPX-R might just be exactly what you're looking for! With elite Seven Technology protection, you'll be able to leave your competition in the dust while staying cool and comfortable throughout the game.
Cascade CPX-R Lacrosse Helmet Review
The CPX-R Helmet introduces Seven technologies from Cascade Lacrosse to transfer impact energy. Protection for your brain and head is taken to a whole new level with Seven Technology, displacing that power through the helmet and then is ready to protect again. This is all housed in the "R" series shell that provides sleek protection around your head with added venting for cooling. All of this comes in a one-size-fits-most package fully adjustable with SPRFIT.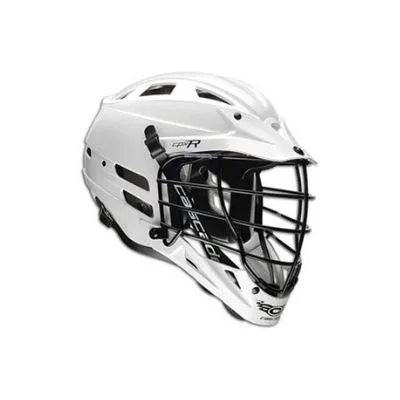 Cascade CPX-R Mens Lacrosse Helmet
The Cascade CPX-R brought the adjustable fit for lacrosse helmets into the mainstream, and lacrosse players are still clamoring for the feature. Cascade took new steps with the CPX-R, and the ability to change the colors to match your team seemed unlimited. Suddenly, lacrosse teams could truly look the part from head to toe, and the improved level of protection made the CPX-R a hit for years.
Buy on SidelineSwap
We may receive a commission for your purchase at no extra cost. Thank you for your support. 🙏
Cascade CPX-R Lacrosse Helmet Quick Facts:
Seven Technology effectively manages energy transfer from direct impact.
Seven Technology compresses to laterally displace energy and reset for the next impact.
"R" Series shell provides sleek, stylish, and vented housing
SPRFIT
One size fits most
Mens Lacrosse Guides
Your brain is your most valuable asset on the lacrosse field, make sure your lacrosse helmet protects you for the rest of your life and not just for a game. A high quality men's lacrosse helmet can be the difference between safe and sorry, so make sure you're always safe.