Boys Lacrosse Helmets
In lacrosse, helmets are made for specific age groups in order to provide the best protection. For the youth level, or up until about 4th or 5th grade, there are a few helmets that are best suited for that age group.
Best Boys Lacrosse Helmets
Cascade S Youth Boys Lacrosse Helmet
The most recent addition to the Cascade line for youth lacrosse is the Cascade S Youth lacrosse helmet. A smaller version of the helmet used by most professional and collegiate lacrosse players, the Cascade S Youth is a lightweight and breathable helmet made for the modern game.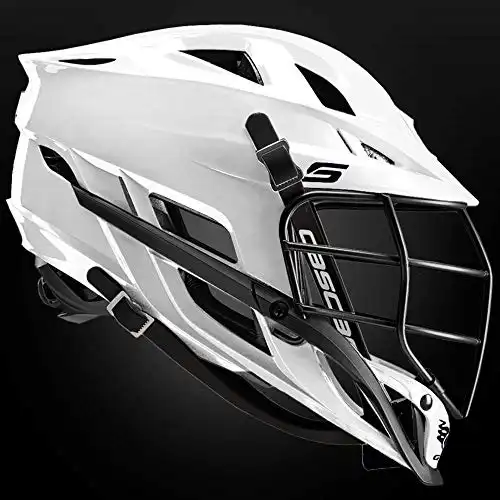 Youth Cascade S
The Cascade S Youth Helmet is designed to give young athletes the utmost protection when playing sports. Its innovative Tri-Liner system offers three layers of cushioning, eliminating pressure points and providing superior shock absorption. The VisionBar facemask ensures a seamless fit that stays in place during impact, while the lightweight construction prevents fatigue on long game days.
Buy White Cascade S
Buy Black Cascade S
We earn a commission if you make a purchase, at no additional cost to you.
The sleek design is adjustable in the back and is fitted with a "vision bar" that helps players see more of the game around them. Choosing the Cascade S Youth is definitely making the decision to go with top-of-the-line protection, style, and comfort for your youth lacrosse player. 
Cascade CS-R Youth Boys Lacrosse Helmet
As Cascade's first youth lacrosse helmet with memory foam, the Cascade CS-R youth lacrosse helmet is a safe and comfortable option that's built to last. The CS-R youth lacrosse helmet incorporates a FutureStar Mono R Shell that's a one-piece shell and visor to reduce the direct impact by dispersing energy. Plenty of youth lacrosse players worldwide are enjoying the game safely with a Cascade CS-R helmet on their heads.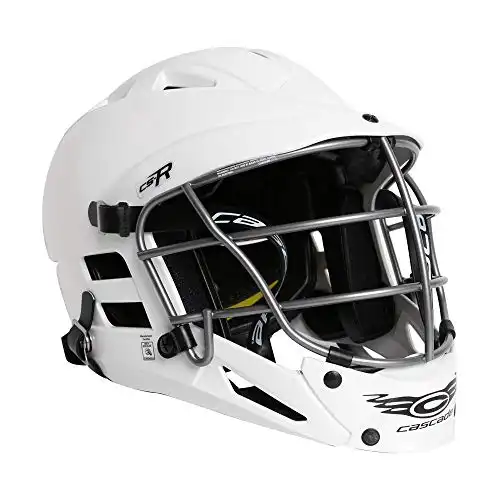 Cascade CPV-R Youth Boys Lacrosse Helmet
Youth lacrosse players can get their perfect fit with the Cascade CPV-R youth lacrosse helmet's SPRfit adjustable back. This helmet comes in four different sizes and features Cascade's R series shell that debuted during the NCAA lacrosse semifinals. And as a customizable and versatile helmet, youth lacrosse players can look their best and match their team's colors with their helmet while being safe when they choose the Cascade CPV-R.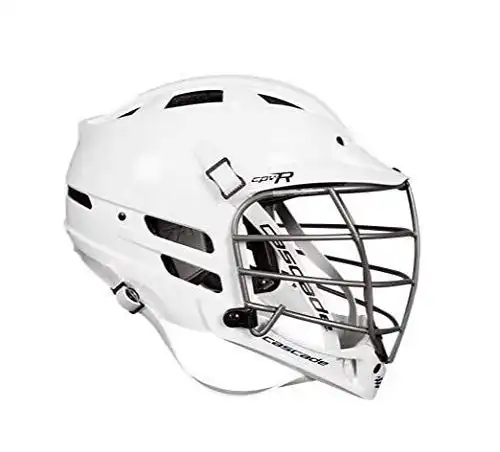 STX Stallion 100 Youth Boys Lacrosse Helmet
EVA foam within the Stallion 100 youth lacrosse helmet makes it extremely comfortable and safe for players at the youth level. The three different sizes of the STX Stallion 100 youth lacrosse helmet all have an elastic adjustability system for an ideal fit every time. And the ABS shell that STX uses in the Stallion 100 youth helmet increases the helmet's strength while reducing impacts felt by players.
---
More Boys Lacrosse Articles
Discover everything you need to know about Youth Lacrosse Sticks, including Youth Lacrosse Stick Sizing Guide, Top Recommended Boys Lacrosse Sticks, Proper Boys Lacrosse Stick Length, and more. Get the information and guidance you need to make an informed decision and find the best stick for your young lacrosse player.