---
All Ball Pro Stinger X Sports Rebounder
All Ball Pro Lacrosse Rebounders deliver professional-level passes with minimal effort. Looking for a lacrosse wall ball rebounder that is both powerful and precise? Look no further than the Stinger X! This unique rebounder is the only one on the market with wheels, making it highly portable and easy to use. Plus, with its durable construction, you can count on the Stinger X to last for years to come.
Best for Teams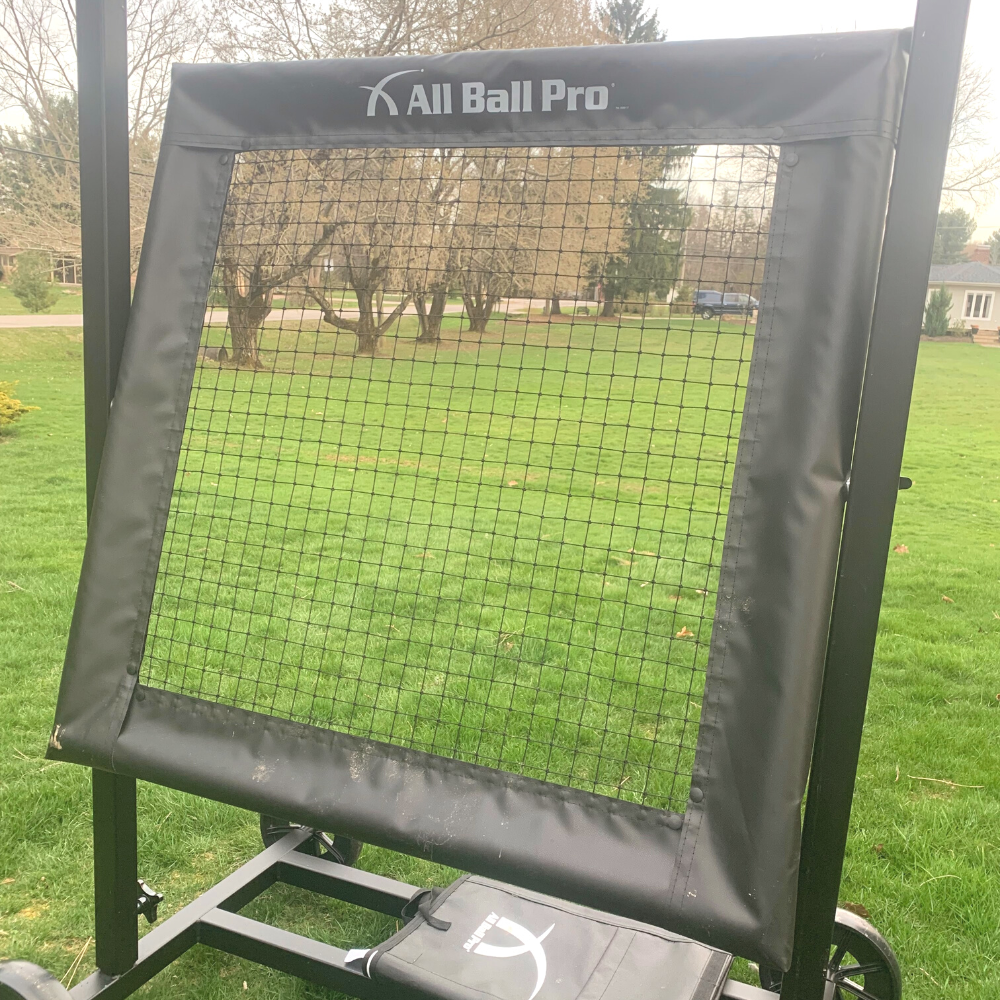 Stinger X Sports Rebounder
The All Ball Pro Stinger X is a top-tier sports rebounder designed for players at all skill levels, returning the ball at 95% of its thrown speed for a realistic practice experience. Built with durable materials, it ensures long-lasting performance and is easily transportable thanks to its wheels. This versatile rebounder enhances form and technique for players, making it an excellent training tool.
Discount: Use code "STRINGERSOCIETY75" at checkout to receive $75 off your purchase. 🤙
Pros:
Portable Rebounder with Wheels

95% Ball Return Rate

Adjustable Angles

Made in America

3.5' x 3.5' Overall Net Frame
Buy Stinger X
We earn a commission if you make a purchase, at no additional cost to you.
All Ball Pro Stinger X Rebounder Review
Rated the best rebounder available, the All Ball Pro Stinger X will shock you with its quality. Perfect for sports teams, the Stinger X Rebounder includes wheels to prevent scratching gymnasium floors and easy mobility during practice.
The Stinger X Rebounder has the highest ball return velocity on the market, with a 95% return rate. This means it delivers professional-level passes back to you with minimal effort. The ball comes back to you with more power and precision than any other rebounder on the market. You'll be able to practice with higher quality passes, becoming a better player quicker.
The Stinger X is also very durable and long-lasting. Weighing only 75 pounds, it can fit in most vehicles and easily be broken down. It includes non-scratching rubber wheels and only requires a single person to move.
The beefy rubber wheels can tackle the roughest grass fields and won't scratch your school's hardware floors during indoor use. The wheels alone make the Stringer X Rebounder the #1 Rated Rebounder for Mobility and Indoor use, but overall, it is the Best Rebounder Wall on the market.
STINGER X REBOUNDER STATS
In a Stringers Society Community Survey, 62% of respondents preferred the All Ball Pro Stinger X Rebounder over the Rukket 4x7ft Lacrosse Rebounder.
Stinger X Rebounder Assembly