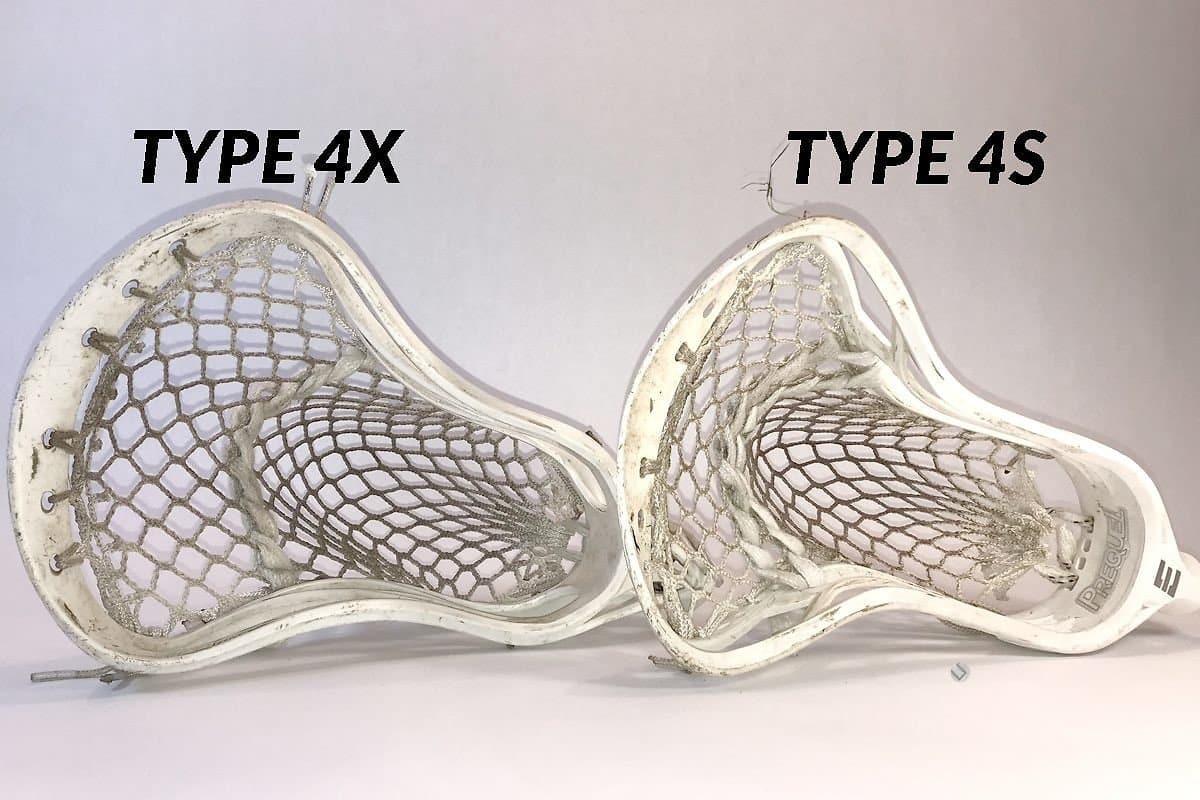 Performance Mesh Overview
Due to a majority of companies jumping on the term of "performance mesh" after StringKing announced it, there isn't really a concrete definition to describe it. Companies then, in turn, use the term to describe "higher quality mesh" that is made with better materials. Until the shift to performance mesh, almost all lacrosse mesh was made out of nylon thread.
Advantages of Performance Lacrosse Mesh
Performance Mesh is a style of Mesh that is relatively new in the Lacrosse world and it has become the most widely used style of mesh. Performance mesh is just like Hard Mesh or Soft Mesh and comes in those varieties, but it is made from superior materials.
All Mesh is made from knitted fibers that are woven together on an industrial loom. When mesh makers began to experiment with fibers that were resistant to weather, impact, stretch, and overuse they created Performance Mesh. This style of Mesh has become the most widely used style of mesh because of its consistency and variability that allows players to excel no matter what their position or style of play.
Disadvantages to Performance Lacrosse Mesh
The biggest problem that is associated with Performance Mesh is the price of the mesh. You can get a piece of Hard Mesh or Soft Mesh for around $5, yet a piece of performance mesh can be anywhere from $20 to $45. This discourages players from buying this Mesh considering that their stick likely ran them $120+ and they don't want to invest more money in something that they don't understand.
Besides the price, the other main downside of Performance Mesh is that there are so many kinds that offer a different purpose. There is Performance Mesh designed for harder shooting, better passing, longer lasting, and overall PERFORMANCE. Having so many options can lead players to choose something that isn't quite perfect for them, so doing research is necessary before you buy.
Who is Performance Lacrosse Mesh For?
Everyone! Even inexperienced players can use Performance Mesh because it comes in so many forms that are so versatile. There is soft, hard, wax, and varying size diamonds of Performance Mesh. The hardest part as I said, is choosing which one is best for you.
Your pocket is the ball's home! Besides the goal of course. And the only way to get the ball to the goal is with your pocket! By using the correct pocket you can become a better player that has a higher chance of being successful. There is a pocket for every player, and the only way to find it is by recognizing what you need as a player.
Types of Lacrosse Mesh
Hard mesh is like a fine wine that takes time to mature into a wonderful pocket. This mesh lasts too. If you look at college or pro players that use Hard Mesh you can even notice that throughout a season they will restring their stick with the same mesh, but different sidewall strings because the mesh outlasts the strings. I have even used Hard Mesh that outlasted the head I put it on, and had to transfer it to another stick.