When it comes to putting detail into the design and manufacturing of a lacrosse head, STX Lacrosse has been destroying the game. The Stallion 700, the second generation in the stallion line of heads by STX, now has many advanced features and aesthetically pleasing designs. STX built upon their previous model and then focused on advancing the Stallion line for future progress. It's easy to see there will be more Stallions after this one, for an even more elite line of lacrosse sticks.
STX Stallion 700
The Leather Ball Stop is probably one of the most aesthetically pleasing additions to the STX Stallion 700 lacrosse head. Though there are no extra benefits to the leather ballstop over a rubber one, it does look great. This is easily one of the coolest additions to a head in the past few years, even though it doesn't really help with function.
Speed Scoop Technology by STX Lacrosse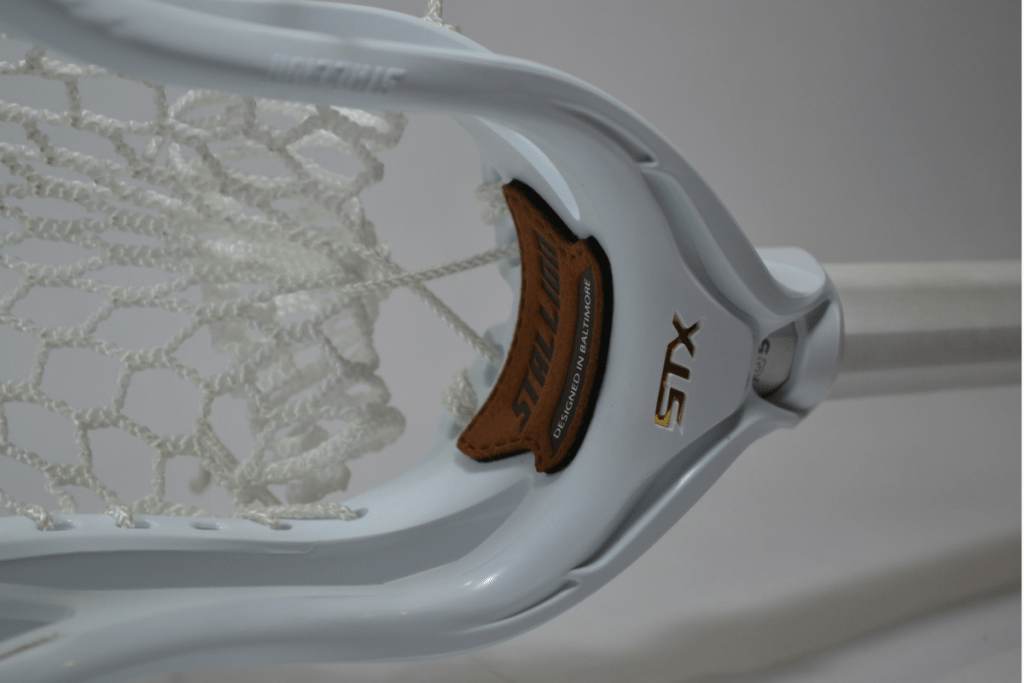 The STX Speed Scoop is a major factor in this version of the Stallion 700 but was first seen on the  STX Hammer U defensive head. The STX Stallion 700 Speed Scoop was designed to be a ground ball machine and also incorporates a few other benefits. STX added a ledge/lip on the scoop to hide and protect your top string knots when scooping GB's unlike the STX Super Power. This was one of my favorite additions that STX incorporated into the Stallion and one I hope others follow. Having to replace your top string because you are busy getting the ball off the carpet is a huge inconvenience. This added string protection is a major advancement that really pushes the envelope of innovation.
STX Stallion 700 Updated Throat Design
The new throat design that STX incorporated in the stallion allows for a very nice hand placement when carrying the ball. Having a subtle and well-shaped curve lets you get your hand closer to the head for expert control. This also is a lighter throat with less plastic in it for an extra benefit of less weight.

STX Stallion 700 C-Channel Technology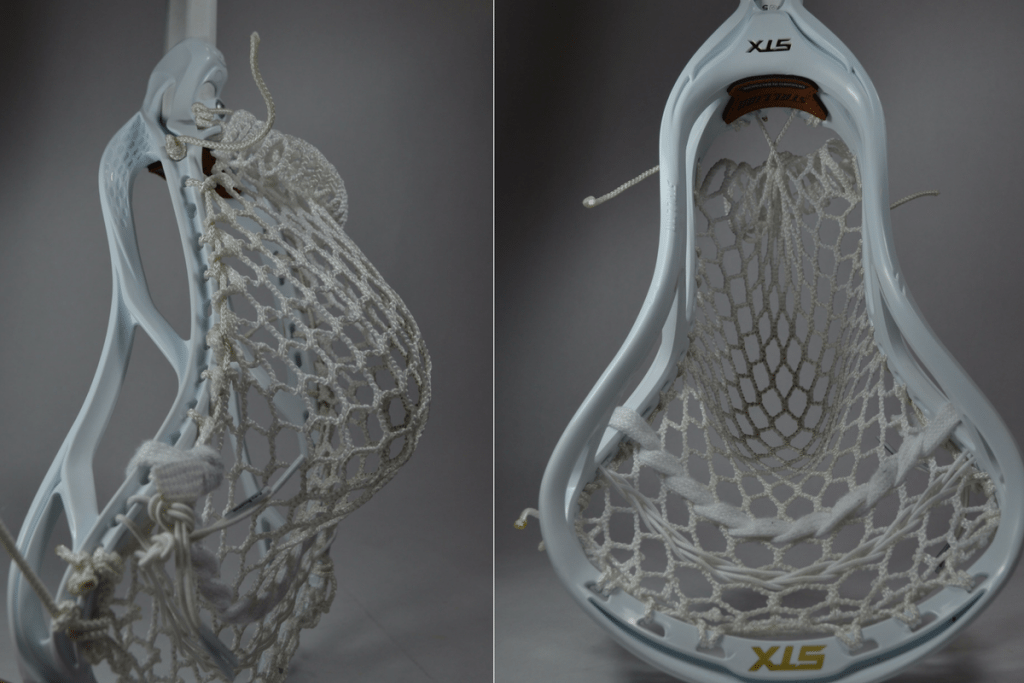 STX uses a type of technology called C-Channel in some of their heads such as the STX Stallion 700. C-Channel is their design to create heads that last longer in the field. The benefits of this technology are extra strength in the head for ground balls and checking. This extra strength is from distributing stress, advanced engineered structure, & a better strength to weight ratio from the previous model.
The Stallion 700 U Stringing
The Stallion 700 is designed for a mid to high lacrosse pocket placement which was fairly easy to achieve. The extra sidewall holes STX added allows for stringers to be very creative when it comes to perfecting their pattern. The mid to high pocket placement along with the nylons/shooter gave the stick a smooth release and a little tug on the shot.
STX Stallion Sidewall Pattern

Tie Off
Skip
Skip
SI
Knotted Standard Interlock
1
Skip
1
1
Skip
1+ Tie Off
How to string a STX stallion 700?
Check out the STX Stallion 700 lacrosse sidewall pattern at the end of this post, or follow our guide on How to String a Lacrosse Head step by step.
Lacrosse Head Brands
Maverik Lacrosse features a wide selection of lacrosse heads for all the different positions to suit each players' needs.
Best STX Lacrosse Stallion 700 Lacrosse Head Review

The STX Stallion 700 is an extremely versatile lacrosse head that all players would be lucky to own with recent advancements include their new speed scoop
Product SKU: stx-stallion-700-lacrosse-head
Product Brand: STX Lacrosse
Product Currency: USD
Product Price: 89.85
Price Valid Until: 2021-12-31
Product In-Stock: InStock