The GloveStix Odor Eliminator Deodorizer is a Stringers Society used, trusted, and Top Lacrosse Accessories with an A+ review. Odor and moisture are no match against the GloveStix Odor Eliminator. The GloveStix removes odor-causing bacteria without using chemicals or toxins so that you can play without stinking or worries. Your gloves are not the only thing that GloveStix can fix; shoes, lacrosse cleats, lacrosse bags, and all gear can be deodorized and stink-free with GloveStix. You can also use the GloveStix to hang your gear for an added drying benefit. Don't smell nasty, get your GloveStix today.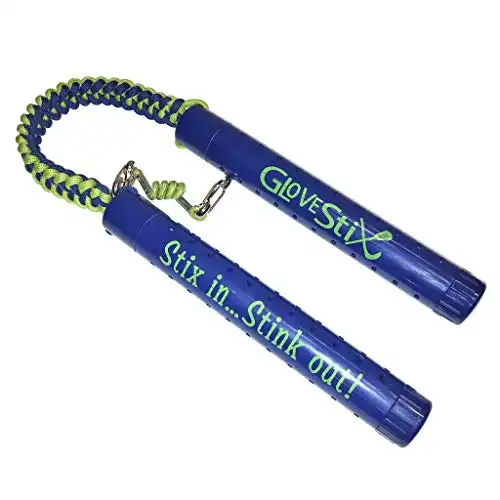 GloveStix Shoe Deodorizer & Odor Eliminator
for Hockey & Lacrosse Gloves, Boxing & Soccer Gear, Smelly Gym Bags & Sports Equipment. Non-Toxic Odor Remover. As Seen on Shark Tank (1 Set...
Buy GloveStix
We earn a commission if you make a purchase, at no additional cost to you.
06/06/2023 07:10 pm GMT
GloveStix Odor Eliminator Deodorizer Quick Facts:
Deodorizes any gear or bag
Toxin and chemical-free
Removes bacteria
Stringers Society Approved