Turf Lacrosse Shoes
Turf Lacrosse Shoes can feature either a low-cut or mid-cut design. However, low-cut shoes are more popular among lacrosse players because they allow for greater mobility and flexibility in the ankles, essential for quick movements and direction changes on turf. Mid-cut shoes, on the other hand, provide more ankle support and protection, which can be beneficial for players who are prone to ankle injuries or prefer a more locked-in feel. Choosing between low-cut and mid-cut turf lacrosse shoes depends on the player's preference and playing style.
Choosing the Right Lacrosse Turf Shoes
When it comes to enhancing your performance on artificial turf, selecting the right lacrosse turf shoes is a crucial decision. These specialized shoes can significantly impact your agility, stability, and overall gameplay. Below, we'll dive deep into the world of lacrosse turf shoes, exploring their features, benefits, and the top brands that offer exceptional options. Whether you're a seasoned player looking to upgrade your footwear or a newcomer seeking the perfect fit, our insights will help you make an informed choice for dominating the field.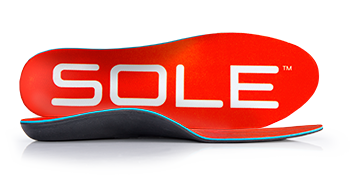 SOLE | Custom Supportive Insoles and Orthopedic Footwear
SOLE insoles are the most effective over-the-counter orthotic insoles available today, with clinical proof to back their incredible performance. Our feet carry an immense load throughout the day, even more so during high-intensity sports like lacrosse. Protecting your feet from injury and fatigue is crucial while ensuring the utmost comfort.
Shop SOLE
We may receive a commission for your purchase at no extra cost. Thank you for your support. 🙏
Lacrosse Cleat Guides
New Balance Lacrosse Cleats truly excel in delivering outstanding speed, agility, and support for players. Crafted with feather-light materials, a secure fit, and traction patterns specifically adapted to the dynamic movements inherent in lacrosse, these cleats enable you to execute swift cuts and evasive maneuvers effortlessly.