Womens Lacrosse Sticks
Find a women's lacrosse stick that will make you feel like you're totally in control of the game. Our selection of the best women's lacrosse sticks is a glance at the best the industry offers for multiple positions and skill levels.
There's no such thing as the "best women's lacrosse stick" because every female lacrosse player is different and needs different things from her stick to succeed. When you feel comfortable with the women's lacrosse stick in your hands, that's the best women's lacrosse stick for you; and you should stick with it. The only reasons you should be changing your lacrosse stick are breaking your old lacrosse stick, looking to improve a part of your game, or needing an upgrade for a higher level of play.
If you're in the middle of your lacrosse season and aren't having any issues with your lacrosse stick, it's best to stick with what is working. However, if you need to find a new women's lacrosse stick, Stringers Society compiled a list of the most impressive women's lacrosse sticks on the market. And if you can't get out to a local lacrosse shop to test and feel these women's lacrosse sticks for yourself, this is a great place to learn about the best women's lacrosse sticks available.
Women's Complete Lacrosse Stick Guides
Depending on your position on the lacrosse field, you may not want to choose certain women's lacrosse sticks. Obviously, goalies will need a completely different women's lacrosse stick, but field players who are on offense will likely want a different stick than a defender.
This shouldn't totally limit your options when choosing the best women's lacrosse stick for you, but you should keep in mind that women's lacrosse sticks for defense are generally wider and heavier than those used for offense. And with that, let's head on down to our list of the best women's lacrosse sticks available.
Best Lacrosse Sticks for Women's Lacrosse
Signature Lacrosse Origin Womens Lacrosse Stick
The only lacrosse stick that comes with a lifetime warranty, the Signature Complete Origin women's lacrosse stick should last you until you're ready to hang it up for good. Using aerospace grade aluminum in their lacrosse shaft, Signature has created a lightweight feel that is still as strong as possible.
And the Origin women's lacrosse head is no different, as Delta Tech makes the head resilient and durable so it won't change shape or break after prolonged use. Signature caps this all off with their pro-strung women's lacrosse pockets that are designed to provide women's lacrosse players with the best chance at success by giving them a pocket made for their playing style.
STX Lacrosse Crux 600 Women's Lacrosse Stick
The STX Crux 600 is a top-of-the-line model from STX used by professional, international, and collegiate women's lacrosse players worldwide. Using STX's newest claim to fame, the speed scoop, players are able to vacuum up loose ground balls with ease and push transition.
Designed for both sides of the field, but centered more towards the offensive half, the STX Crux 600 is a true menace in the scoring department that will have you tattooing corners all season long. And with the minimized rail design and Launch II pocket now incorporated into the STX Crux 600, it's never been easier to retain possession of the lacrosse ball and fire shots or passes directly where you want when under pressure.
In a Stringers Society Community Survey, 76% of respondents prefer the STX Crux 600 over the Brine Dynasty Warp Next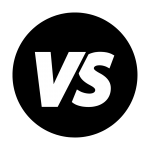 Follow us on Instagram to participate in our Pick 1 Polls!
@StringersSociety
Brine Dynasty Warp Next Womens Lacrosse Stick
There is a new age of lacrosse sticks entering the market from Warrior and Brine that use their Warp technology to replace the traditional stringing and mesh that most women's lacrosse players are used to seeing. Warp technology is a pocket that is completely connected to the women's lacrosse head and a true piece of the entire stick. Unable to be removed or adjusted, the Warp lacrosse sticks are ready to go right out of the shop and are built for all conditions.
The Brine Dynasty Warp Next is a great introduction to Warp technology that won't break the bank for women's lacrosse players looking to try a pocket without spending the normal cost of an entire women's lacrosse stick.
But don't be fooled by the bargain of the Brine Warp Next, this women's lacrosse stick is extremely consistent with its performance and durable enough to take you through multiple seasons.
Epoch Women's Purpose Pro Womens Lacrosse Head
The only mention on this list that is not a complete lacrosse stick, the Epoch Purpose Pro is an elite level lacrosse head for women's players looking to take their skills to the next level. Epoch consistently is innovating in unique ways that players are happy to see, and the Purpose Pro is no exception.
Available with both mesh and traditional stringing from Stylin Strings, the Epoch Purpose Pro is a USA-made lacrosse head that is as strong as it is elegant. The increased stiffness from Epoch's improved strut design makes the head flex less during shots and ground balls for a more consistent approach to the game.
Women's lacrosse players will also love that 15 degree design of the Purpose Pro makes getting the ball into the sweet spot as easy as picking it up and starting your cradle.
STX Lacrosse Fortress 700 Womens Lacrosse Stick
Similar to the Crux 600, the Fortress 700 is a force to be reckoned with on the lacrosse field. This women's lacrosse stick is the ultimate defensive weapon that will leave attackers running to the sidelines while you're moving the ball upfield. Designed to still have a narrow throat for controlling the ball during possession, the Fortress 700 has a wide face shape at the top of the lacrosse head to allow for easier ground balls and control.
You also get the benefit of STX's 10 degree technology that improves getting the lacrosse ball right into the sweet spot and improves your natural feel of the ball in your lacrosse pocket. This complete lacrosse stick is also strung with a mesh pocket for a new-age look and improved performance on the field.
How to break in a women's lacrosse stick?
The best way to break in a new women's lacrosse stick is to play wall ball, catch, or by playing catch on a rebounder. You can speed up breaking in your pocket by using a wooden bat to pocket pound your pocket.
Women's Lacrosse Guides
Women's and Girls Lacrosse Helmets come in different sizes, not models. Check out our Cascade and Hummingbird Sizing Charts to find the right helmet size for your head circumference and size.
You can find your next pair of top-performing lacrosse cleats from our carefully chosen list of the best women's lacrosse cleats and dominate the field.
Get step-by-step instructions to string a women's lacrosse head with Stringers Society's Womens Lacrosse Stringing Guide.