The Stallion series has always symbolized innovation for STX Lacrosse Heads. The Stallion 550U is a new and improved version of a beloved classic, designed specifically to comply with NCAA lacrosse head rules.
Players can select from the STX Stallion 550U Complete, Unstrung, and Factory Strung models. Additionally, with the introduction of more recent Stallion models, such as the Stallion 1k and Stallion 900, the price of the Stallion 550U has become even more attractive, now available for just $50.
STX Stallion 550 U
As part of the U series, the Stallion features a notably wide head shape. This design caters to players who prefer a more open profile rather than the extreme pinch found in heads like the STX Super Power. Consequently, this head allows for effortless catching and passing on the run, enabling players to become transitional threats on the field. Furthermore, the Stallion 550u boasts a sturdy and stiff structure that can withstand rigorous play, making it an ideal choice for midfielders needing a versatile stick for offensive and defensive roles. For an alternative option, consider the STX Stallion 700, Stallion 900, or Stallion 1k.
Stallion 550U Complete Stick
Intermediate lacrosse players looking to upgrade from traditional beginner sticks should consider the Stallion 550U. Players should think of the complete post below instead of buying just the unstrung lacrosse head from STX.com for $50. Equipped with an STX Fiber Lacrosse Shaft and strung with STX Memory Mesh, the Stallion 550U Lax Stick is value-packed for fans of STX.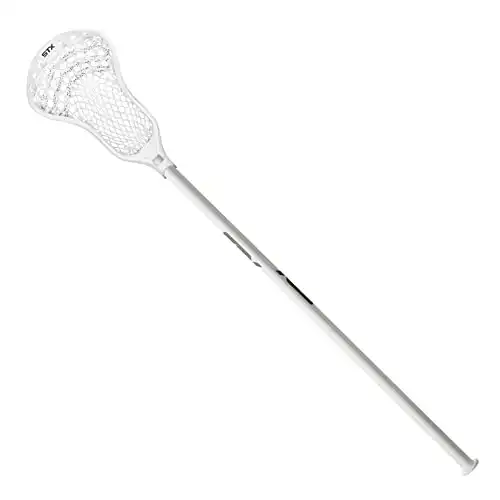 STX Stallion U 550
The STX Stallion U 550 is an ideal upgrade for players advancing from beginner sticks. This high-performance stick boasts the iconic Stallion U 550 head with super soft Memory Mesh for exceptional control and handling. The attack/mid composite fiber handle provides unmatched strength and durability, while the dual-sidewall brace design ensures optimal stability during shooting, checking, and ground ball pickups. The fiber handle's grit coating offers a non-slip grip, making it perfect for all playing conditions.
Buy 550u Complete Stick
Buy 550u Used
We may receive a commission for your purchase at no extra cost. Thank you for your support. 🙏
09/28/2023 01:45 pm GMT
Balling with Throne
We strung the twig up with Throne of String's fiber systems performance mesh. This was my first time using one of Throne's products, overall it is a great purchase. You get one nylon with GOLDEN tips, one top string, a shooter, and plenty of sidewalls.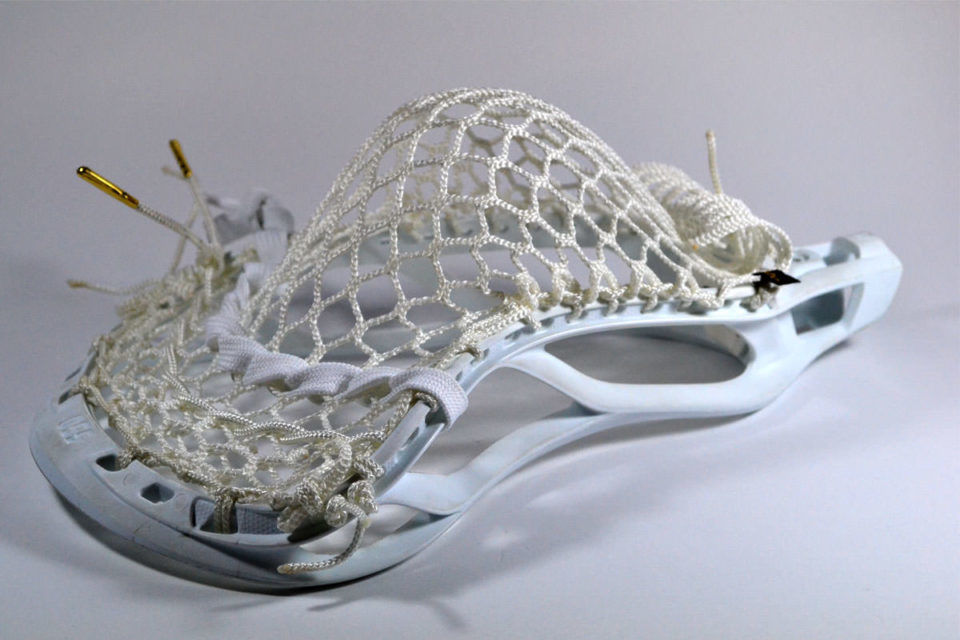 Customers of Throne will definitely notice the packaging of the product, each item was placed individually in a plastic container, and came with a wristband, sticker, postcard. With that being said, Throne's team hooks you up so you can definitely have some steeze on the field, I mean who else has golden tipped nylons? It is no secret that Throne does not cut any corners when it comes to product presentation.
The Setup
The Stallion 550u was fitted with a mid lacrosse pocket that gives a smooth release to the ball. After breaking in the mesh and some minor adjustments to the pattern, this setup has been very consistent. As a result the defined channel that was used gave me the incredible pocket hold that I need when I am in traffic. The 550 was fitted with a mid pocket that offers a smooth release to the ball. After breaking in the mesh and some minor adjustments to the pattern, this setup has been remarkably consistent. A defined channel was used, which gives me the incredible hold that I need when I am in traffic.
Read Next
Best Lacrosse Sticks – There are many types of lacrosse sticks for Men's and Women's Lacrosse players, so we put together this guide. With options and guidance for every position, you will surely get an excellent recommendation for your next unit.