If you're a lacrosse player, you're likely aware of your equipment's impact on your performance. In a previous blog post, we explored the reasons why your lacrosse stick is throwing high, but what if your shots or passes consistently go lower than intended? In this article, we'll delve into the intricacies of adjusting your lacrosse pocket to ensure optimal performance on the field.
Understanding Lacrosse Pocket Basics
Before diving into pocket adjustments, it's crucial to understand the essential components of your lacrosse pocket: shooting strings, bottom strings, and sidewalls. These elements influence your pocket's depth, hold, whip, channel, and release point.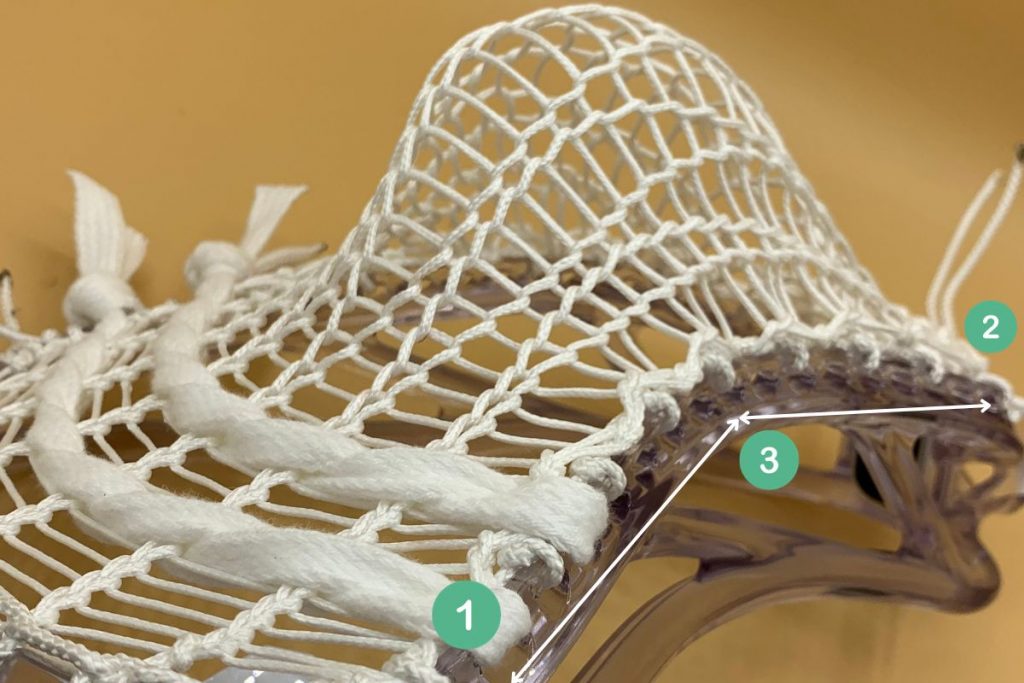 Shooting Strings / Cords: Dictate ball release and affect shot trajectory. Tightening or loosening the top shooter can alter the shot's height.
Bottom Strings: Adjust pocket depth and hold. A deeper pocket may increase whip, leading to lower shots.
Sidewall Patterns: Influence pocket placement, hold, whip, and release. The sidewall pattern is critical to achieving a consistent performance.
Diagnosing Low Throws
If your lacrosse stick consistently throws down, or you find yourself chasing shots on the baseball field, there are several factors to consider. We'll guide you through diagnosing your pocket issues, starting with the easiest solutions and progressing to more complex fixes, ensuring your stick performs at its best.
Tight Shooting Strings
An overly tight shooting string can induce excessive whip, causing the ball to hook. Begin by loosening the shooting string closest to the bottom of the head.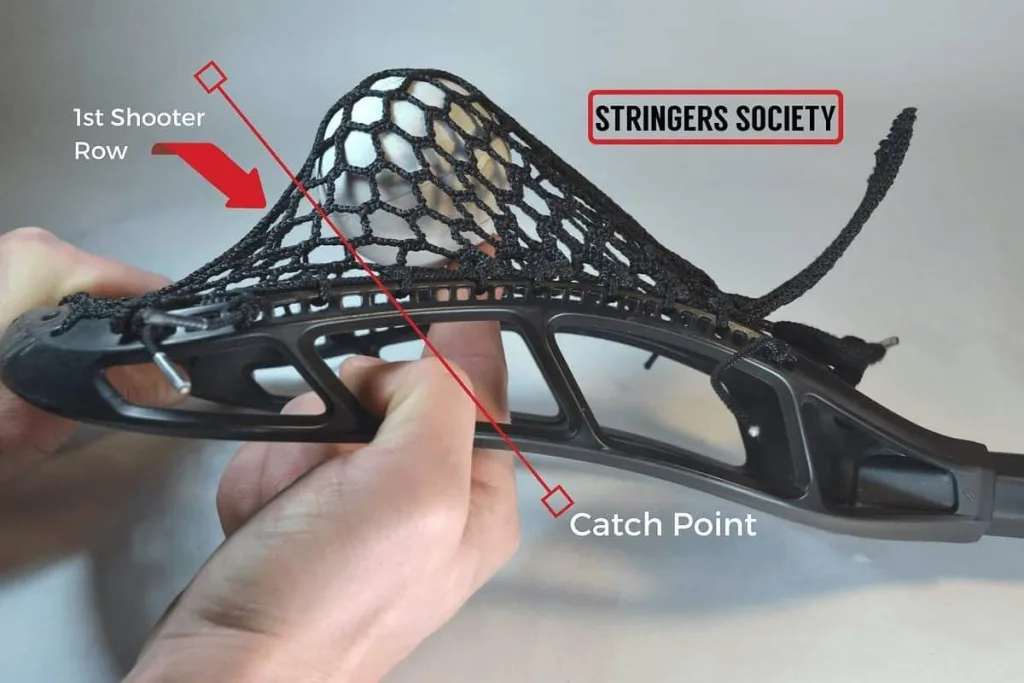 If the problem persists, progressively work your way up, ensuring a balanced release for optimal performance. Click here for more information on shooting strings →
Pocket Depth
When your shooting strings are loose, yet your passes still veer downward, the likely culprit is your pocket depth or channel.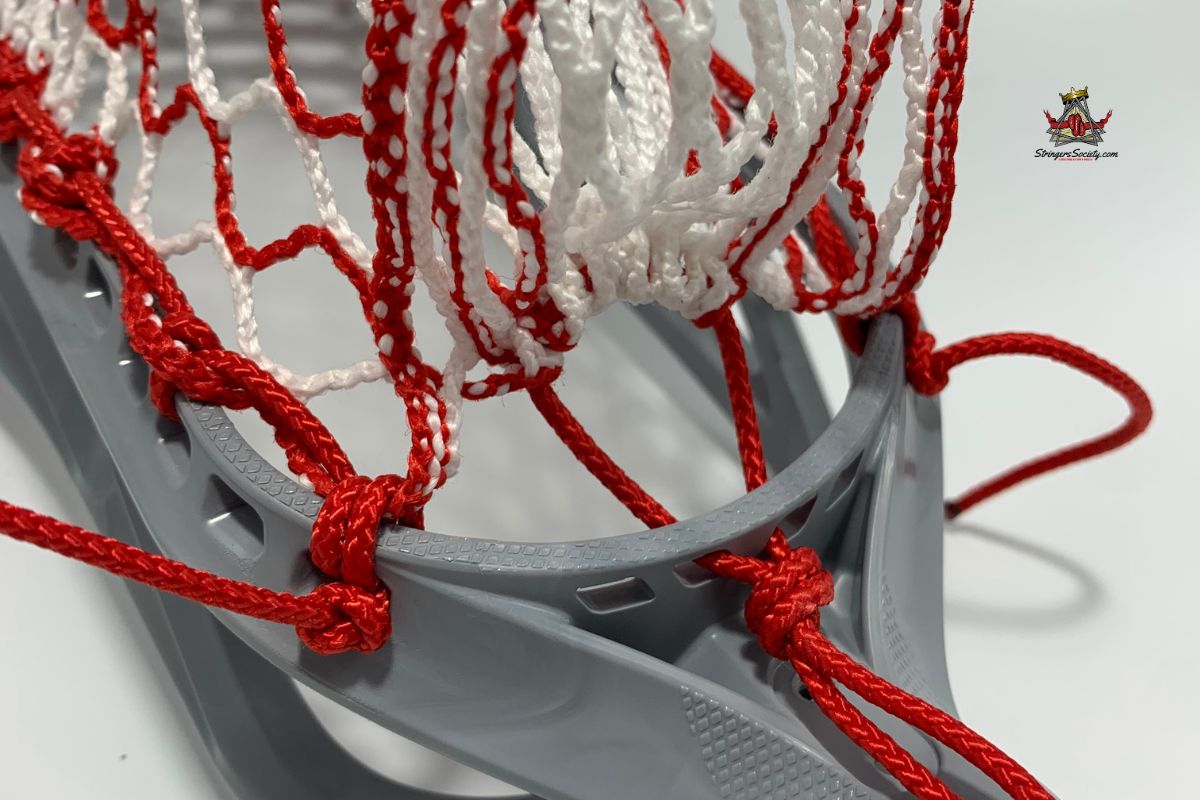 Check the tension on your bottom string; if there's slack, tighten it to create a shallower pocket. This adjustment can enhance control and prevent the ball from releasing too low.
Sidewall Pattern
Understanding how the strung sidewalls influence release point, hold, and channel is crucial. If your lacrosse shooting strings and pocket alignment are on point, a too tight channel may be the issue. There are two possible causes: either your pocket was strung well, and the mesh needs breaking in, or the channel is excessively tight due to too much pulling down the sidewall knots.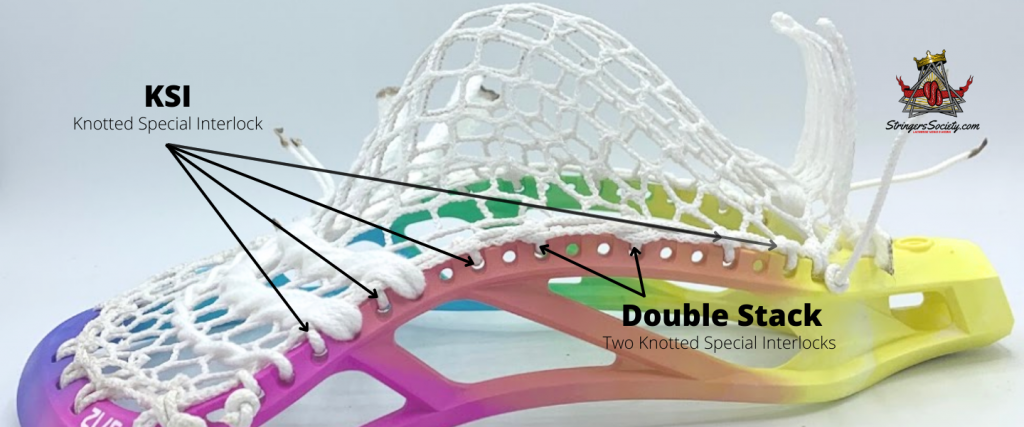 To diagnose, place a ball in the pocket and invert the head. If the ball rolls out, the channel is clear; if not, it's blocked. Use a wooden baseball bat to pound the pocket for a clear channel.
Refine your sidewall pattern to facilitate a more effective release, especially if you encounter a blocked channel. Consider experimenting with the double stack pattern (pictured above), as it often proves effective in addressing this issue.
In Conclusion
Your lacrosse stick is an extension of yourself on the field, and maintaining an optimal pocket is key to improving your game. By understanding the nuances of pocket adjustments and making the necessary tweaks, you'll be better equipped to control the trajectory of your shots and passes. Remember, seeking expert advice and assistance from a professional stringer or your local lacrosse shop can further enhance your knowledge. Fine-tune your lacrosse pocket to match your unique playing style, and watch your performance soar on the field.