Amazon Prime Day is an excellent way to score savings on lacrosse products you love. This annual event takes place in July over two days when Amazon offers discounts and free shipping on select items. Amazon Prime Day runs from July 11th to July 12th, 2023, for 48 hours of deals this year. No matter what you need or want, Amazon Prime Day will have a slew of steals for you to choose from.
Amazon Prime Special Offer
Hello, online shoppers! I have some excellent news for you. Worry no more if you've been eyeing those fantastic deals on Prime Day but don't have an Amazon Prime membership. Amazon has just launched an incredible limited-time offer that you won't want to miss!
One week of Amazon Prime for only $1.99! You can enjoy a week-long extravaganza of benefits and exclusive perks for less than the price of a cup of coffee.

From free delivery to award-winning TV shows and jaw-dropping deals, this is your golden ticket to a whole new level of shopping experience.
Now, you might be wondering what happens after the trial ends. Fear not! If you're thoroughly impressed by the Prime experience (and we think you will be), you can continue your membership for just $14.99 monthly. It's a small price to pay for the immense value you'll receive in return.
Amazon Prime Day 2023 Overview
Hello fellow lacrosse enthusiasts! Get excited for an upcoming event filled with fantastic deals and discounts. That's right, Prime Day is just around the corner, and this year's celebration promises to be bigger and better than ever for all of us who love lacrosse. Welcome to your ultimate guide for Prime Day Lacrosse Deals 2023!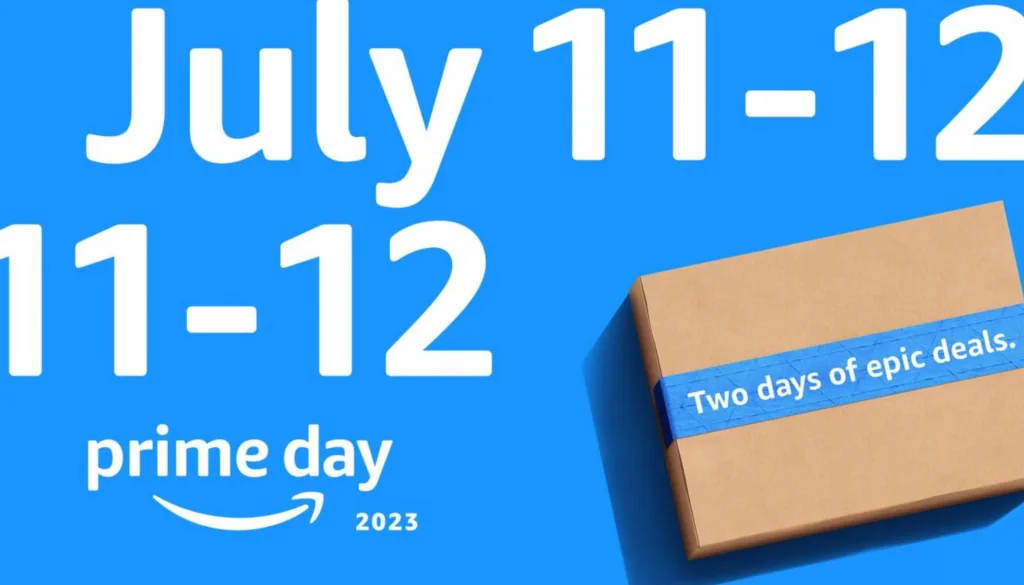 Get ready for an exciting Prime Day ahead as we've already got some fantastic deals lined up for you. But that's not all, we'll be updating this page with even more surprises as new products get announced. So, bookmark this page now to make sure you never miss out on any lacrosse-related deals during Prime Day.
Amazon Prime Day Deals for Lacrosse
In the days leading up to Prime Day, be on the lookout and be ready. Stay tuned for updates and sneak peeks as we reveal the most incredible deals, discounts, and promotions for lacrosse gear. Whether you're a seasoned player or a passionate newbie wanting to dive into the lacrosse world, Prime Day 2023 is the perfect opportunity to gear up and elevate your game to the next level.
Prime Day Lacrosse Deals 2022
Reflecting on the Lacrosse Deals from Prime Day 2022:
50% off Franklin Sports Shooting Target
42% off Champion Sports Lacrosse Balls
35% off Franklin Lacrosse Goal
31% off XGEAR Speed & Agility Training Set
30% off Under Armour Women's Highlight Turf Shoes
30% off Under Armour Women's Highlight Mc Lacrosse Cleat
29% off SISU Max 2.4mm Mouth Guard
21% off Warrior Evo 5 Lacrosse Head
20% off Champion Lacrosse Rebounder
20% off Lacrosse Backstop Net
11% off STX Ultra Power Lacrosse Head
Tweet us @StringersSociety and share your favorite Prime Day Deal we might have missed!
Wrapping Up Prime Day 2023
Whether you're a seasoned online shopper or new to Amazon Prime, don't forget to snag your prime day membership special so you don't miss out on a prime day! For just $1.99, you can dive into a world of convenience, entertainment, and savings. Are you ready to elevate your shopping game to new heights? Sign up now and unlock the door to a week of Prime bliss!
Is Prime Day just for Prime members?
Yes, Prime Day is an exclusive event for Amazon Prime members. It offers special discounts, deals, and promotions on a wide range of products available on the Amazon platform. Non-Prime members can take advantage of Prime Day deals by signing up for a Prime membership or any trial offers open during the event.
What happens on Amazon Prime Day?
Amazon Prime Day is an eagerly awaited yearly occasion that's only accessible to Amazon Prime subscribers. It usually lasts for 48 hours, during which Amazon showcases a range of discounts, offers, and promotions across multiple product categories. The event highlights significant price reductions on popular products, short-lived lightning deals, and exclusive offers frequently accessible for a limited period or in limited quantities.
Disclaimer: This is a limited-time offer, and prices and terms are subject to change. For the most up-to-date information, please refer to Amazon's official website.