Don't Dip Your Chips: Dip Your Dye With Lax Dip Dye!
Lax Dip Dye is quickly making a name for itself in the Lacrosse community with the first Lacrosse-specific dye. Their dye has been formulated to be the best dye for Lacrosse heads. Unlike RIT Dye, designed for dyeing clothes, Lax Dip Dye works best with the plastic in lacrosse heads. This is because the dye was explicitly designed for that type of plastic. This allows for rich color and easy transfer. It comes in doses tailored for single-use, which is very beneficial for the experimental dyer and allows easy mixing.
Check Out the STX Surgeon Inside Out Double Fade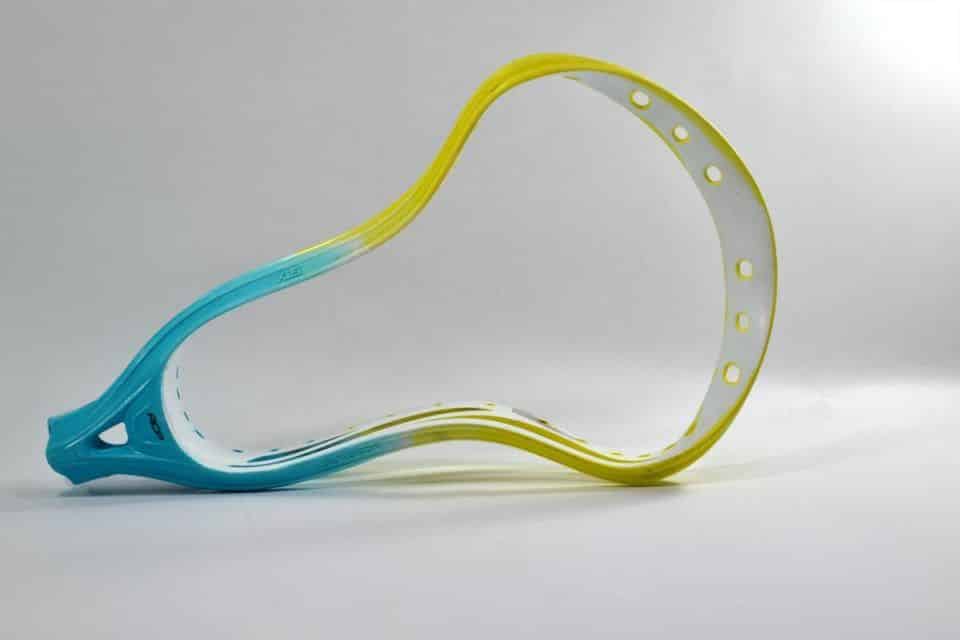 A Lacrosse Dye For Professionals and Amateurs!
For those who have never dyed a lacrosse head before, it is a relatively simple process. Dying lets you add some flair to ahead you use or liven up a classic that has seen better days. You can check out Lax Dip's advice on dyeing ahead here. But, for all who have dyed a lacrosse head before; know that Lax Dip Dye is making the process much easier for you and beginners alike!
By providing single doses that are Lacrosse specific to provide the best consistent color on lacrosse heads, Lax Dip Dye has taken the guesswork out of dying. Re-dyeing to get the"right" color is not only annoying, but it can weaken your head. Each time you dye you change the strength of the plastic of the head. More dyes mean more change and a better chance of breaking. You may also get a color you don't want and be stuck with it! Luckily, Lax Dip Dye has got you covered with a single shot. To get a better understanding of how this idea came about, and how Lax Dip Dye has made the best dye on the lacrosse market, I reached out to Doug of Lax Dip Dye who was kind enough to explain their story.
The Inside Dip, Behind The Dye!
Doug was straight up with me and explained he wasn't the best player or dyer for that matter. No shame in that though! He always loved lacrosse and wanted to combine his artistic talent with such a great sport. He wanted to give the proper tools to dyers that he saw were getting inconsistent results. By providing them with better dyes, they wouldn't have to waste time or heads on experimenting with color. Now that Doug and his team developed Lax Dip Dye, they can experiment with their designs and not worry about faulty colors. Dyers can be carefree!
His description of creating Lax Dip Dye reminded me of how painters used to have to mix their own paints. Painters had to spend a lot of time mixing and "guessing "with paint until the mass production of paint in the Mid 18th century. The creation of mass-produced paint allowed more people to paint recreationally. This gave artists a more consistent pallet of colors, which is exactly what Lax Dip Dye is accomplishing with their dye.
A Man For The People!
I greatly admired Doug's desire to help the lacrosse community, especially since his product does not have to be used by an exceptional player. In fact, dying is a part of lacrosse that doesn't even require you to be a player. Lax Dip Dye is actually reaching people that are just fans who don't or no longer play lacrosse. This is exactly what the Lacrosse community needs. Dyeing is bringing more people together through lacrosse, while also helping people use lacrosse as an outlet for their creativity.
One thing that really impressed me about Doug and his company, was that he readily told me that he wasn't even that good of a dyer. At first, I expected him to be a design wizard that was cutting decals with his off-hand while sketching his next pattern with the other hand. Instead, he had no problem telling me that his artistic skill was not in dyeing lacrosse heads. Doug explained that his "pro team" of dyers were the real brains behind the operation and that they were the reason that Lax Dip Dye is such a great dye.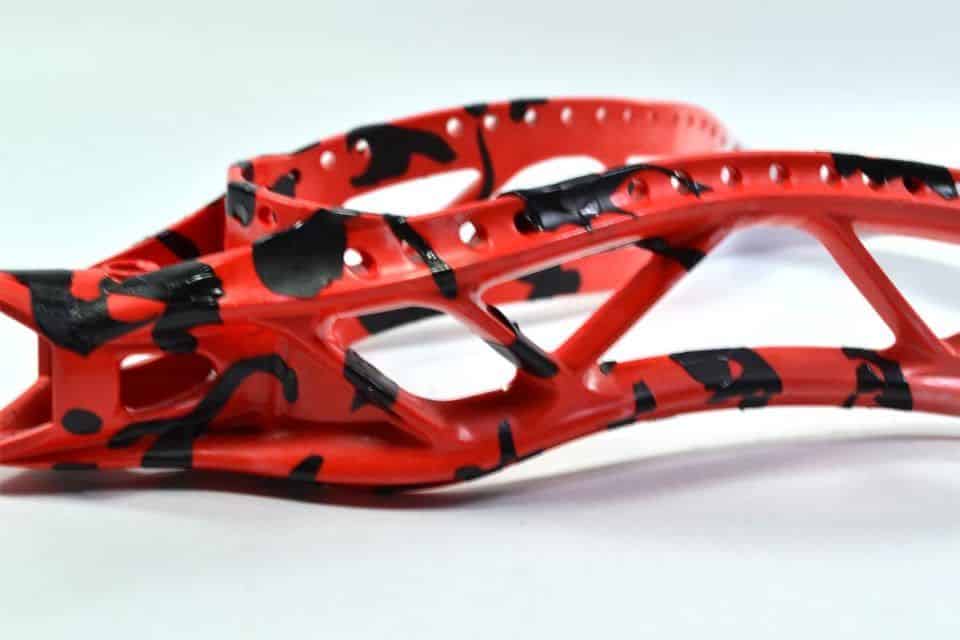 Pro Team or No Team.
The "pro team" was crucial for the research and development stages of Lax Dip Dye. By assembling some of the best dyers, there was now an elite group that could perfect the dye. Their feedback and testing gave Doug exactly what he needed to get the best product. He told me they are always testing, and that he owes the success to the team. This team used their skills to get what dyers are always looking for: the best color.
The color that Lax Dip Dye puts into the head is truly amazing compared to any other dye I have used. I'd say their best, by far, is their black that actually turns the head BLACK. Other products often give you a deep purple or gross navy color. Not Lax Dip Dye. You get a Rolling Stones "Paint It Black " Black as night with this dye.
I also asked Doug if there was any better way to get great color with the dye. Since some people swear by salt, soap, or vinegar with dye to get a deeper color, I had to ask. His answer was simple. You don't need to soap, vinegar, sand the head, heat the head, or do anything for prep besides boil water. Lax Dip Dye is ready to dye right out of the package. The simplifying of the process is really going to make dyeing easier for your new dyers, and help you get a great dye no matter how much experience you have.
Lax Dip Dye: First Ever Lacrosse Specific Dye
Be sure to check out their website Lax Dip Dye and follow them on Instagram @laxdipdye. Not only do they sell dye but they also sell decals and patterns for dyes that will help you skip the process of cutting your own decals. Lax Dip Dye is definitely helping the lacrosse community out and making dyeing easier for anyone that wants to have some fun dyeing.
They also have some pretty cool apparel and other fun goodies on their site. We will be providing more content with Lax Dip Dye including a home test in the future against other companies dye, just to prove to you who really is king.