Value speaks volumes and no one can deny that. Every time you purchase a product you want to get your money's worth. No matter if it's food, clothing, or fun, getting a great deal makes it a better buy. When it comes to lacrosse, cheap is normally not the option you would want because quality would be lacking.
StringKing Complete 2
StringKing Lacrosse Complete 2 Line has re-evaluated the complete lacrosse stick market and now focuses on specialization. The Complete 2 Jr., Int., and Sr. all deliver great quality for price with a technology that has never been seen before in complete sticks. Quality stringing has surfaced in complete sticks for once, and my eyes couldn't believe it. Truthfully, they still can't, but I'm happy that kids will now get better-strung sticks when they buy complete sticks.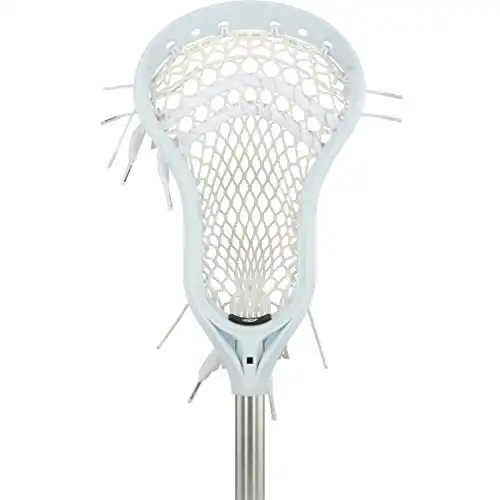 StringKing Complete 2 Senior 175 Attack Men's Lacrosse Stick
The StringKing Complete 2 has proven to be the top choice for a complete stick that features the John Grant Jr. Signature Head - The Legend— with worry-free performance. Perfectly strung with Type 3 mesh, the StringKing Complete 2 Sr. Lacrosse Stick comes ready for game time with no necessary break-in and complicated maintenance.
Buy on Amazon
Buy on UL
We may receive a commission for your purchase at no extra cost. Thank you for your support. 🙏
11/29/2023 03:01 am GMT
Why choose the StringKing Complete 2?
When you start playing lacrosse, the gear selection process can be overwhelming. Most players don't know how important stringing is, and all of the options seem similar to new players. Parents are in an even worse spot if they don't know lacrosse very well because they only want the best for their kids. So rather than pick and choose between shafts, heads, and mesh, complete sticks save the day for parents.
StringKing Complete 2 Incorporates John Grant Jr. Signature Head – The Legend
Unfortunately, those complete sticks can ruin the day for players. The STX AL6000 and AV8 combo I got for Christmas my first year playing was a joke. I'm thankful I fell in love with lacrosse despite that awful stick because I could never throw. Catching was a breeze, but putting the ball where I wanted was a hurricane. After almost a year, I upgraded to an unstrung Evo, and thanks to a local stringer, I saw the light. Most kids won't be that fortunate, and they will either continue to use bad sticks or just quit altogether.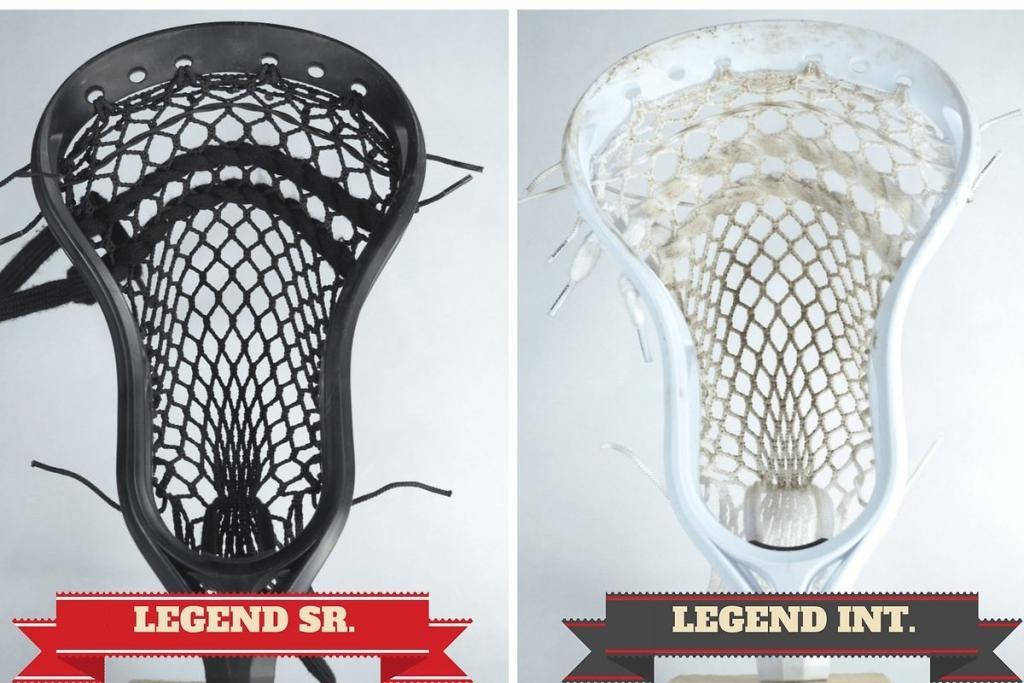 The simplicity and ease of a complete stick are very appealing to new players and parents, but it's a risk. Besides StringKing's new line of Complete 2's, there are few other quality options and none strung as well.
Is the StringKing Legend a, "Mark 1 with more holes"- StringKing Complete 2
The above quote is some feedback we received from a trusted member of the lacrosse community. Honestly, I can't disagree with his quote; but, I don't see how that's a negative. The Mark 1 from StringKing Lacrosse was a massive hit, and I was a huge fan of its simple efficiency. An upgraded version is a no-brainer for more success, especially if it allows for more customization.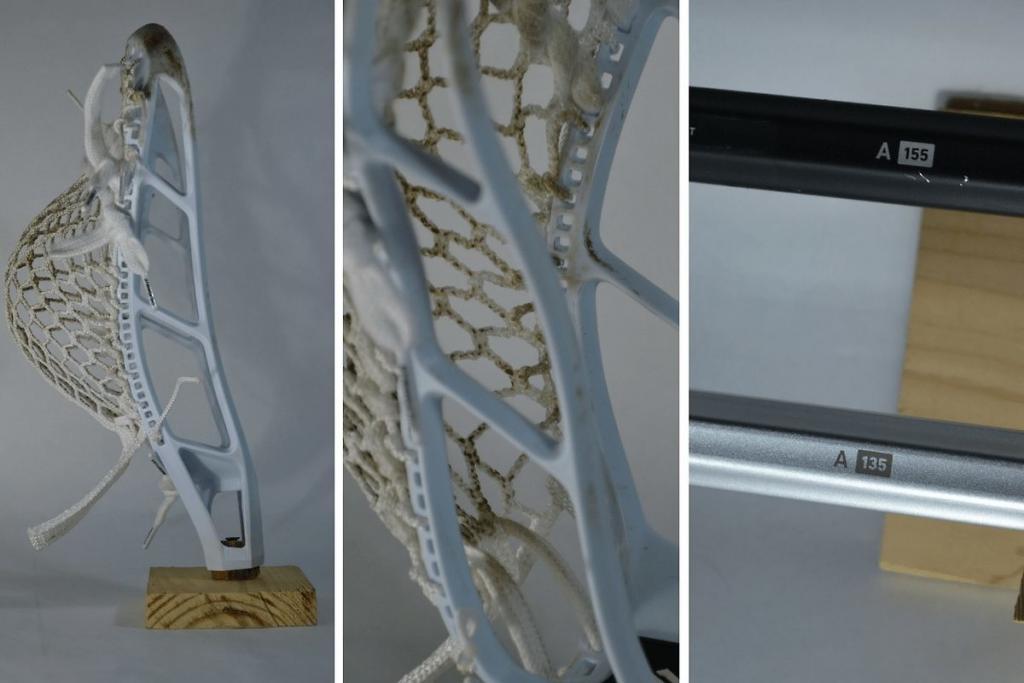 The inclusion of the 2 piece throat screw and 29 stringing holes at all levels is huge. These let players have options for growth in the same stick and solve the massive problem of head rattle. StringKing also reduced the weight from the Mark 1's 146 grams to 140 grams in the Legend Sr. and 125 grams in the Legend Int. These enhancements will only make it easier for players to appreciate their first sticks at every level.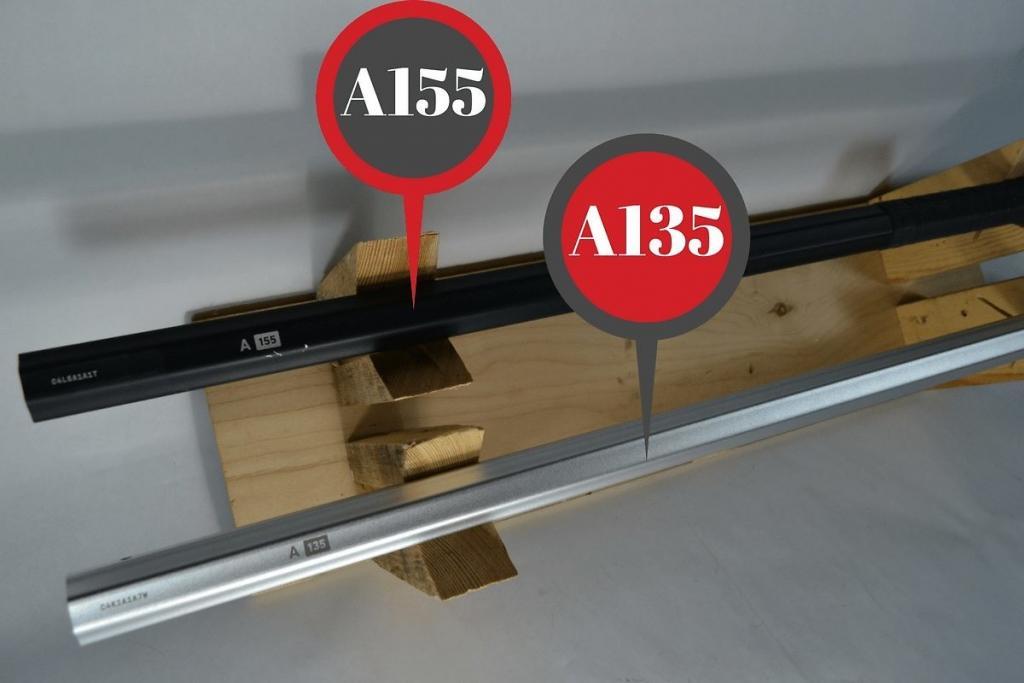 I know, "if it ain't broke, don't fix it", but why not just make it better like StringKing did? Its everyone's goal to get better at lacrosse, so why not get sticks from the guys that just want to get better at making lacrosse sticks? These are the questions I pose to those that were "unimpressed" by the advancements made on the Mark 1.
John Grant Jr. Knows Performance is Prime: The StringKing Complete 2
The Complete Sr. and Complete Int. are some sticks I've been very happy to put some miles on. Originally, I considered changing the stringing pattern because that's what I would do with any complete stick. Then I had to remember this wasn't just any complete stick. After 3 weeks of the factory stringing being worked continuously, I'm extremely satisfied with the stringing performance. It's not my ideal style of pocket placement/whip/hold/release, but it's game worthy and very consistent. This is a massive upside for a complete stick, and including Type 3 mesh only makes it better. Performance mesh is the future and the sooner players can experience it, the better.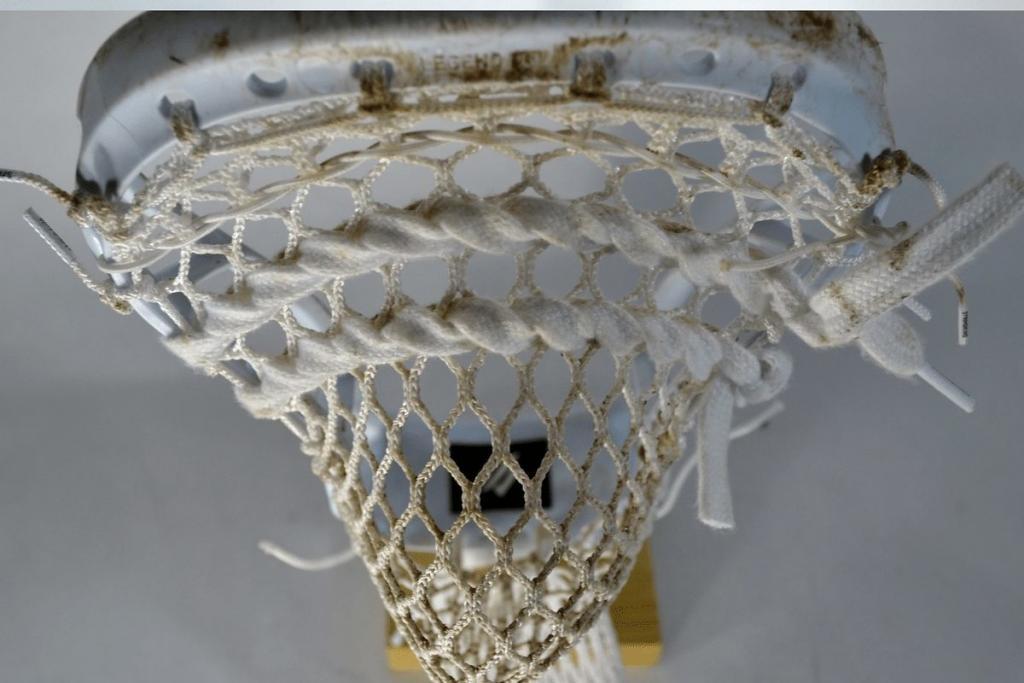 Besides the stringing, the Legend heads are amazing. Weight isn't a major concern for me, however, the weight is very noticeable. Or rather, not noticeable. You can easily move this stick for fakes and quick shots because of its reduced weight and your range increases too. By "range" I mean reach for your catches and shots. If you can move your stick faster you can catch more wild passes. If you can move your stick faster you can also release faster for more long-range goals.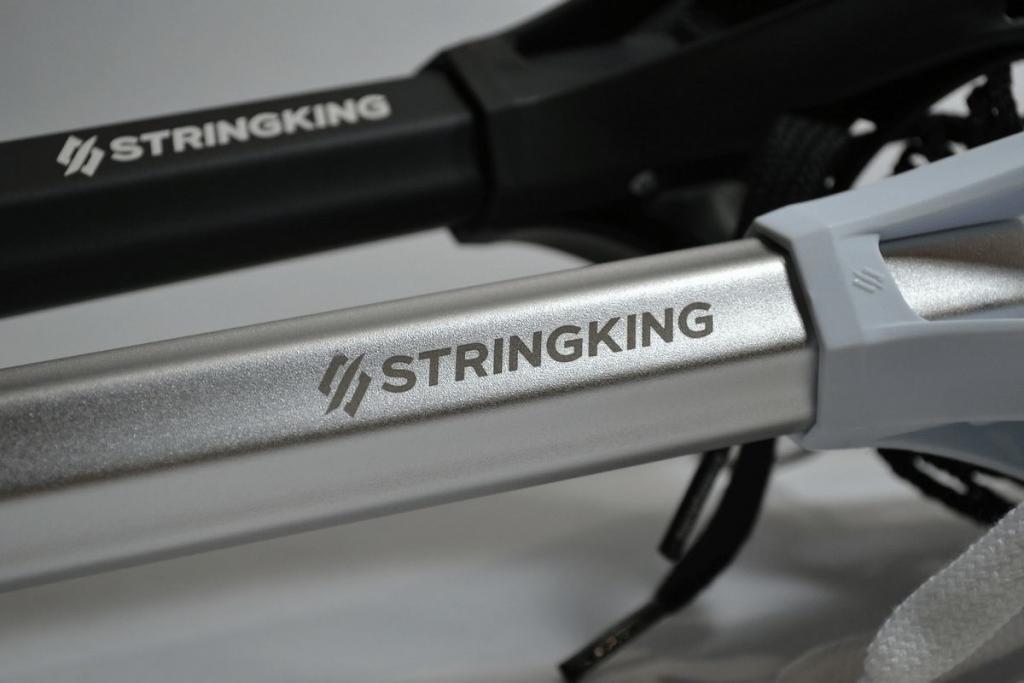 The A series shafts also help with the reduced weight and swift movements. They have such a great feel accompanied by the low weight that it becomes very natural to feel confident with the Complete 2. Bulky shafts hurt young players chances of developing proper mechanics and the lightweight A series options are perfect for working on form. I'd even recommend using one of the 135 shafts for shooting drills as an experienced player so you can get more reps. With the standard,6-month warranty, breaking wasn't a concern either. I've dealt with String King's return process and they make it too easy for you to worry about.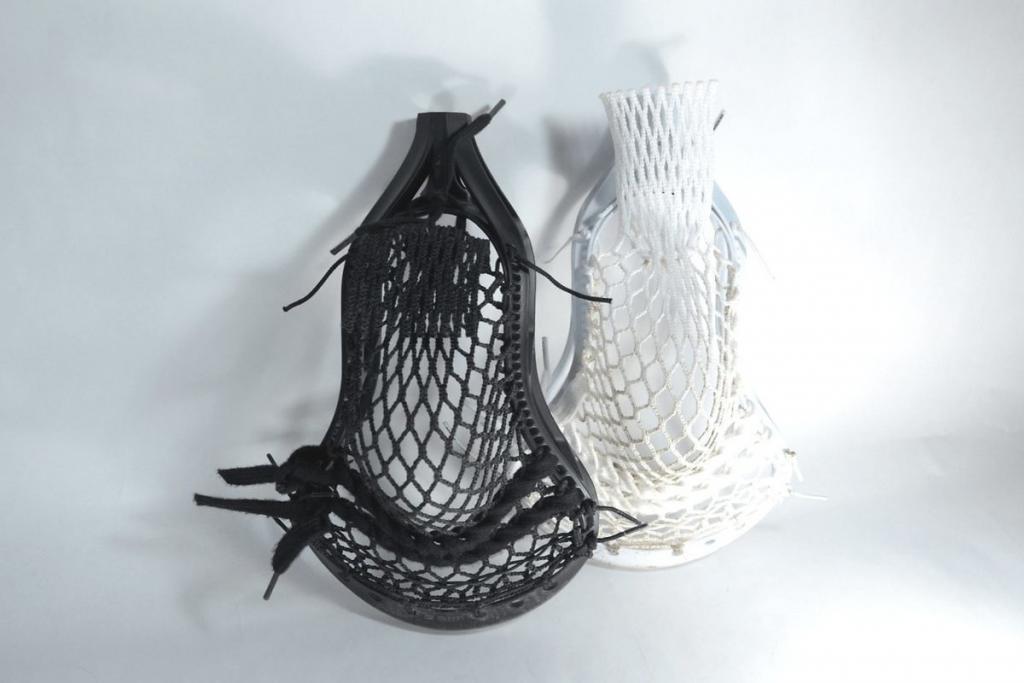 An Affordable Option For All: StringKing Complete 2 Sr. & Complete 2 Int.
For $60, I don't think you can get a better brand new stick for a young player than the Jr. You might be able to get something comparable, but not better. At $100, I know you can't get a better complete stick that's high school legal than the Int. StringKing doesn't recommend the Int. for play above 14 years old, but I think this stick can handle the competition. Worse case scenario, you'd need a 155 gram shaft to withstand the checks in high school. At $150 or $140, the Sr. is one of the best values for competitive high school and college play in lacrosse.
StringKing Lacrosse Mark I and Mark II line is also a fantastic option for players looking for consistency and value. StringKing now sells all those heads for $89.99 and they also have the Metal 2 shafts for those seeking more durability. It's no secret that there are tons of options in lacrosse and deciding on a stick can be challenging, but with StringKing you know you'll get quality and assurance behind that too.