Lacrosse heads become warped, misshaped, and pinched after abuse, but the Flex Force is a new lacrosse accessory that helps bring lacrosse heads back to life. By holding the sidewalls of lacrosse heads in place, the Flex Force makes lacrosse heads retain a legal shape. After keeping a Flex Force in your lacrosse head before games, you won't have to worry about stick checks and penalties for an illegal lacrosse head.
Pinched Lacrosse Heads Are A Thing of The Past
When your lacrosse head becomes too pinched, bringing it back to life is challenging. Lacrosse players, and especially FOGOs, will do anything to fix their favorite pinched lacrosse head so that it's legal again. Now, Flex Force is here to save the day and make any lacrosse head legal again.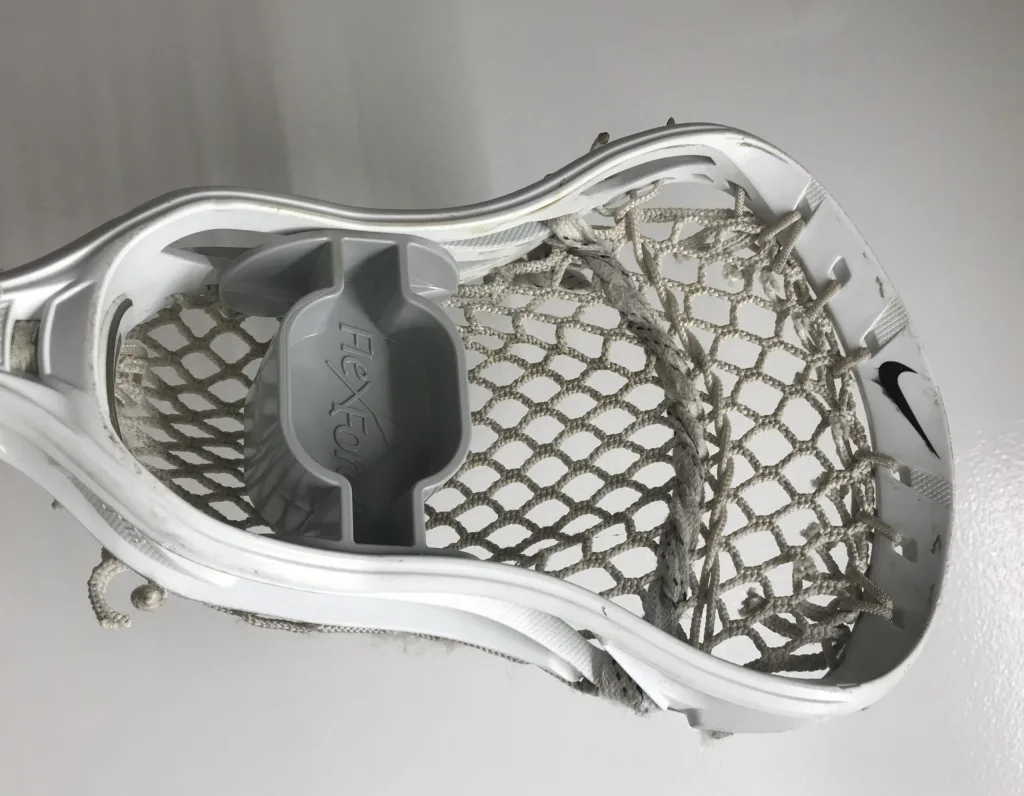 Instead of stealing a softball from your school's team, you can use a Flex Force and know that you're fixing the problem correctly. With a shape that is angled, rather than flat or rounded, the Flex Force helps lacrosse heads retain a regular shape. Flex Force is also 3.75 inches wide for a buffer zone of 0.25 inches to keep your lacrosse head wide enough to be legal. With the perfect size and angled sides to create a shape for performance, the Flex Force is the perfect solution for FOGO's trying to keep their lacrosse head legal.
Flex Force Lacrosse: Easy Insert, Easy Fix
The Flex Force was designed to do all the work and help you worry about your lacrosse skills, not an illegal lacrosse head. To do that, the Flex Force has angled sides that allow it to slide right into place within any lacrosse head. Then the fix is as easy as leaving your lacrosse stick alone, which is more complicated than it sounds! But if you can weather the storm of waiting or use a different lacrosse stick for the time being, your lacrosse head will return to a legal shape before your next lacrosse game. Then you can take on the competition with no worries about an illegal or pinched lacrosse head, thanks to Flex Force.