As the sport of lacrosse has progressed over the years, teams have increased the specialization and concentration of the face off. This has lead to the development of face off specific lacrosse heads that are created for players who make their bread and butter at the X. And as the importance of a dominant face off specialist has never seemed higher, lacrosse brands are realizing the value of pushing the envelope with their lacrosse face off heads.
Face off Lacrosse Head Technology
The evolution of the face off in lacrosse has seen changes and progression in the technology used in lacrosse face off heads to help players gain an advantage of their opponents. While you're working on improving your game, lacrosse brands work on improving the resources at your disposal. And many lacrosse brands draw upon the expertise of some of the best face-off specialists in the world to integrate their experience with the ideas of the most effective product developers to push the designs forward. The main focus of most lacrosse brands trying to improve their face off lacrosse heads is concentrated on the following areas:
Shorter Throats – Shorter throats on lacrosse heads allow for a face-off specialist to get his hands closer to the head and create more leverage as they fight for the clamp. The advantage of winning the initial clamp normally leads to winning that faceoff.
Shape Retention Plastic – You need a face-off head that is flexible to wrap over the ball at the X, but you want the plastic to retain its original shape once you stop applying pressure.
Improved Scoops – Face-off scoops are wider, angled to be more open, and shaped to corral loose lacrosse balls to make winning ground balls easy; and ground balls win games.
Lightweight materials – The lighter the head the quicker the hands and as everyone knows, speed kills.
Best Lacrosse Face-Off Heads
The best lacrosse face-off heads are designed to help players gain an advantage at the X and make a play with the ball after winning possession. Lacrosse face-off heads are designed with short throats, shape-retention plastic, and scoops that collect ground balls like hungry hippos. And while many lacrosse specialists see their lacrosse heads as disposable pieces of equipment, making a lacrosse face off head that can survive more than a season is the true next challenge.
ECD Weapon X Lacrosse Head
When legendary face-off specialist Greg Gurenlian set out to design his own lacrosse head, he teamed up with ECD Lacrosse to make a product for beasts like himself. The ECD Weapon X Face Off Head is designed for lacrosse players who want the perfect blend of power and control when gutting it out for ground balls.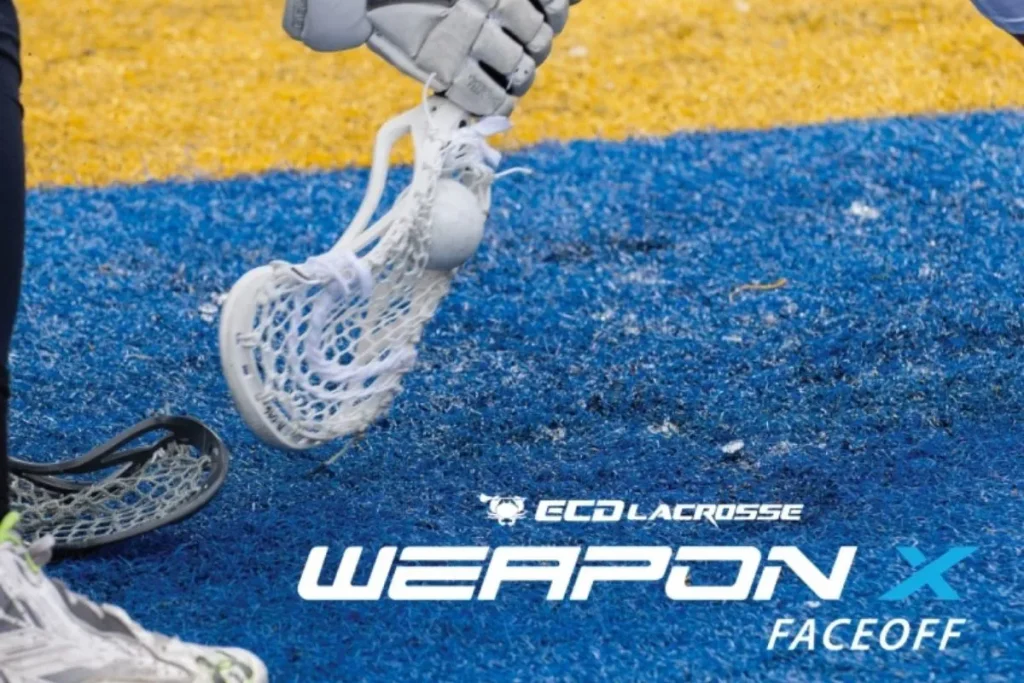 Made to wrap around the ball, the new Flex-Form technology used in the Weapon X can contour to different shapes and still last rep after rep without warping badly. While the Weapon X is made to retain its shape longer, the stiffer design has been an active talking point for FOGOs and FOSO's who like softer heads. And while it may not be as soft of a plastic as other models, the Weapon X provides enough flex to get over the ball with enough strength to get back to the original shape.
Weapon X Asymmetrical Strut Design
Another neat feature of both the Warrior Burn FO and ECD Weapon X is the asymmetrical strut design. Essentially, the left and right sidewalls are designed differently to provide desired flex points for FOGOs and FOSOs. The asymmetrical design is a unique look that proves the industry is willing to think outside of the box to help players get ahead, and that's exactly what the sport needs.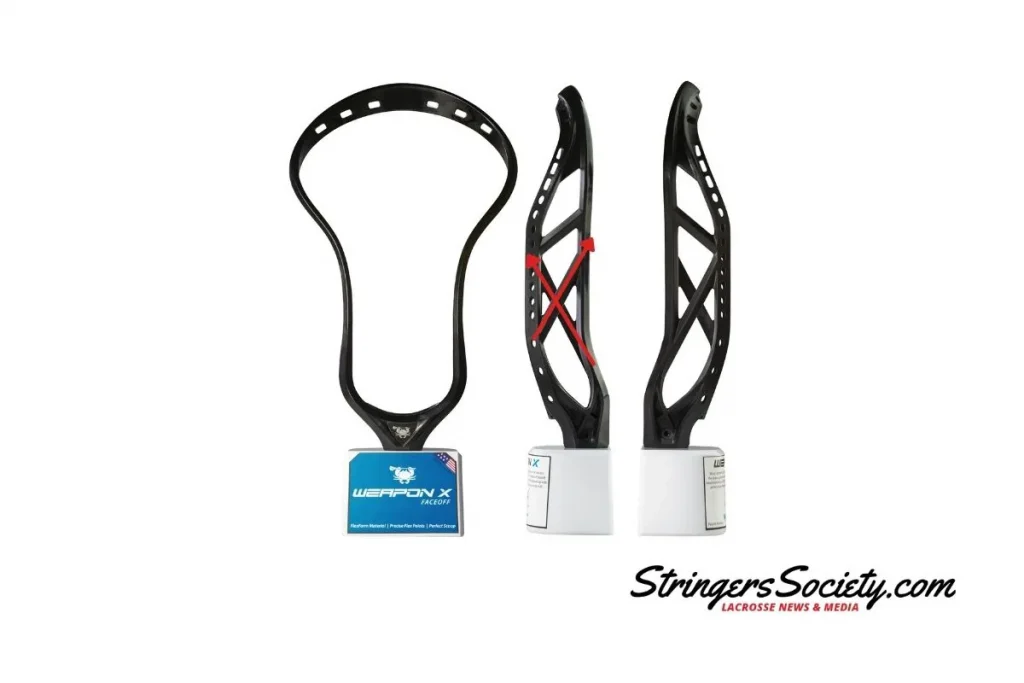 Face off specialists will enjoy the traditionally short throat used on the Weapon X, and the ability to get your top hand that close to the ball creates much more power and leverage in your clamp. But even with the Flex-Form technology used in the Weapon X, the immense amount of power you can generate in your clamp can lead to expected warping. Luckily, players have found that the plastic headstand that comes with the Weapon X can be used in a manner similar to a new genius product- the FlexForce. This helps you keep that original shape of the Weapon X lacrosse head much longer and keep using it to dominate the X, just like the BEAST.
ECD Weapon X Face-off Lacrosse Head
Weapon X is the perfect choice for any face-off enthusiast. It has been crafted with superior engineering, combining tough plastic and an asymmetrical strut design to ensure a secure fit around the ball. The optimized flex points ensure maximum comfort, while its short throat puts your hands in a tighter position relative to the ball, giving you enhanced leverage during those pivotal moments of competition.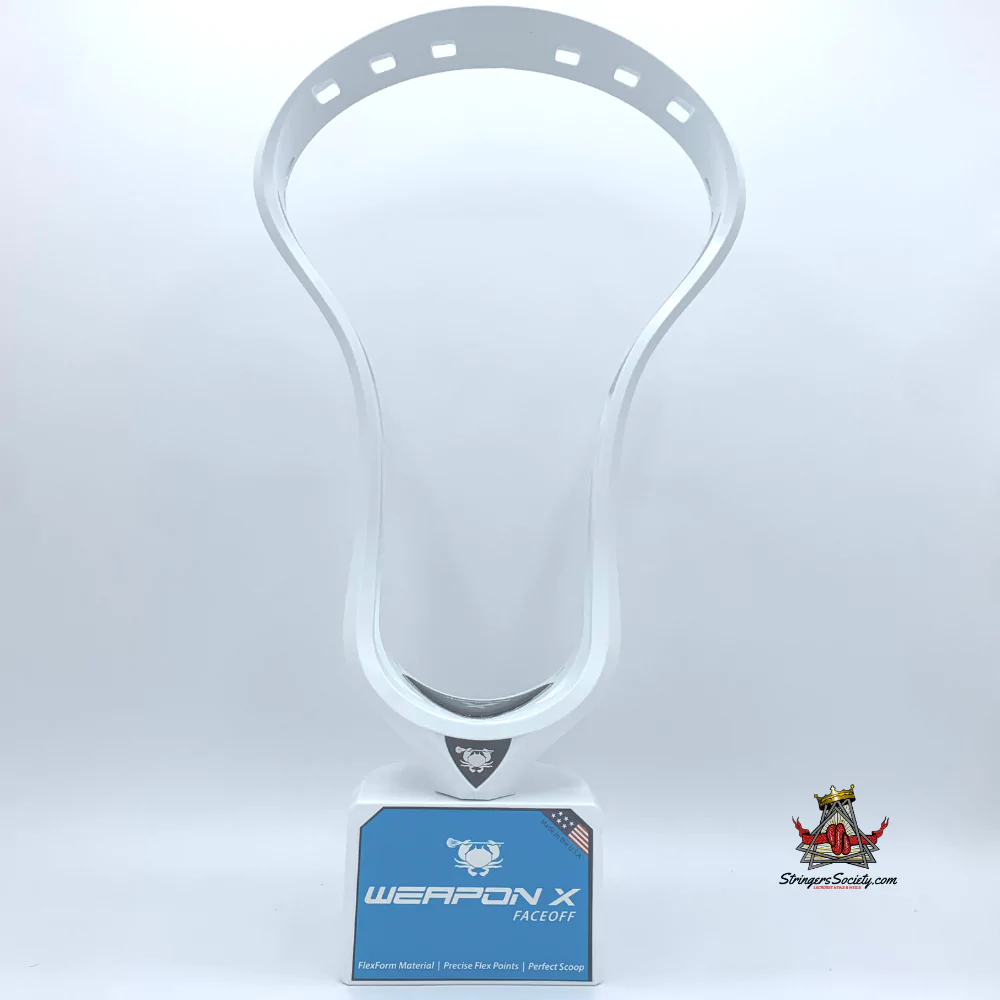 We earn a commission if you make a purchase, at no additional cost to you.
---
---
ECD Lacrosse Weapon X Warranty
All ECD Lacrosse products are covered with a 6-month warranty. Dyed heads are also covered by this warranty. To claim your warranty, fill out the ECD Lacrosse Warranty Request.
StringKing Mark 2F Lacrosse Head
The Mark 2F delivers control, consistency, and toughness time and time again. This face-off-specific model is available in two versions, the Mark 2F and Mark 2F Stiff (recommended for ages 16+). Designed with a short throat featuring StringKing's signature locking bolts and familiar Mark shape, the Mark 2F is a classic StringKing model revamped for faceoff specialists.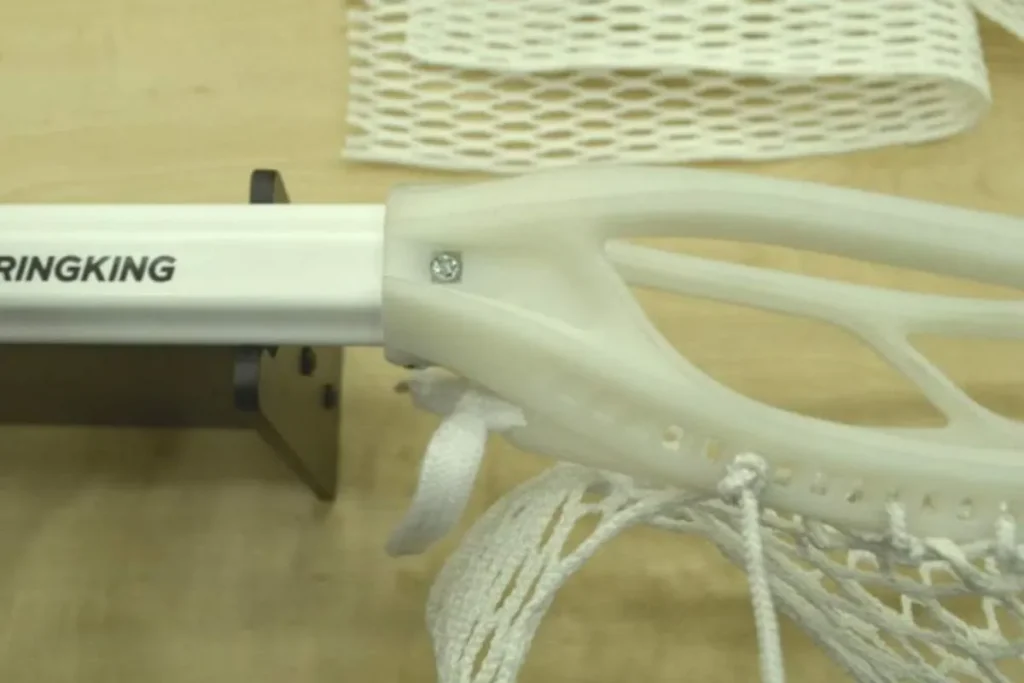 StringKing Mark 2F
If you are a face-off specialist who likes a slightly stiffer head that still retains its shape, then the Mark 2F head from StringKing is a match made in heaven. The Mark 2F is made with a stiffer plastic that gives you more of a response when you hit the ball. This advantage helps specialists quickly adjust their clamp while helping the head keep its original shape so you can continue to make those precise moves.
StringKing Men's Mark 2F Faceoff Lacrosse Head
The StringKing Mark 2F faceoff lacrosse head has been carefully designed to optimize the performance of any player in the faceoff. It is constructed with a refined combination of flexibility, durability and strength for maximum control over the ball. The head features an angled scoop design that increases accuracy and competency during key moments, allowing you to quickly and powerfully win each possession.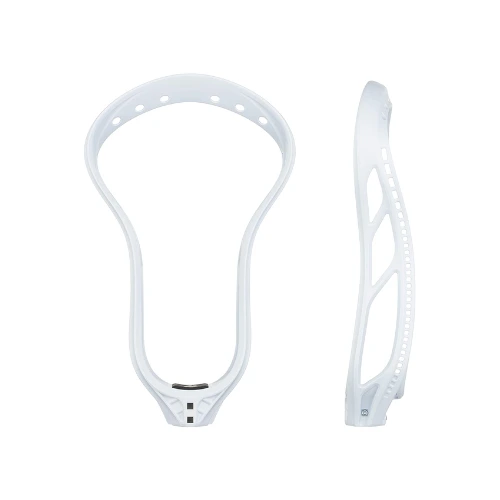 We earn a commission if you make a purchase, at no additional cost to you.
---
---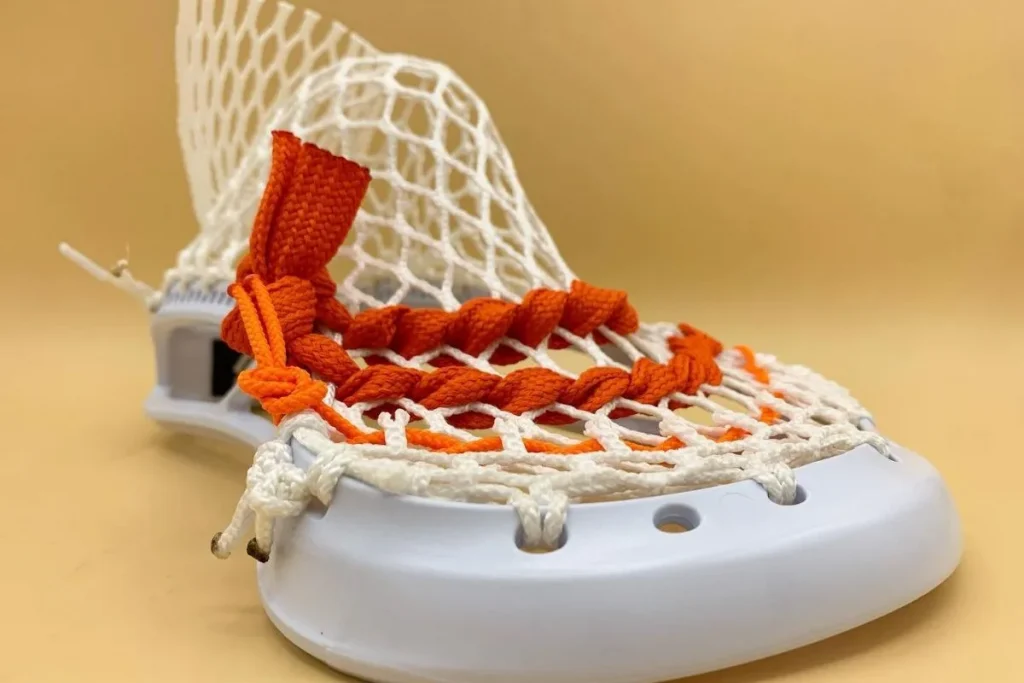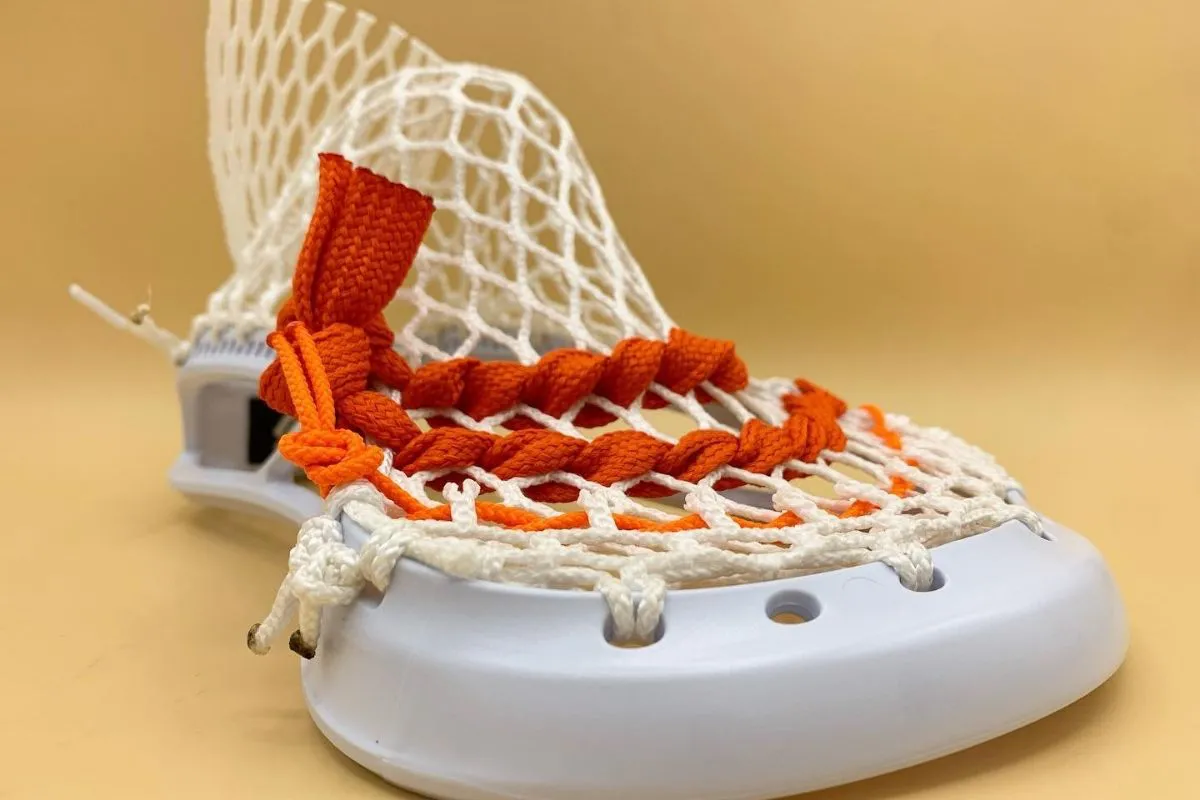 StringKing Mark 2F Stiff
StringKing released their new Mark 2F Stiff Head lacrosse head to provide a stiffer and stronger option for more advanced lacrosse face off specialists. StringKing makes the Mark 2F Stiff with the same exterior dimensions and balance as the Mark 2F but uses a stiffer plastic that will be more durable and responsive. As said above, StringKing recommends that lacrosse players over 16 use the Mark 2F Stiff, as it is the more durable version meant to stand up to the beating they put their heads through.
And, according to Greg Gurenlian, if he isn't using his Weapon X then he is using the StringKing Mark 2F. Even after developing his own faceoff head, Greg considers the Mark 2F Stiff as better than 90% of the face-off heads on the market and the most warp resistant lacrosse head made.
StringKing Men's Mark 2F Stiff Faceoff Lacrosse Head
The Mark 2F Stiff faceoff lacrosse head from StringKing is the perfect choice for any serious player looking to take their game to the next level. This upgraded version of StringKing's best-selling Mark 2F provides an even stiffer material that gives players more control in faceoff battles and greater consistency when passing and shooting.
We earn a commission if you make a purchase, at no additional cost to you.
---
---
StringKing Mark 2F / Mark 2F Stiff Warranty
The Mark 2F comes with a 6 month warranty, but you need to register your head at stringking.com/register after purchase. In event of emergency, report a claim for your warranty at StringKing.com/warranty and receive your head in as little as 2 days. The StringKing warranty department is absolutely awesome, and they're known for being very useful when players are in need.
Warrior Burn FO Lacrosse Head
Warrior's new Face-off specific head was designed with the help of the PLL's top face-off point producer – Trevor Baptiste. You might have noticed the Warrior Burn FO has a different sidewall strut design on both sides like the Weapon X from ECD, and this asymmetrical design is a way for Warrior to help face off specialists in every way possible.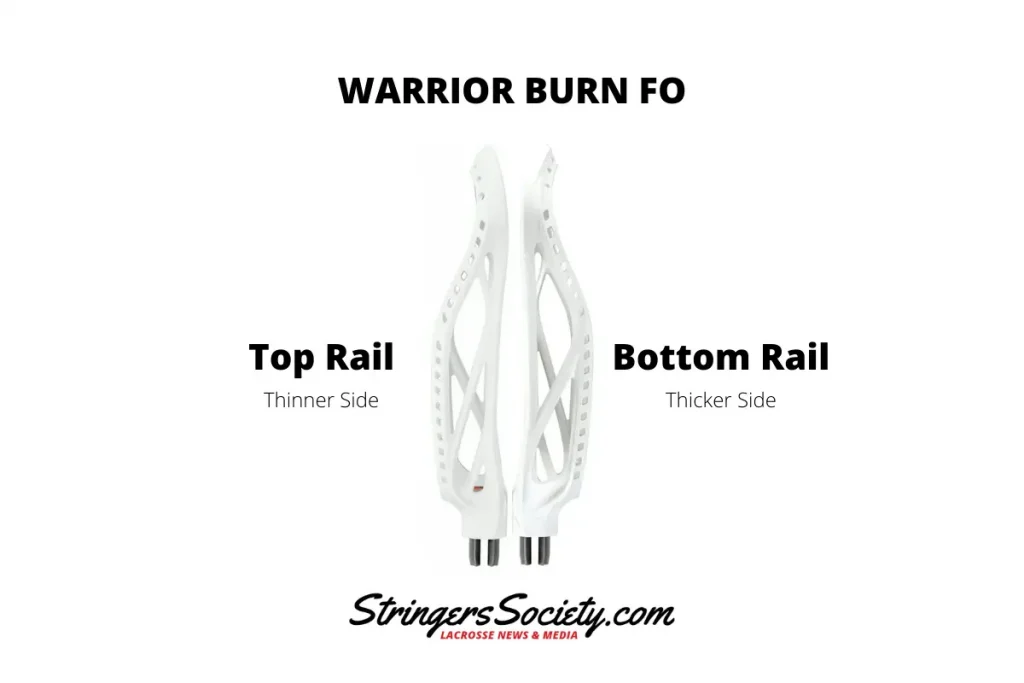 The top rail or the "left side" is much thinner compared to the bottom rail or "right side" which is purposely made to be thicker and more supporting. The thinner top rail allows for face-off players to flex their heads into new positions and slip under their opponent's hands-on draw when going for the clamp. The bottom rail is designed to provide added strength, prevent warping over time, and prevent the head from flexing forward and becoming uneven. The Warrior Burn FO also comes with a reinforced scoop and flatter area underneath that allows for easier ground balls in heavy traffic.
All in all, the Burn FO is an excellent choice for lacrosse face off specialists who want to be as quick on the draw as Trevor Baptiste. Speed truly kills at the X, and the Burn FO provides players with an excellent chance of shaving milliseconds off of their movements to secure the next groundball and win another possession for their team.
---
Warrior Burn FO Recovery Lacrosse Head
The Warrior Burn FO Recovery Lacrosse Head is the perfect choice for players who want maximum performance and durability when competing in face-off battles. Made from Warrior's pure resin, this lacrosse head boosts shape recovery and offers players ultimate confidence on the field. The unique composition of this lacrosse head allows it to snap back into place after each battle, ensuring that you're always ready to go during competition.
We earn a commission if you make a purchase, at no additional cost to you.
---
Warrior Lacrosse Burn FO Warranty
Warrior Lacrosse will send you a new head only if it has an original receipt and determined to be eligible for replacement. View details on Warrior Lacrosse Warranty.
Nike CEO Lacrosse Head
When it was first introduced, the Nike CEO was developed for midfielders and attackmen looking to feed and score; but it didn't take long for faceoff specialists to start using the head and falling it love with its unique shape. The CEO truly became the boss of the faceoff X for a large number of specialists, and Nike wanted to double-down on the CEO with an actual focus for the faceoff on the second version.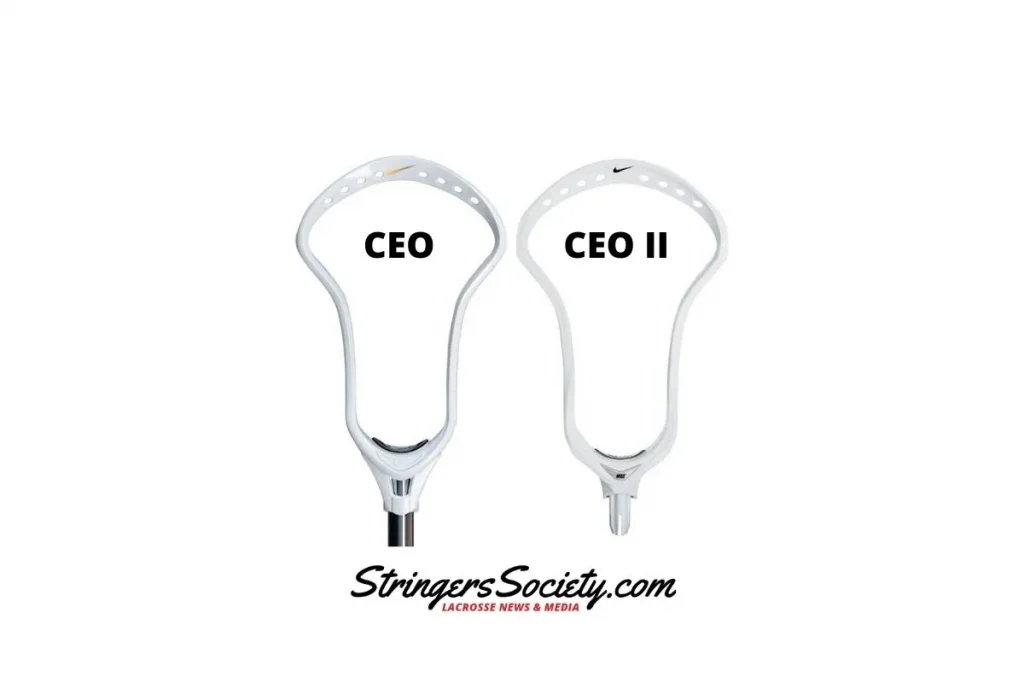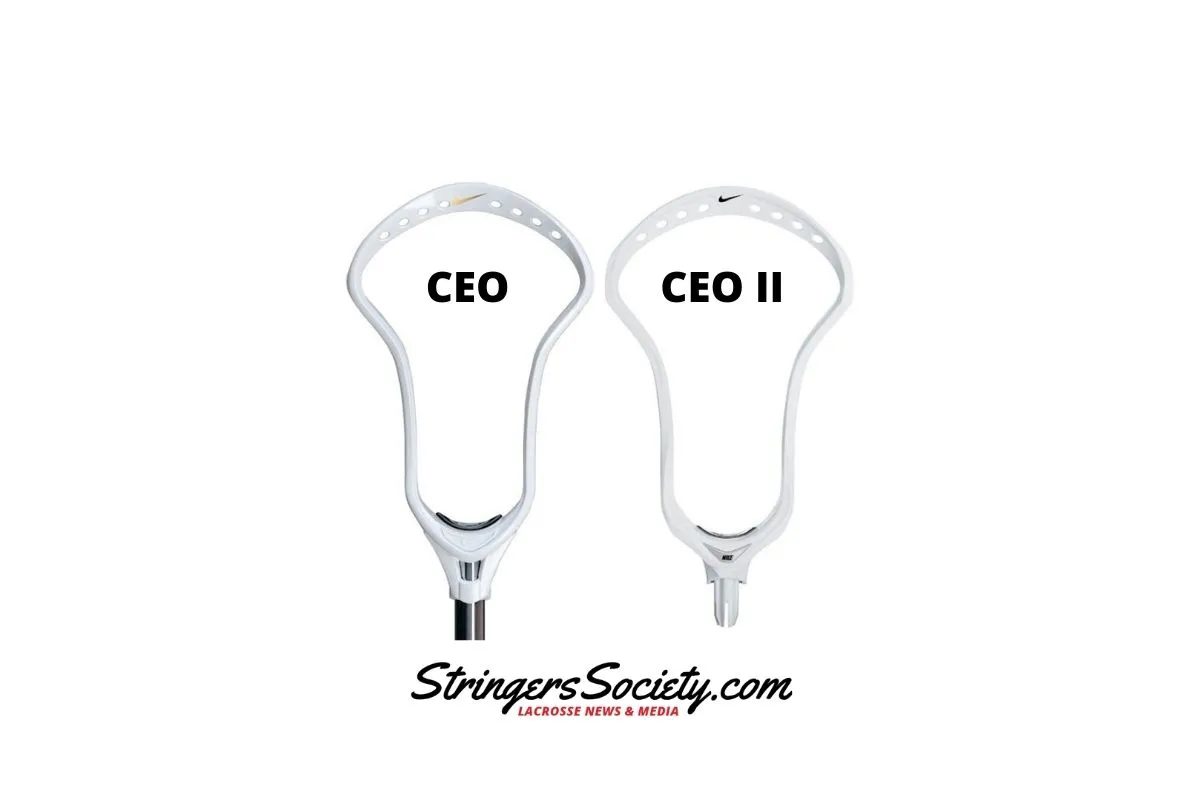 The Nike CEO offers an incredibly wide and deep scoop that makes it easy to win ground balls in the open field. Additionally, the shape of the head allows for quick shots on the run when running a fast break from the X.
Nike CEO II Lacrosse Head
The Nike CEO II lacrosse head is the next generation of one of the most popular face-off lacrosse heads on the market. The original Nike CEO was a cult classic among faceoff specialists, and the new and improved CEO II has made quite the impression on the community. This new version of the CEO has all of the features that players loved about the original Nike CEO lacrosse head but with a few new improvements and updates that are commonly seen in modern lacrosse faceoff heads.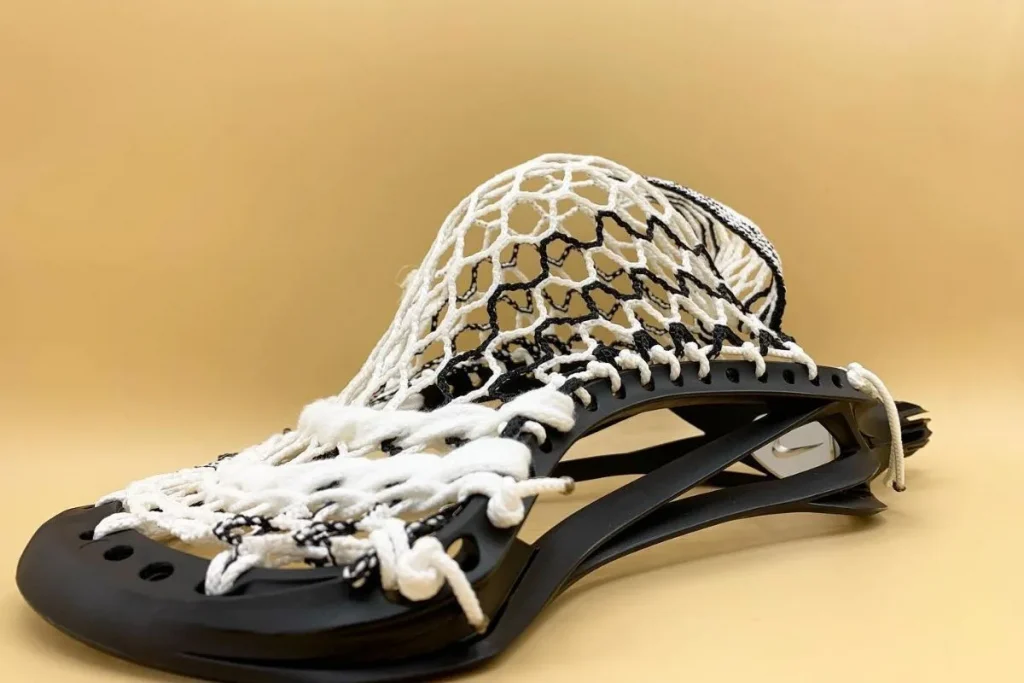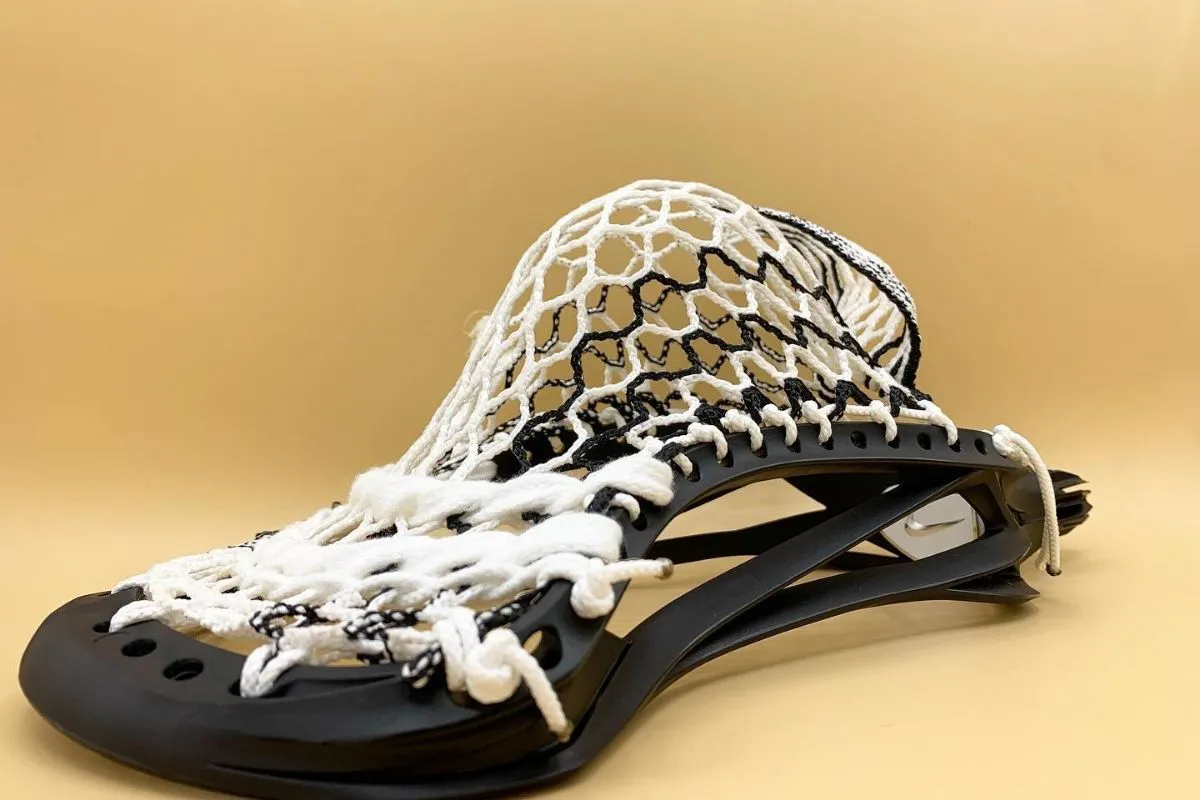 ---
Nike CEO II Unstrung Lacrosse Head
The Nike CEO 2 Lacrosse Head is the perfect choice for elite face-off midfielders. With a short throat design and enhanced stiffness profile, this lacrosse head provides improved performance and shape retention for ground balls as well as increased angles of attack. Its smoother scoop allows for better control when making difficult plays. The top-of-the-line materials used in its construction are designed to last, ensuring that it can withstand tough plays without losing its form or function.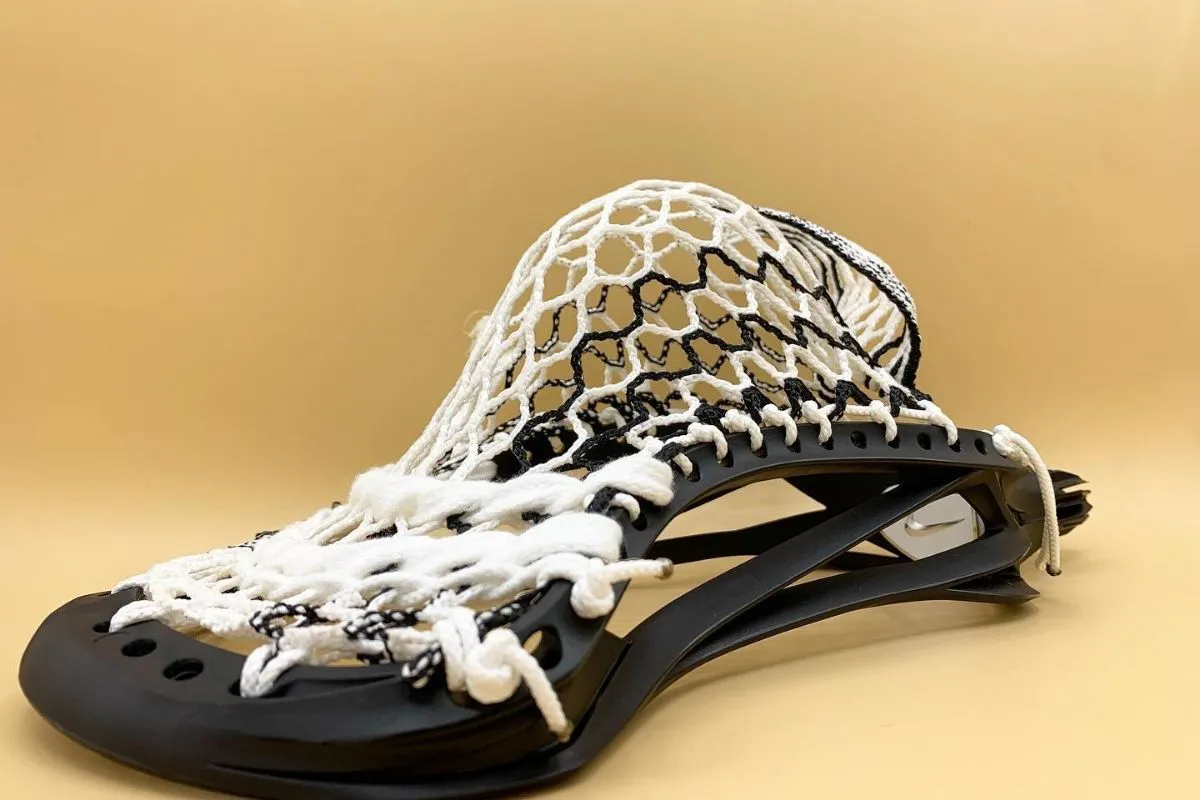 ---
This updated version of the Nike CEO comes with a new throat design, new flex zone sidewalls, stiff shoulders for added strength, and an aggressive scoop. The Nike CEO II lacrosse head is designed for advanced players who are looking for a high-performance head that can help them take their game to the next level at the X and on the offensive half too.
Nike CEO Lacrosse Head
The Nike CEO lacrosse head is known for being more than just a face-off head, and more experienced face off specialists remember the hay days of the CEO's excellence. Players who regularly play offense too love the classic shape and find that it helps them achieve better ball control and accuracy. Additionally, the CEO's offset design provides stability and power when shooting that can aid the confidence of players who need the support.
---
Nike CEO Lacrosse Head
The Nike CEO Unstrung Lacrosse Head is the perfect choice for any experienced attackman. It has been a staple in the Nike family of lacrosse heads since 2014, offering an unparalleled universal pinch that provides maximum control and feel. The durability of this head makes it highly reliable - you can trust in its longevity and ability to stand up against even vigorous play without wearing down or weakening over time.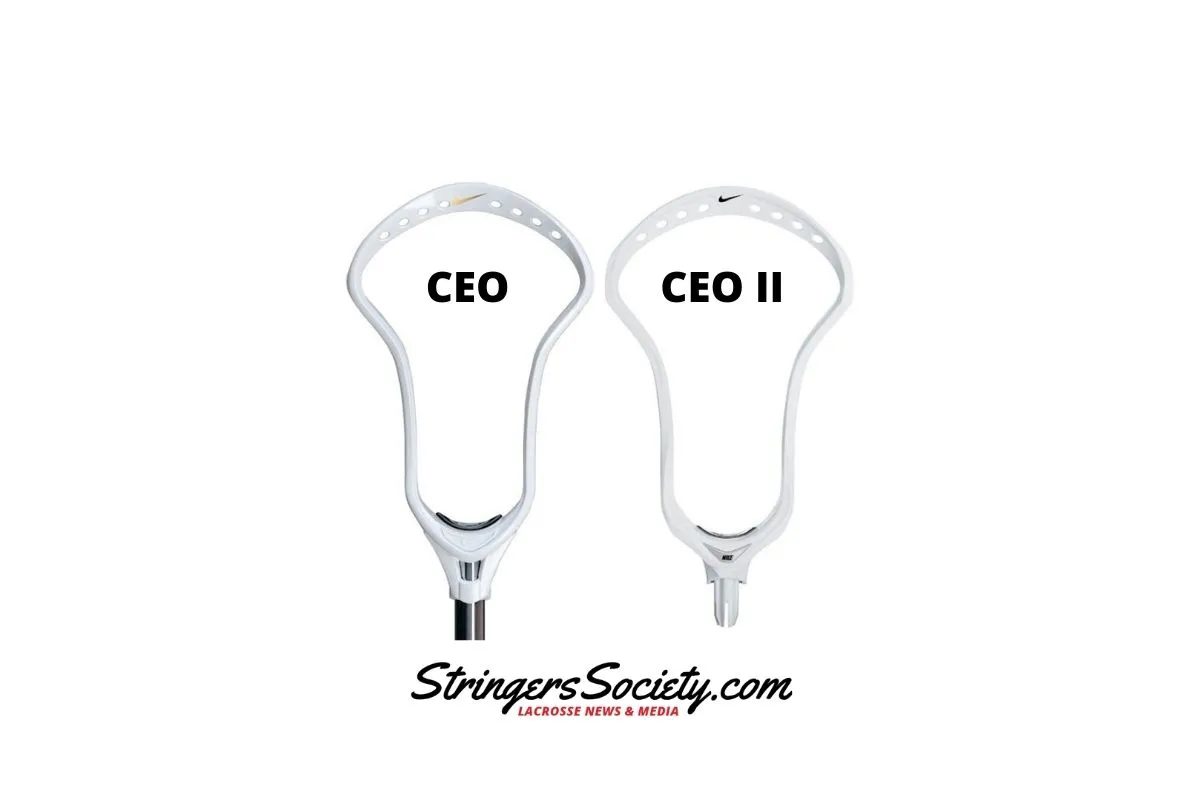 We earn a commission if you make a purchase, at no additional cost to you.
---
The Nike CEO lacrosse head is designed for the face-off stay-on player who wants to push the pace and make a play on offense after winning the ball at the X. Made with an offset design that allows you to get your stick in the ground quickly and easily, the Nike CEO is made from durable plastic that can take a beating. If you're looking for a head that will help you dominate at the face-off X, then the Nike CEO is a great option.
STX Duel Lacrosse Head
While the Duel face-off head from STX Lacrosse hasn't been the most popular option for FOGO's / FOSOs, it arguably has been the most improved face-off head on the market. STX put a great deal of focus in improving the Duel line to compete with other brands, and competition helps the entire lacrosse market succeed.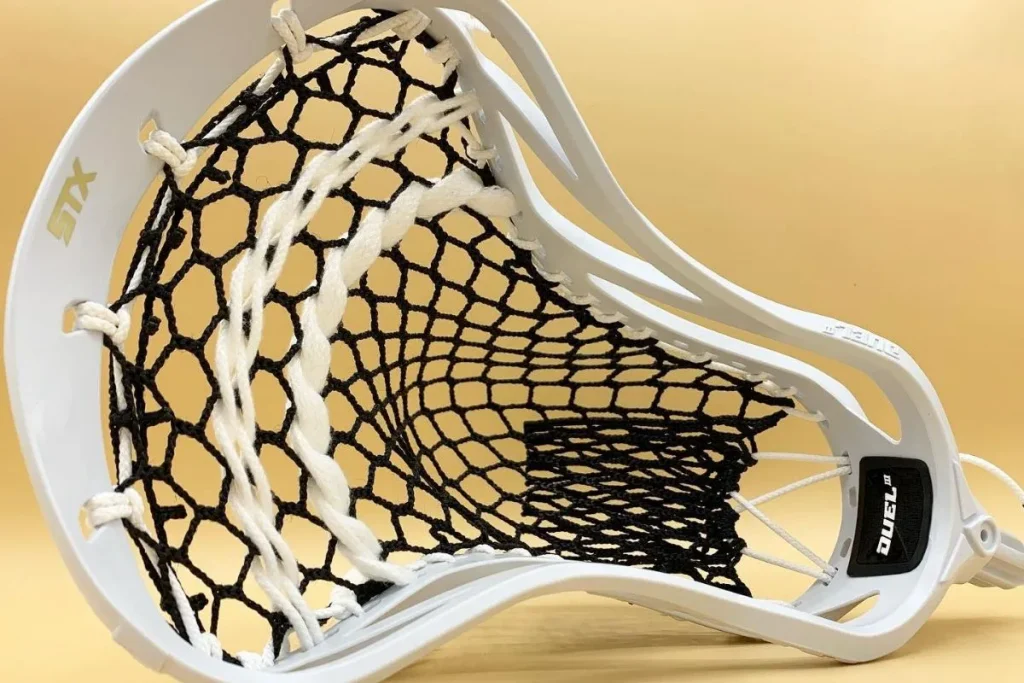 STX Duel III Lacrosse Head
Designed for FOSOs, the STX Reflex technology allows the Duel III to twist and snap like a 50's bop. The Duel III reverts to its original shape with ease and makes for a serious threat on the offensive half. STX also made the Duel III lacrosse head more durable plastic than past models. The Duel III is warp-resistant to help with the longevity of each head produced, and this means your Duel III can live to fight another day after an intense day at the X.
---
STX Duel 3 Lacrosse Head
The STX Duel III lacrosse head is a game-changing addition to the field. This innovative design offers unwavering shape retention, as well as unrivaled twistability - making it a go-to choice for face-off specialists and stay-on midfielders alike. With a custom designed scoop and reinforced sidewalls, this product ensures maximum ball control in even the most intense matchups.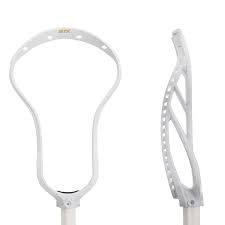 We earn a commission if you make a purchase, at no additional cost to you.
---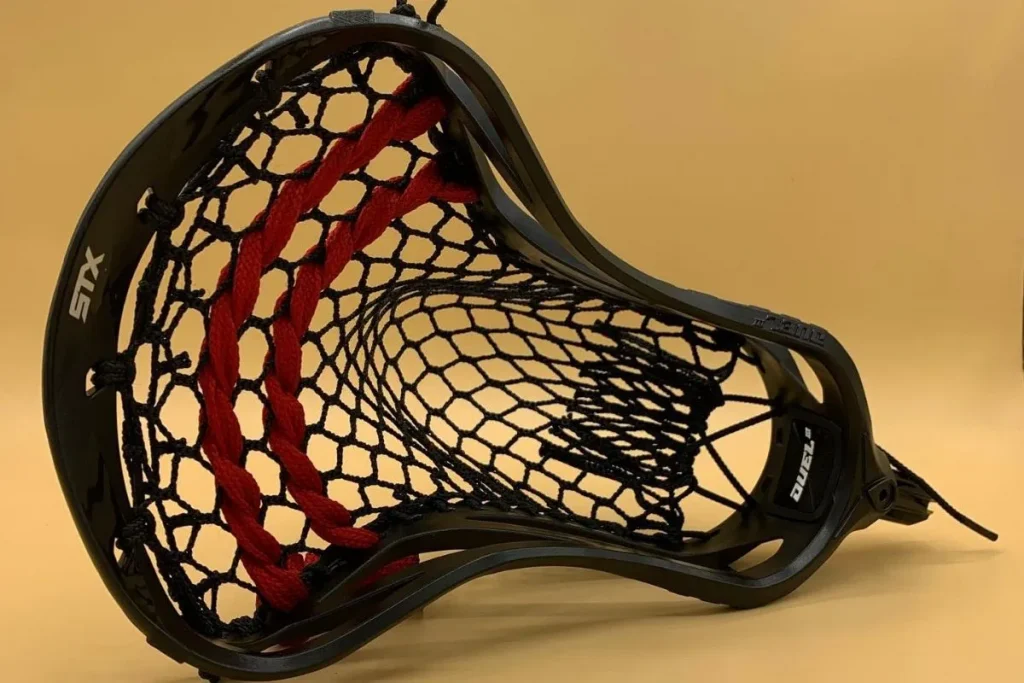 Who uses the STX Duel III Lacrosse Head?
Face-off expert Joe Nardella uses the Duel III to dominate the X for the Whipsnakes. The face-off stay-on capability of the Duel III allowed him to lead the league in points for face off specialists and put on another stellar season. If you're looking to become a better face off specialist who can really take transition to the next level, Joe Nardella is an excellent player to try to replicate. And an easy place to start is with the STX Duel III.
STX Duel II Lacrosse Head
New and improved from the first iteration of the Duel, STX's second version is the improved speed scoop. The first Duel scoop was similar to a proton power scoop and did not contain enough support for longevity, but the STX speed scoop. To combat the head rattle players experienced in the first model, the Duel II Head comes with four screw holes to secure it in place.
---
STX Duel 2 Unstrung Lacrosse Head – Unstrung – White
Do you want to get closer to the ball for more power and control? Look no further than the Duel II! This innovative design has been crafted with an even shorter throat profile, allowing you to place your hands closer at the X. Additionally, four screw ports secure the connection between the head and handle, eliminating head rattle and providing a reliable structure every time.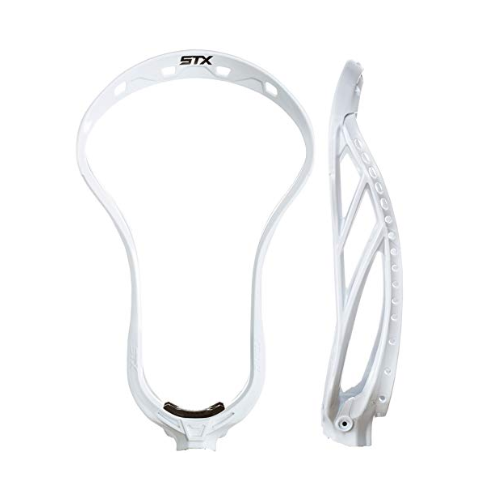 We earn a commission if you make a purchase, at no additional cost to you.
---
STX Lacrosse Duel Warranty
STX will accept returns of nonfunctional or unusable lacrosse heads that fail as a result of faulty manufacturing and/or materials within sixty (60) days of purchase (excluding chrome). Learn more about STX Lacrosse Warranty.
Maverik Lock Lacrosse Head
Maverik has been a household name in lacrosse for years, and with their new FlexRail technology, the Maverik Lock provides a predictive and responsive flex with each face-off. The Maverik Lock Lacrosse Head is a great option for lacrosse players looking for a head with a good fit, scoop, and traditional oblique flex. The Lock does not include a throat plug like the CEO II, Duel II, or DUEL III, but it does have a great fit with no apparent head rattle.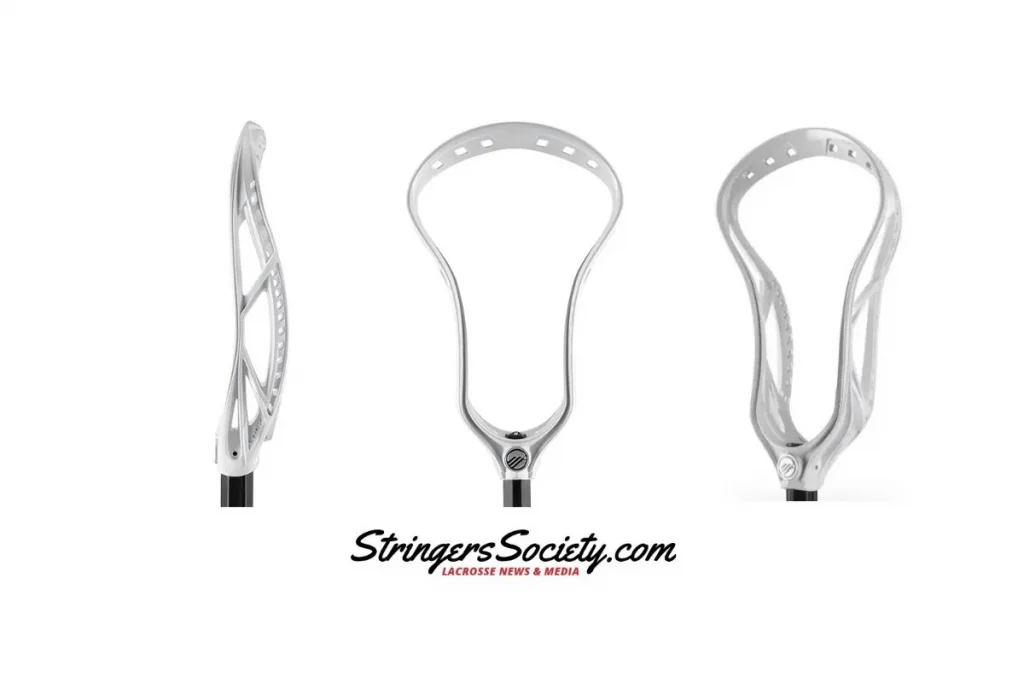 Maverik's new FlexRail technology used in the Lock provides specialists with the ability to feel exactly where the ball is in the clamp. And the Ground Control Scoop developed by Maverik offers an advantage in securing loose balls after wins to complete the package for the Lock.
Unfortunately, one concerning thing that I noticed when researching the Maverik Lock was how easily it warped and pinched over time. This is a major concern in the longevity of the lacrosse head, but Maverik is known for quality products and has a reputation for providing players with equipment that lasts.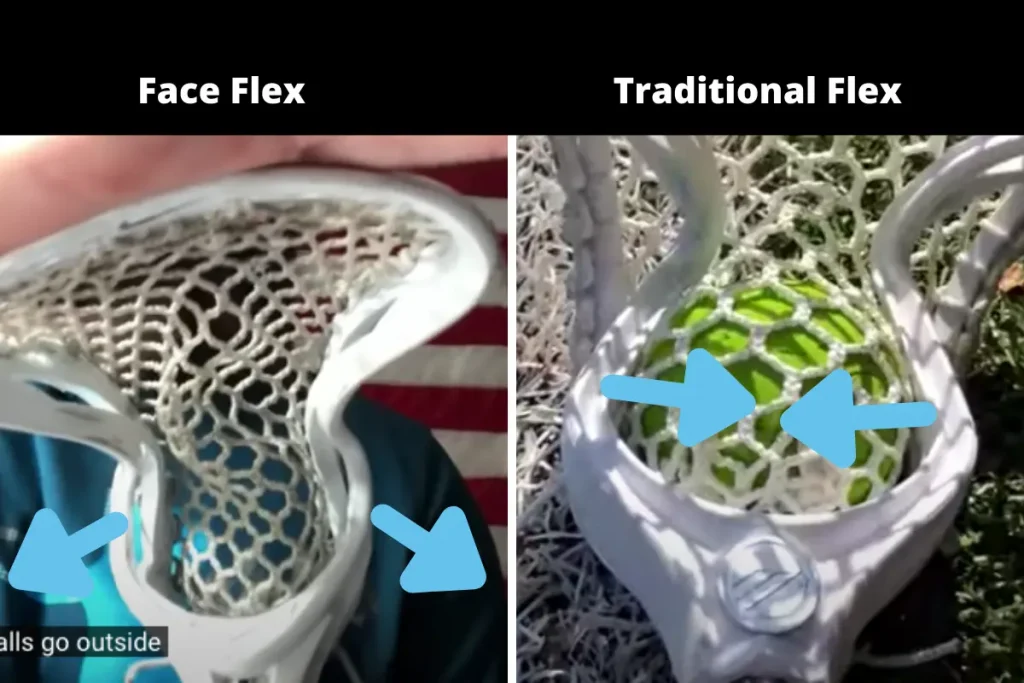 In this video by Green Knuckles Lacrosse (6:20) he demonstrates his first 100 reps with the Maverik Lock and he notes that the Lock does not Face-flex. He also gave a great example of the difference between face-flex and oblique-flex which you can see above.
In Greg Gurenlian's video on the Maverik lock performance, he notes that guys who drive their right hand out and left up during face-offs will get the most advantage out of the Lock head.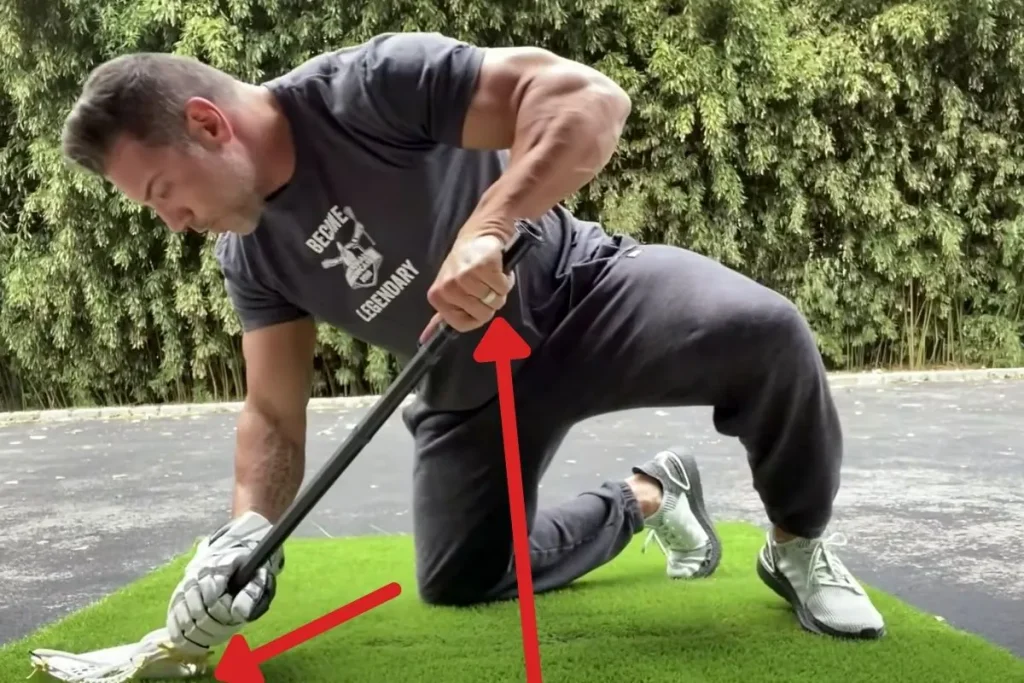 Greg also mentions that if you're a Duel, Command X, or Legacy guy then this might be the head for you. If you're a CEO or a Burn head fan, then this might not be your jam.
These different perspectives on the Maverik Lock should be helpful in developing your own opinion on the Maverik Lock, as it is a great lacrosse head but not the lacrosse head for everyone.
Who uses the Maverik Lock Lacrosse Head
Used by the 2018 MLL Champion Max Adler and PLL Chromes' Drew Simoneau, the Maverick Lock is a tried and true monster at the X. Both Adler and Simoneau are quick on the draw and out-hustle their opponents with the help of the Maverik Lock at their disposal.
Maverik Lacrosse Head Warranty
Like Warrior's limited warranty, Mavrik Lacrosse's limited warranty has a six-month time frame and selective rules. Learn more about Maverik Lacrosse Warranty.
Maverik LOCK Face-off Lacrosse Head
The Maverik Lock Lacrosse Head is the perfect choice for elite faceoff specialists seeking an edge on the field. It features a lightweight construction and a short throat, allowing for quick hand movement off the whistle. It's aerodynamic design gives players greater control over their sticks while they battle at the X. The Lock also offers improved ball retention and pocket stability, giving players a better chance of winning their matchups and controlling possession of the ball.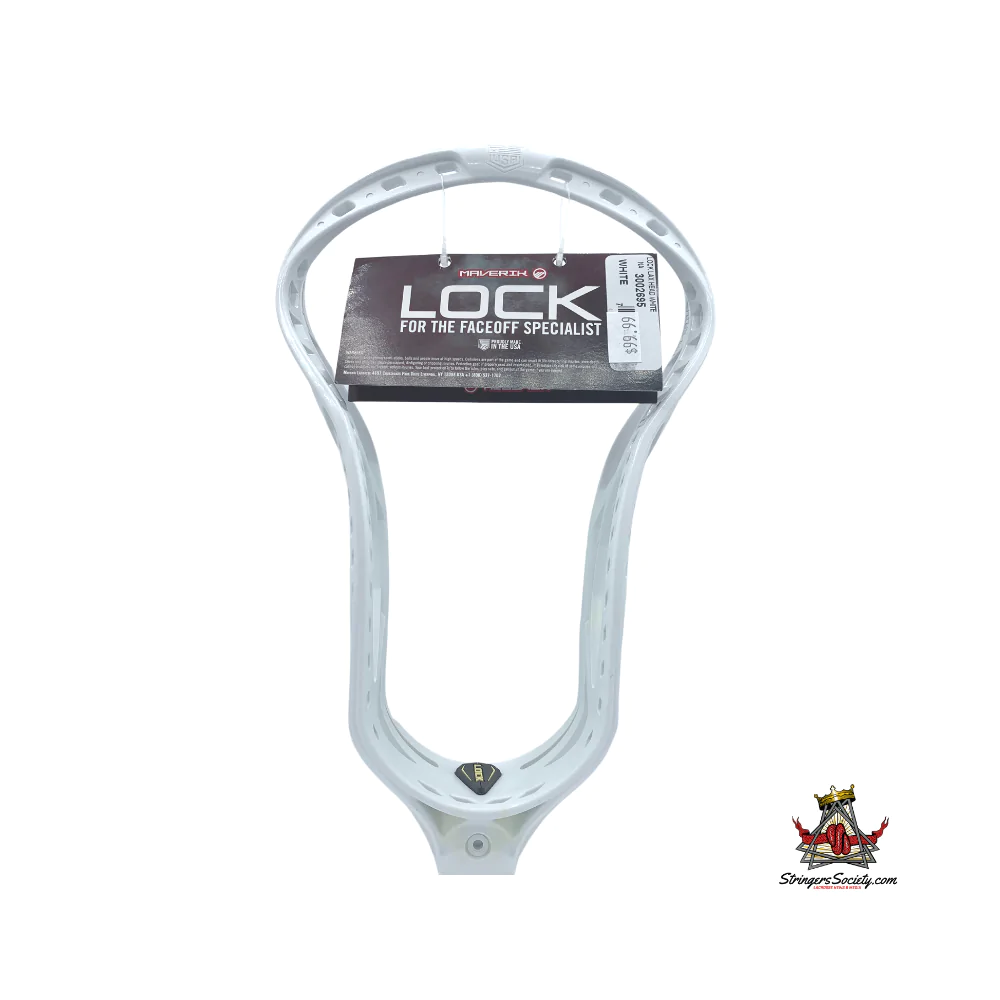 ---
---
What is the best face-off head in lacrosse?
The best type of face-off head is the head that fits your playing style and what type of flex you like to use whether your a traditional or face-flex type of specialist.
How do you break in a lacrosse face-off head?
Take 100 – 500 reps with your new head and avoid boiling your head for longevity
Lacrosse Face-off Heads Conclusion
In conclusion, the best lacrosse face-off heads of 2022 depends on what your preferences are as a face-off specialist. Each of these brands offers something unique and provides players with the best opportunity to win face-offs. It is important to consider all of the factors when making a purchase, such as durability, weight, and price. Ultimately, the decision comes down to personal preference and what works best for each individual player. Whichever head you choose, make sure to practice with it often and become comfortable using it in game-like situations.
Read Next