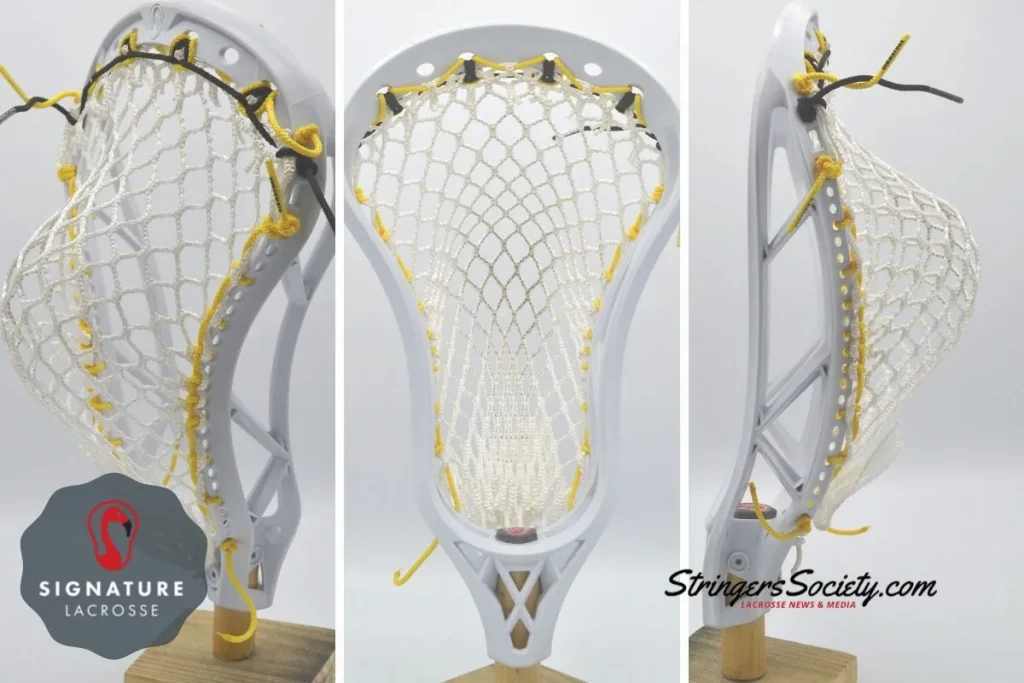 High Lacrosse Pocket Overview
When stringing a lacrosse head for yourself, or another lacrosse player, you get to choose where you place your lacrosse pocket. While it's tempting to change the type of pocket you use and try something new, it's not always the best decision; or as my old coach used to say, "Don't fix what isn't broken". Learning lacrosse is hard enough, and learning how to use a new lacrosse pocket will only make you take a detour in your trip to becoming a better lacrosse player.
Signature Contract High Lacrosse Pocket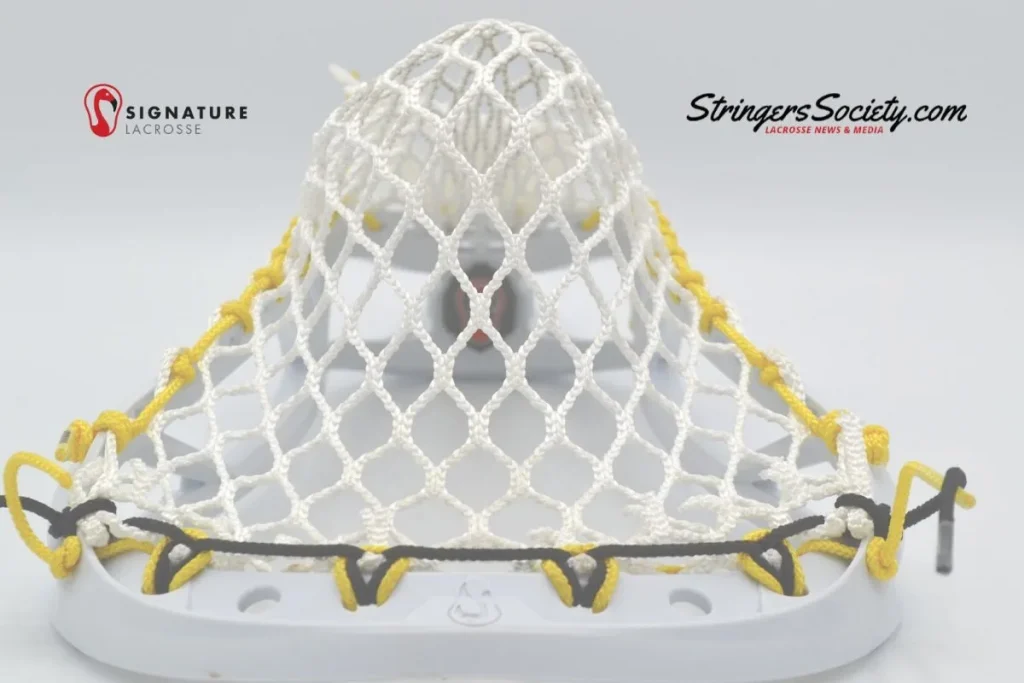 Benefits of High Lacrosse Pockets
High lacrosse pockets provide players with additional hold by allowing the ball to sit higher in the lacrosse head. This placement of the lacrosse pocket causes a steeper slope for the ball to leave the pocket. The increased incline in the pocket allows the benefit of ball security when throwing fakes.
Not only do high lacrosse pockets provide players with additional hold; they allow for a quick release. Having a deep area at the top of your lacrosse head allows for easier quick sticks. Mid and low lacrosse pockets will be harder to quick stick with due to the top of the pocket being like a tennis racket and there being a longer distance for the ball to release from.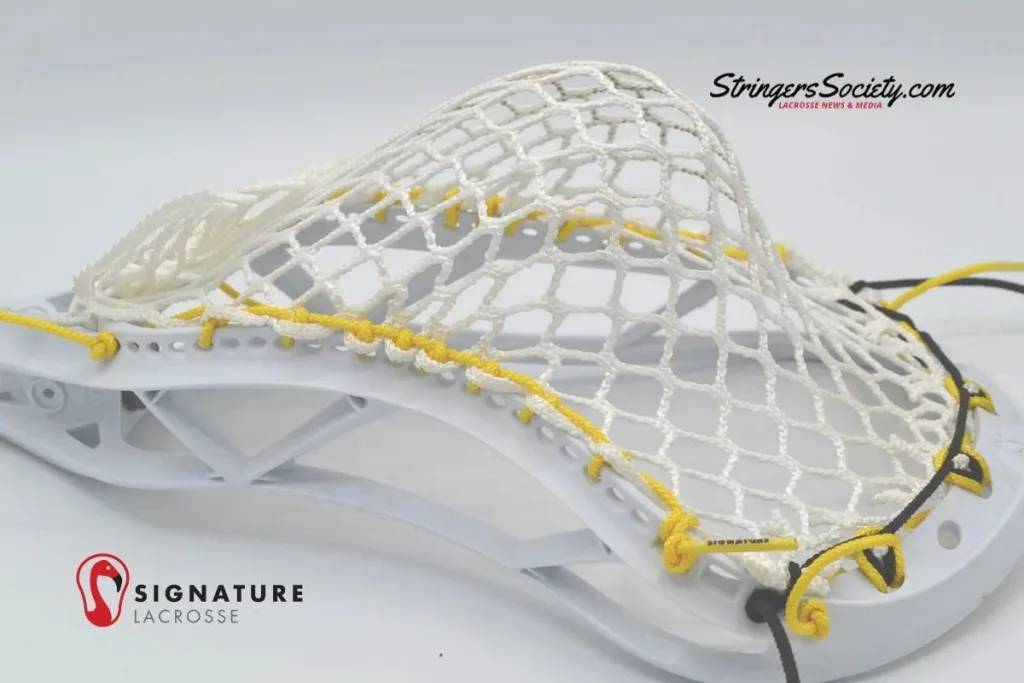 Disadvantages to high lacrosse pockets
With additional pocket hold comes additional whip. High pockets are notorious for throwing low and becoming inconsistent over time, if not properly maintained. And if we're being honest, most players don't maintain lacrosse pockets.
High lacrosse pockets tend to be harder to string for new stingers. This difficulty is due to the variation between lacrosse mesh brands and how much the stringer compensates for the break-in of the mesh when stringing. If you don't account for significant bagging out with a high lacrosse pocket, your stick may become illegal.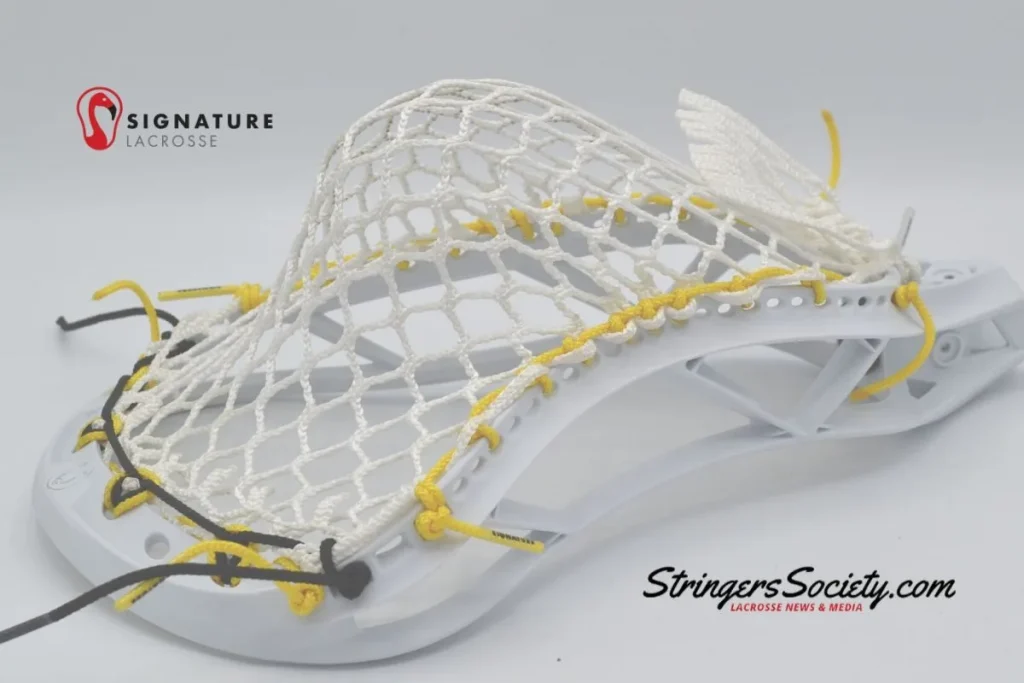 Keys to Consider when Stringing a High Lacrosse Pocket
Plan for your preferred shooting string style when stringing your sidewall by skipping holes where you will want to place a shooting string.
The key to having a consistent high pocket in your lacrosse head is having a tight top of your lacrosse pocket. There's nothing worse than the ball whipping off the plastic of your lacrosse head. So, the highest shooter in your lacrosse stick should be very tight.
Just because you string a high lacrosse pocket, it doesn't mean you can't pull down and have a channel in your lacrosse pocket. While a channel on a high lacrosse pocket might not be as tight as a mid or low lacrosse pocket, a channel will still provide a natural runway for the ball.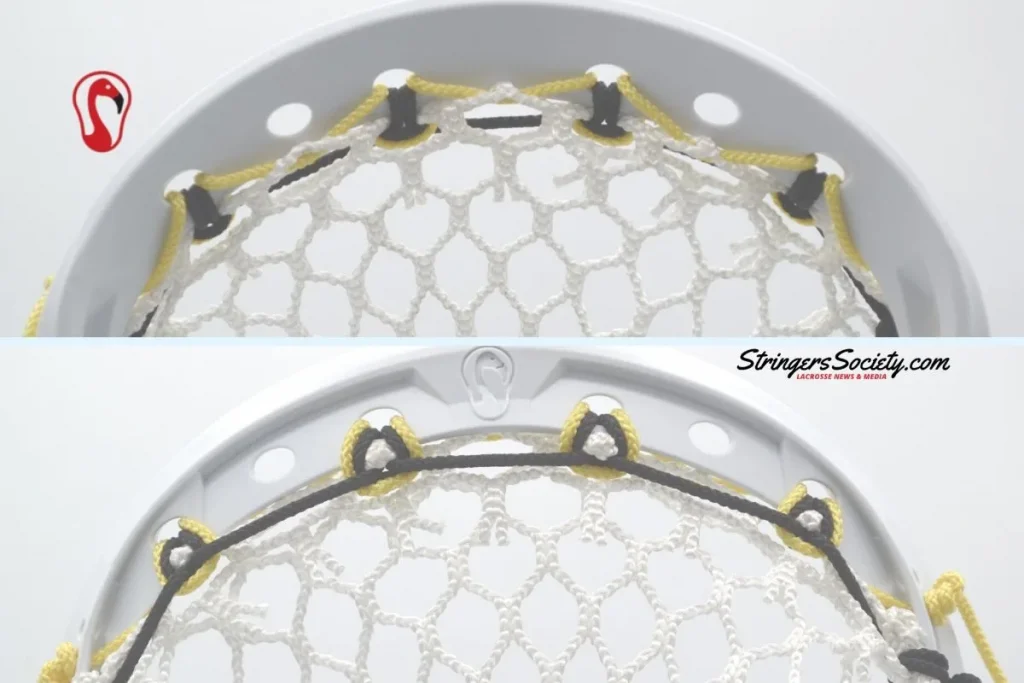 Lacrosse Top Strings and High Lacrosse Pockets
The 9 Diamond Hidden Top String and the 9 Diamond Triangle Top String are both our preferred top strings for high lacrosse pockets. This is because a 9-diamond hidden top does not attach the lacrosse mesh directly to the scoop of the lacrosse head. This allows the mesh to float on the top string and separates the mesh from the scoop while creating a tightly tensioned full string.
The benefit of this option is that you can have a higher pocket without the ball clicking off the plastic, and it adds some flair to your spoon.
The triangle top string takes a different approach to solve the same problem.