Victorem is a new sports and fitness brand with its lacrosse rebounder that gives lacrosse players a way to train at home without a partner. At only $99.99, and value-packed with an extra rebounder net, we wanted to find out if this was the most affordable backyard lacrosse rebounder on the market.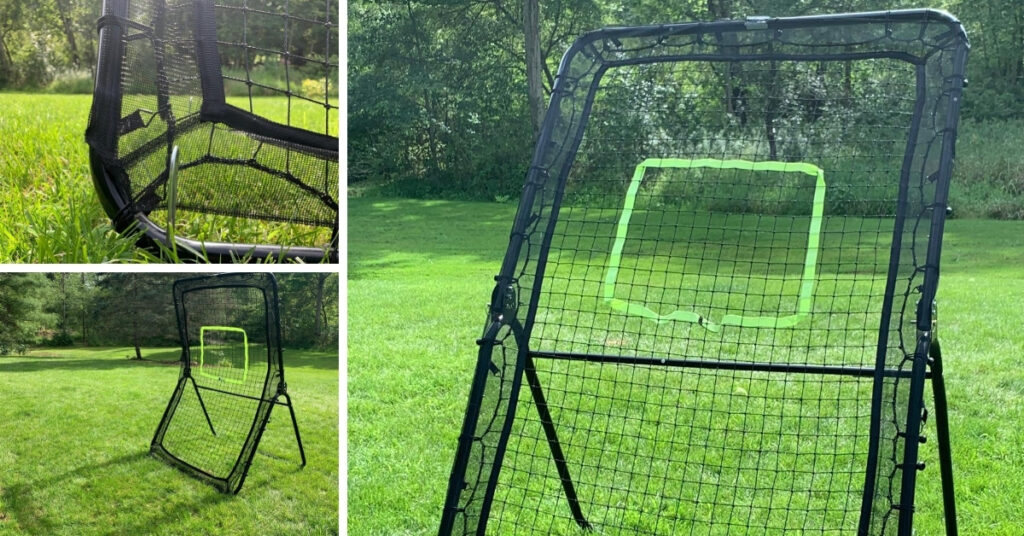 In our Lacrosse Rebounder Buying Guide, we cover the best lacrosse rebounders in the following categories: the best lacrosse rebounder wall, the best backyard lacrosse rebounder, the most affordable lacrosse rebounder, and the best lacrosse rebounder goal. Having tested and researched all the lacrosse rebounders in the game, we wanted to see if Victorems new Lacrosse Rebounder was the best backyard rebounder and the most affordable option for players trying to get better at home.
So What is a Lacrosse Rebounder?
A Lacrosse Rebounder is a tool that any lacrosse player can use to improve their ball handling. It should be no surprise that the players who spend the most time playing lacrosse away from organized practice accelerate faster than those who don't. That's why every lacrosse player needs a rebounder at home. If you have a lacrosse rebounder, you can become a better player by improving your passing, catching, shooting, and ground ball skills at any time.
How Much is the Victorem Lacrosse Rebounder?
The Victorem Lacrosse Rebounder comes with a price tag of $99.99 (Unless you buy through the ad, you will receive 20% off thanks to Victorem) and includes Free 2-5 Day Shipping and Delivery.
The Victorem Lacrosse Rebounder
Get better at lacrosse at any time with the Victorem Lacrosse Rebounder. Easily the best option for lacrosse players looking to save money while improving their skills.
The Victorem Rebounder does require assembly, but this process is pretty straightforward and can be accomplished in a 30 minute time frame.
Victorem Rebounder Parts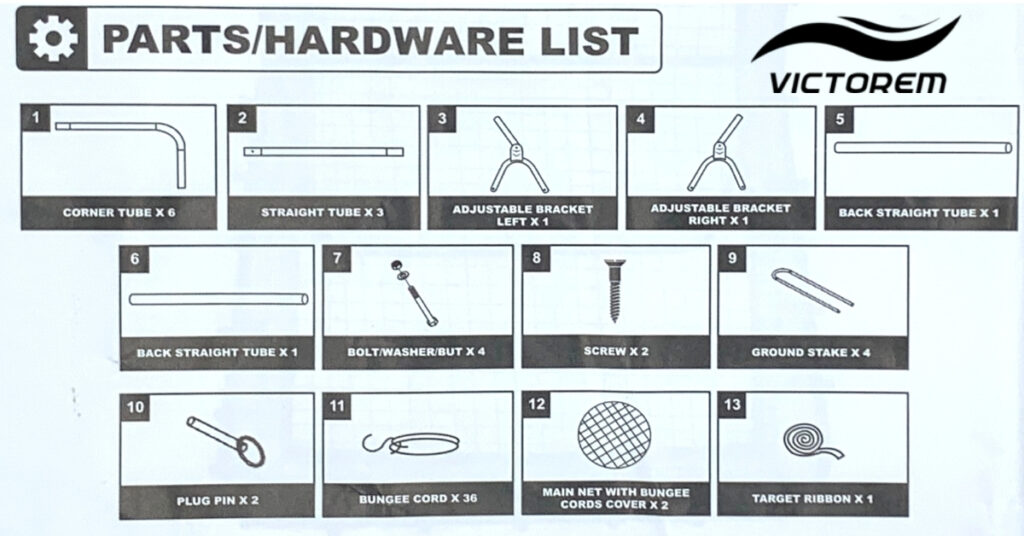 2x Lacrosse Rebounder Replacement Nets
1x Lacrosse Rebounder Frame
1x Target Ribbon
2x Plug Pins
36x Bungee Cords
4x Ground Stakes (We did not need to use these during our testing but they are nice to have for areas that experience high wind)
Victorem Lacrosse Rebounder Assembly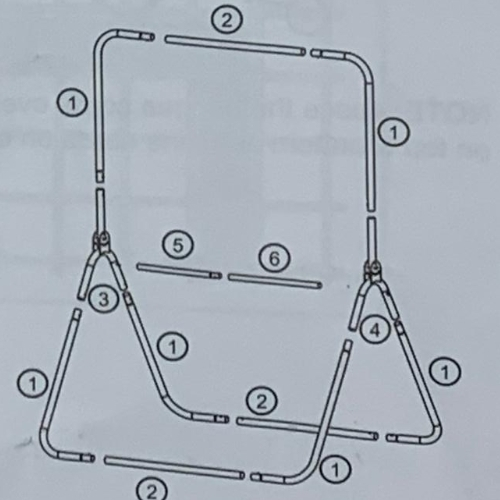 Start by assembling the main frame. I found that starting with the corners and connecting the straight tubes was the quickest way.
Spread out the Lacrosse Rebounder Net out and prepare to securely attach it to the Victorem Rebounder Frame.
Secure The Lacrosse Rebounder Net with the bungee cords. To ensure your rebounder is evenly distributed start by securing the bungee cord in each corner first.
Test the Lacrosse Rebounder and place the ribbon where you want your target. Attach the target Ribbon by
Position the Lacrosse Rebounder in the desired position. We believe most players will keep it set on the second position for a majority of the time.
Victorem Lacrosse Rebounder Pro's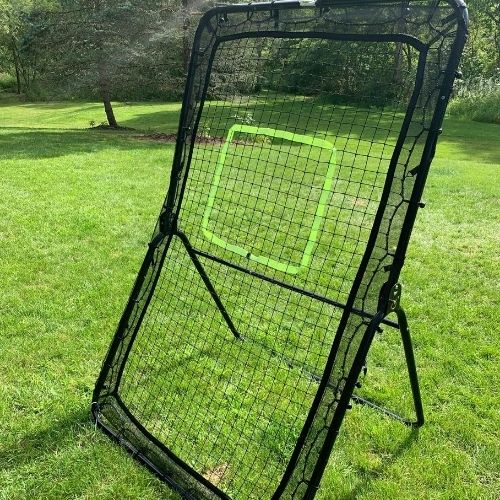 The Victorem Lacrosse Rebounder has a much larger rebounding surface than almost every other lacrosse rebounder available. With the larger size, the Victorem Lacrosse Rebounder allows you to keep playing when you make a bad pass.
When I was in highschool, my neighbors complained to my parents about me playing wall ball before school. I had a bounce back comparable to a STX or Gladiator rebounder, and the trampoline mat was actually pretty noisy. It got to the point that I had to reschedule my practice time because my neighbors complained. Unlike my old bounce back, the Victorem Lacrosse Rebounder is whisper quiet; and I can guarantee that no one could complain about the noise.
Not only is it whisper quiet, and the most affordable rebounder in the game but compared to my old bounce back it also has a better bounce. The ball really flies back at you with the Victorem Lacrosse Rebounder, and I was a huge fan.
Victorem Lacrosse Rebounder Con's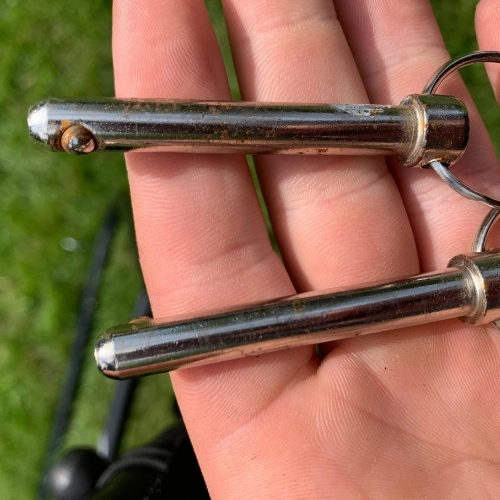 We did notice that Plug Pins that are used to secure the angle of the rebounder, are not stainless steel and will rust easily when left outside. This is a very minor issue but we do believe that it would be a "nice to have" feature in future models.
I did have to take the straight adjustable tube on one of the adjustable brackets and flip it around to make it fit correctly. While this wasn't an ideal experience; it only took me a minute to identify the issue and fix it.
Unsure About – More Updates to Come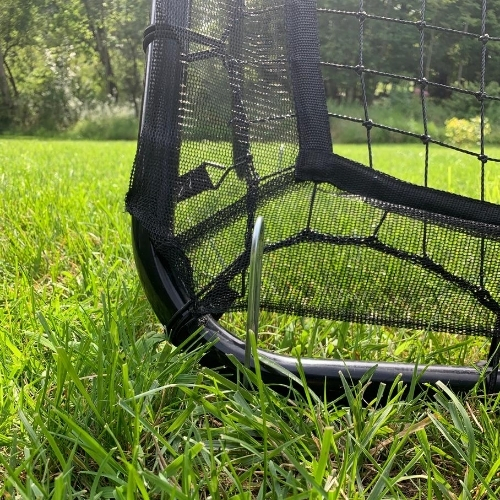 With a traditional bounceback that uses springs like a trampoline, the Victorem Rebounder gets its bounce from the bungee cords. I have a feeling but I have not used the rebounder long enough to tell that the first area to go will be the bungee cords. While they include an extranet in the package, I would like to see the next version come with extra bungee cords in case one of them snaps.
Related Content