The Burn Lacrosse Head model line is an exceptional group of heads from the designers at Warrior Lacrosse and are all great units to add to your arsenal.
Warrior Burn Lacrosse Heads
The burn lacrosse head has a great shape and has the capabilities to take a beating. This head is designed for those players who like the middle ground between a pinched head and a wide head. The sidewall offers you many options to provide you with the perfect pattern so you can find that ideal pocket.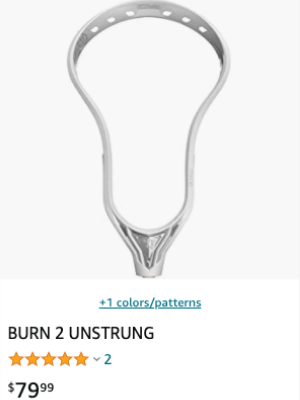 Warrior Burn 2 Lacrosse Head
The Warrior Burn 2 is perfect for attack men who like to play from the outside and step-down midfielder power shooters.
Warrior Burn Lacrosse Head Review
The engineers that designed this lacrosse head used a sym-rail twist technology. This technology was able to produce a lightweight and durable head. The head also offers another technology known as TruOffset. It is a patented use of the head that lowers the sidewall below the centerline of the shaft. This lowers your pocket for optimum hold and increased power on shots.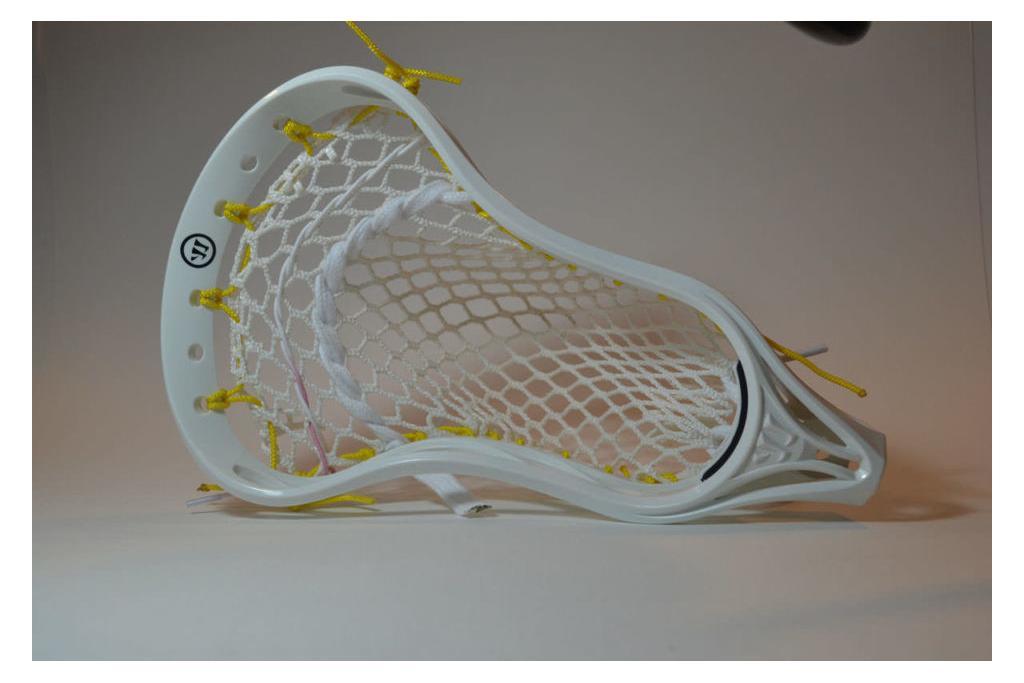 The lacrosse pocket was designed for an attackman who wants a decent amount of hold while being able to finish inside and take outside rips. I definitely would consider the pocket to be shifty with a mid-channel. With trying to accommodate for the attack who is trying to be an outside shooter, we have a mid pocket that has a smooth release to the ball. This allows for the player to be able to finish inside.

Overall Impression of The Warrior Burn X Lacrosse Head
The Warrior Burn X Lacrosse Head is exactly what an offensive threat looks like and provides for a player that wants to excel on the offensive side of the ball. Would not recommend for a defensive player. That being said if you're more of an aggressive player this head might not be for you. Due to Twist Technology, it takes away a good amount of weight for the head but still, has the stiffness. The only negative side of this head is that it tends to flatten out towards the top, as any head would after a period of time. This can become a huge disadvantage in the ground ball battle.
Lacrosse Head Brands
Maverik Lacrosse features a wide selection of lacrosse heads for all the different positions to suit each players' needs.