Founded by former pro hockey player Bob Perani in 1976, HockeyWorld is the ultimate destination for hockey enthusiasts. With roots in Flint, Michigan, it's now the world's largest web-based retailer of hockey gear, boasting 100,000+ sq. ft. of warehouse space.
The legacy includes 18 North American retail outlets, nurturing the dreams of players like Mike Modano. Expect unmatched customer service, unbeatable prices, and the LOWEST PRICES and BIGGEST SELECTION of gear as a customer. Experience the passion and gear up with HockeyWorld for an extraordinary hockey and lacrosse journey. 🏒🥅🔥🥍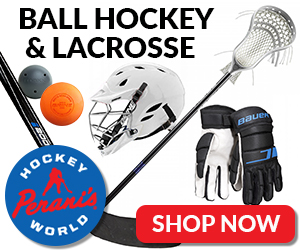 Perani's Hockey World Promo
$20 off an order of $100 or more at HockeyWorld.com with Code MOREHOCKEY2. Exclusions apply, see site for details.
Shop Hockey World
We may receive a commission for your purchase at no extra cost. Thank you for your support. 🙏