Stringers Society is collaborating with ISlide to release a collection of lacrosse slides that are sure to make your summer comfortable, cool, and plenty of other adjectives as well. ISlide makes stylish footwear that's perfect for indoors and outdoors, and we couldn't pass up the chance to work with them. We're excited to debut our initial collection with ISlide of three different slides that feature lacrosse inspired designs we're sure you're going to love.
ISlide: Footwear for Everyone
Finding the perfect footwear is not always the easiest task for everyone, but ISlide makes enough options to make everyone happy. That's how we got connected with these pioneers of fashion and function. Surprisingly, ISlide hasn't done much with the lacrosse community, but we have enough experience for all of us. And we wanted to help ISlide reach the lacrosse world by putting the best foot forward. Pun intended.
The Stringers Society ISlide Collection
Our initial Stringers Society Collection with ISlide has three different slides that are sure to be a hit an any lacrosse practice, game, our tournament. Or, if you're just going out, our collection is the perfect way to show off your love for lacrosse. And, if you're just staying home, then you're going to be lounging in the most comfortable slides on both sides of the Mississippi. Check out our exclusive collection below and get a pair of sides that is sure to turn heads.
The Heritage Lacrosse ISlide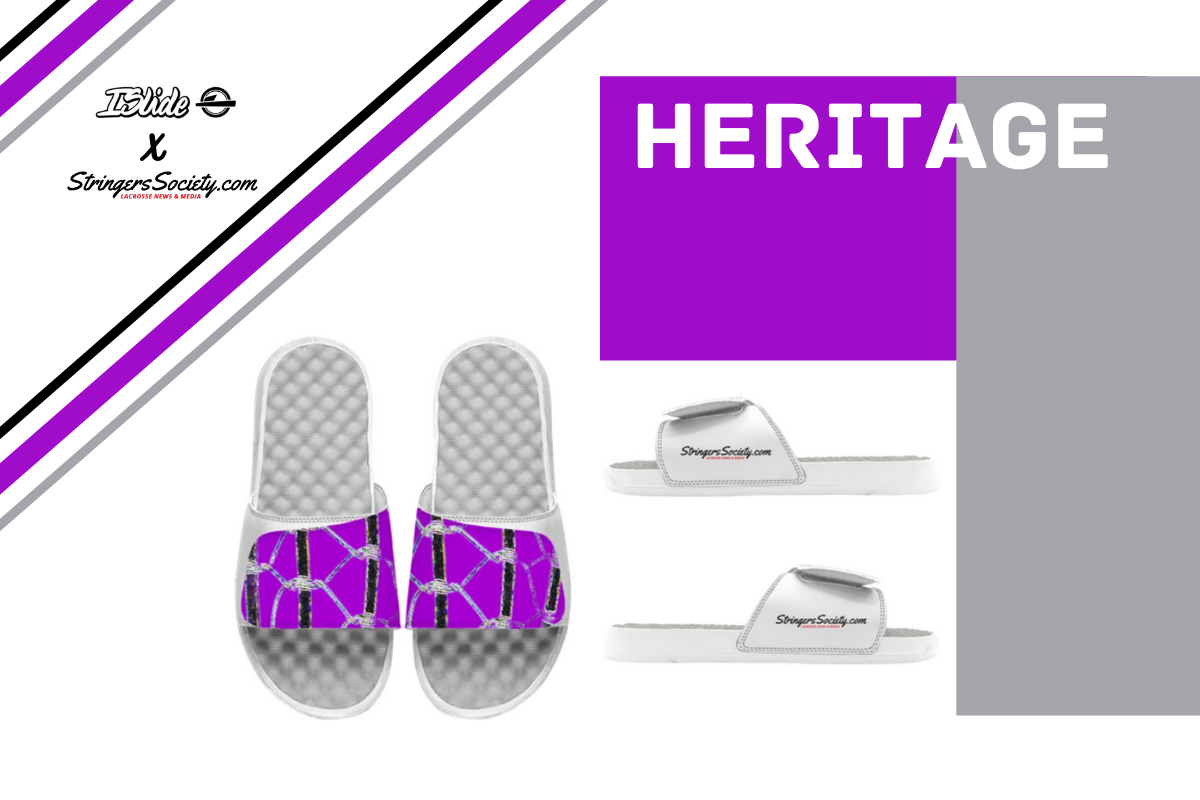 A traditional look for the traditional lacrosse fan.
"Heritage" Exclusively available here.
The "Turf Dawg" Lacrosse ISlide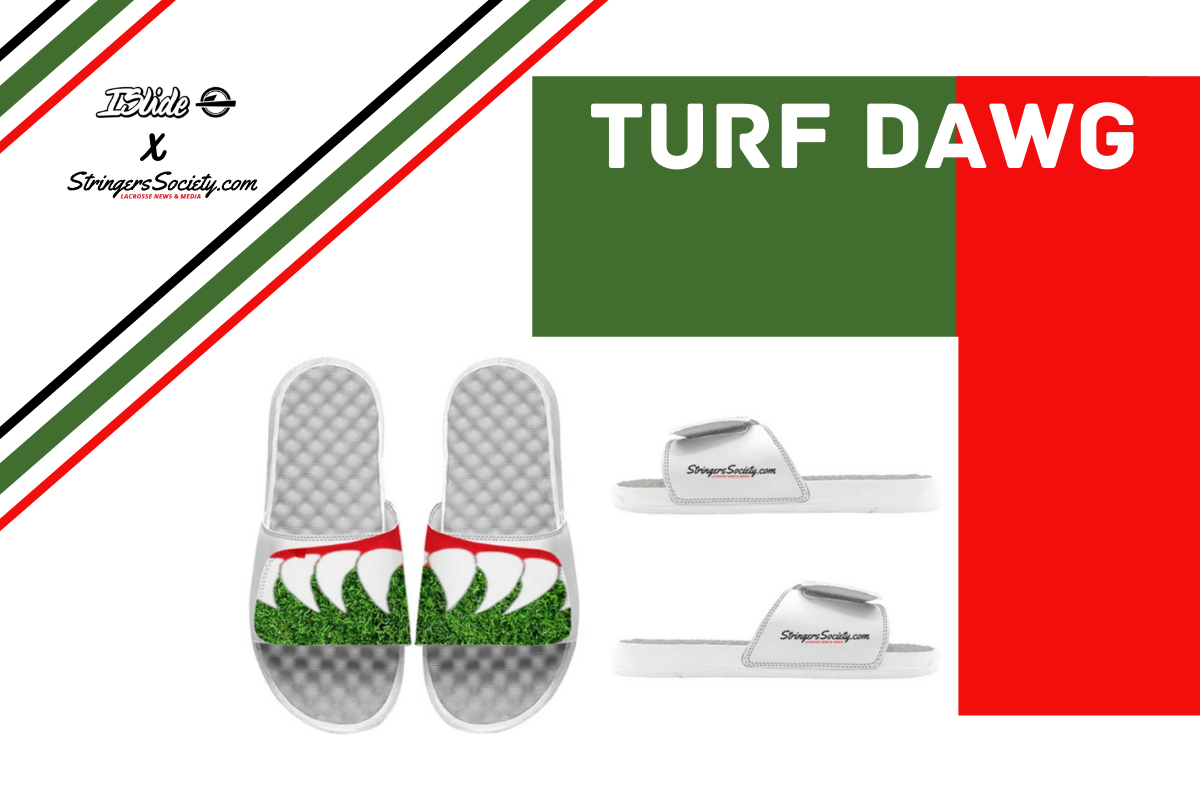 Feast on and off the field.
"Turf Dogs" Exclusively available here.
The "No Shooter Gang" Lacrosse ISlide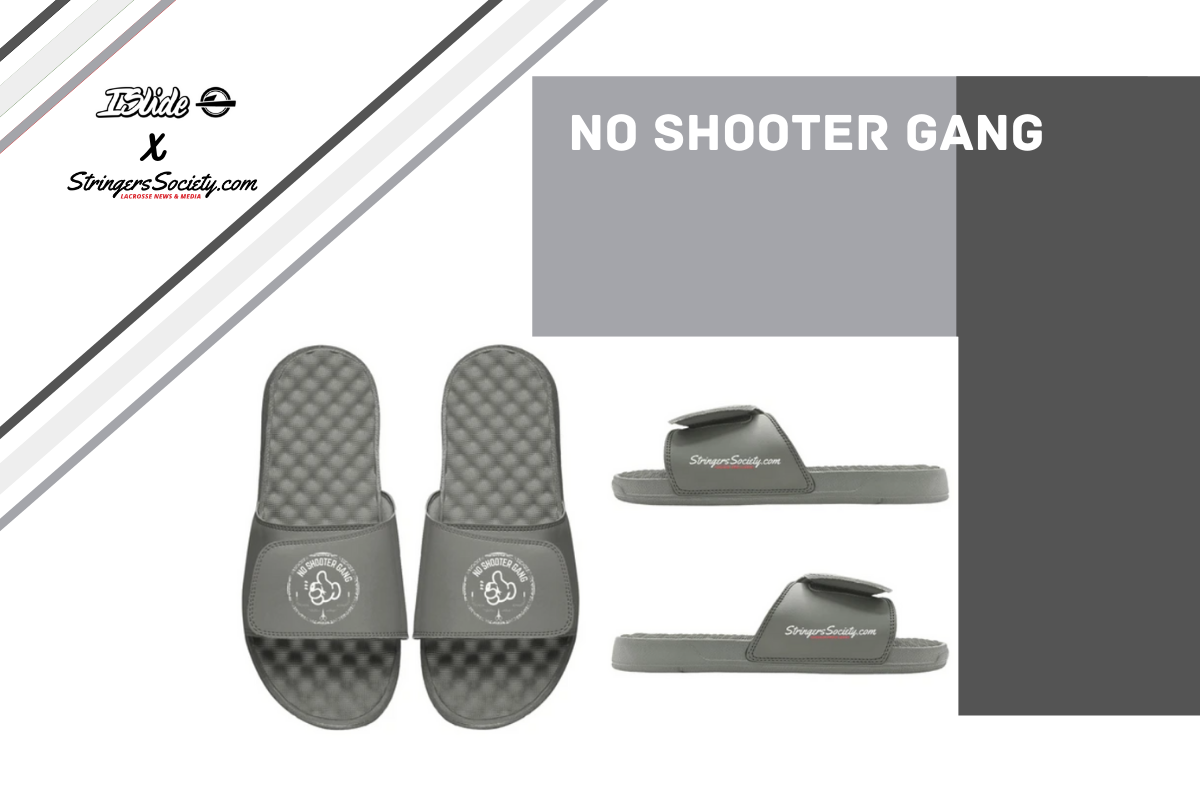 Those who know, know that saying "no" is the way to go.